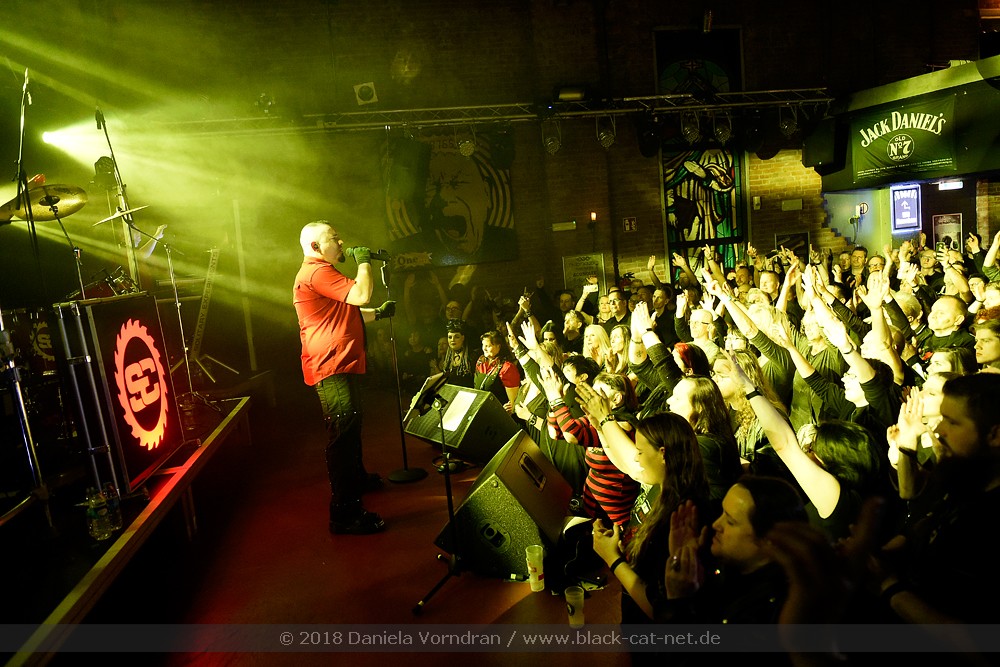 Kulttempel, Oberhausen, Germany
16th November 2018
Solitary Experiments & Rroyce

SOLITARY EXPERIMENTS are well-known in the Electronic music genre and look back of a 24 years career. Hits like 'Stars' or 'Now or Never' are always in our ears. Now they released the new album, 'Future Tense', and of October which comes in different versions. One is a wooden box with three CDs and a lot of little things each true fan should have. Of course, the band went on tour as well, supported by RROYCE, who already gathered quite a fan base too. On 16th November, both bands played in front of a huge, excited crowd at the Kulttempel in Oberhausen and of course we have pics of the evening for you!
Rroyce
http://www.rroyce.de / https://www.facebook.com/RROYCE.official
Setlist

01. Too Little
02. The Principle of Grace
03. Who Needs
04. Someone Else's Life
05. Pyroclastic Flow
06. Thank You, I'm Scared
07. I Like It When You Lie
08. Running With the Sheep
09. Run Run Run
10. Malacoda
Solitary Experiments
http://www.solitaryexperiments.de / https://www.facebook.com/solitaryexperiments
Setlist

01. A Countdown (Intro)
02. Sanctuary
03. Every Time
04. Steering Wheel
05. I Am
06. Immortal
07. Die Zukunft
08. The Struggle
09. Pale Candle Light
10. Double Dealer
11. Delight
12. Shelter
13. Beg Your Pardon
14. Rise And Fall
15. Point of View
16. Achromatic
17. Brace Yourself!
18. Epiphany
---
19. Pale Shelter
20. Crash & Burn
21. Stars
More on
Solitary Experiments
and
Rroyce
All pictures by Daniela Vorndran (
http://www.vorndranphotography.com
/
http://www.facebook.com/blackcatnet
)