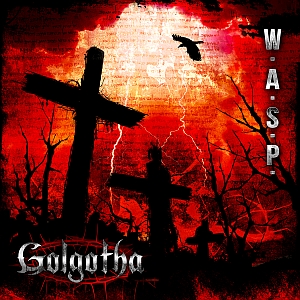 Artist: W.A.S.P.
Title: Golgotha
Genre: Heavy Metal
Release Date: 2nd October 2015
Label: Napalm Records
Review Flash

Blackie and his boys are back six years after the Babylon album. If I could say only one word about 'Golgotha' this would be "safe". What I mean is that the album is following the style and the structure of the well received by the fans and the press 'Babylon' and 'Dominator' albums. The only difference that I found from the albums I mentioned is that the songs in 'Golgotha' are a bit less heavier. Blackie's voice sounds very good, the performance of the band is as good as it must be and the production is ok. My favourite songs of the album are the opening track 'Scream', the ballad 'I Miss You', the catchy 'Golgotha' and the 'Slaves Of The New World Order' a song with a very good riff and lyrics for what happens in the world right now.
Conclusion: A good album that follows the classic W.A.S.P. sound but I'm not sure if we will mention it in the future as a "classic" W.A.S.P. album.
Rating: 7 / 10