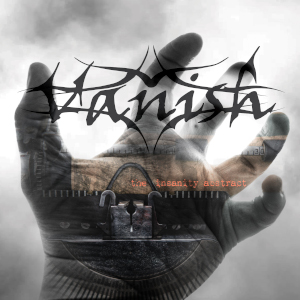 Artist: Vanish
Title: The Insanity Abstract
Genre: Progressive Metal / Power Metal
Release Date: 29th August 2017
Label: Fastball Music
Review Flash

Every now and then something cool from my homeland Germany lands on my desk, this time it's backlog work again VANISH from Stuttgart, Baden Württemberg released this banger three years ago and luckily I have returned to duty to review 'The Insanity Abstract'. VANISH was formed in 2010 and this was their third full-length output (they released an EP in 2020 called 'Altered Insanity'). Musically this varies from Classic Metal to Prog with Power Metal elements (sometimes the keys are very poppy, even imitating beats as in 'We Become What We Are'). The mentioned poppy elements are rare and that is a good thing because it breaks the narrative and takes the listener out of the musical context (the guys are talented but Pop is something only very few Rock musicians can pull off without sounding corny).
As always, the element that appeals most to me is the voice of Bastian Rose, he is a classical vocalist: strong in the lows, mids and highs and able to pull off clean transitions in between, Schönle and Galster on six-string duty are talented and work well as a team. Bass man Armbruster pimps the guitar sound well with his unagitated support of the melodies while drummer Ralf Nopper provides the dents and edges with his powerful and well-paced play.
Conclusion: If you like bands like DRAGONFORCE check out 'That Way Madness Lies' it is a fast and catchy banger.
Rating: 7.5 / 10