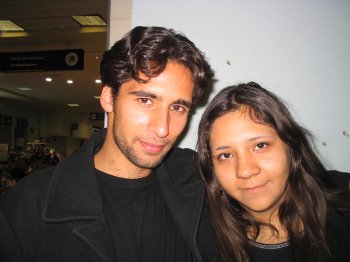 Epica and The Legion of Hetheria on tour in Mexico

During December 2004 Dutch epic metal band Epica was touring through Mexico. During this tour the were accompanied by The Legion of Hetheria from Mexico. Their singer wrote a diary of this tour. Exclusive eye withness account and photographs from Epica's guitarist Ad Sluijter.

Friday December 3rd
A normal weekend for some people, but not for us, now is the time to begin our epic story; our tour around Mexico. The story begins In Mexico city at 11 o'clock, when we, The Legion of Hetheria and Epica arrived at the Hard Rock Live festival in Mexico, all except Simone because she was so tired and she needed a little sleep :). Epica began with some photo shoots and then an interview for some reporters of local news papers this took approximately half an hour.
Time for a signing session and wow, there were a lot of people with CDs, t-shirts, posters and pictures waiting to be signed, so they finished around three o'clock after a nice signing session.
At four o'clock Simone finally arrived at the Hard Rock Live festival, and at five it was time for dinner, so we just walked a little to the Hard Rock Café. We finished dinner at six more or less and it was time for Epica's sound check, so I could hear one of the new songs for the first time :).
They finished around seven o'clock, we were in a hurry to be in time to prepare ourselves for the concert, so we made only a quick soundcheck. At 21.00h we (Hetheria) were ready to go on stage, but someone said that we had to wait for half an hour because there were still a lot of people outside the venue, so we just had to sit and wait. Then it was finally time to go on stage and like always it really felt so nice, there were a lot of people so we were really excited.
We played for about fifthy minutes,and finally at 22:20h the Epica guys were ready to go on stage. I was really excited to finally see Epica play live. They began the show with the amazing Adyta, followed by Sensorium and the rest of the show. Here's the full setlist of that night:
ADYTA
SENSORIUM
CRY FOR THE MOON
FOLLOW IN HE CRY
QUIETUS *new
FEINT(acoustic)
THE LAST CRUSADE* new
SEIF A DIN
FAÇADE OF REALITY
ILLUSIVE CONSENSUS
THE PHANTOM AGONY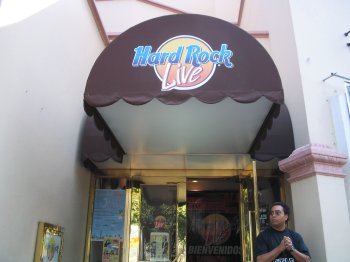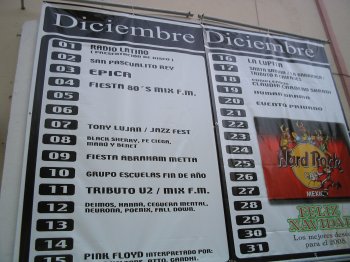 Saturday December 4th
Things began a little complicated ,I arrived at about 11 o'clock and I was notified that Simone was feeling worse than yesterday, and well yes she looked to be in worse shape. She had a fever, she was pretty pale and she looked emaciated. We left around 14.00h, it was not a long journey and we arrived to Puebla 3 hours later. Simone was not feeling well enough to leave the bus, she was feeling very bad and she wanted to see a doctor while the rest of us where doing the soundcheck.
We were really really worried about her and there was another problem ...the soundequipment was not working correctly. Then we were told that Simone had salmonella and she was unable to sing, we were really worried about her. Just when we though that we had to cancel, the Epica guys asked me to sing with them. I was really surprised, I didn't expect this a all. But it was not sure yet because of the problems with the sound equipment. Finally they could fix the problem and the show could go on.
First another band played so we just had to wait for them to finish. Then it was time for us (Hetheria) and we played about 50 minutes again. Time for my first concert with Epica. I went to the dressing room to change my clothes but I was very nervous. The crowd was informed about Simone being replaced by me because of illness, so I just had to go on stage and sing. Well I can say it wasn't that bad at all.
The set list for this night was:
ADYTA
SENSORIUM
I LLUSIVE CONSENSUS
FOLLOW IN THE CRY
SEIF A DIN
CRY FOR THE MOON
THE PHANTOM AGONY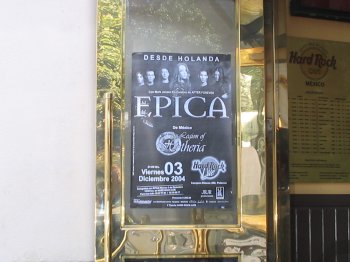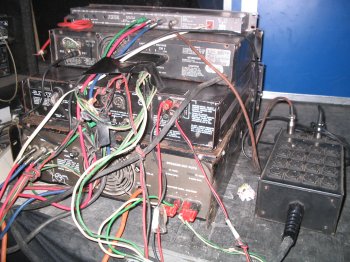 Sunday December 5th
Today is a difficult day, first of all because Simone can't sing again and because we can't cancel the concert. So at first Jeroen Brom, the tour manager, and the guys of Epica decided not to go, but then they decided to go after all (just the guys except Mark) and that another date will be booked next week.
We left around 4 o'clock and we arrived at the venue around six. This day only Hetheria played, but Coen and Ad played with us at 'Monolith of Doubt' and 'Yield to Temptation', it was great.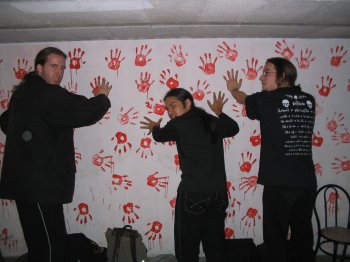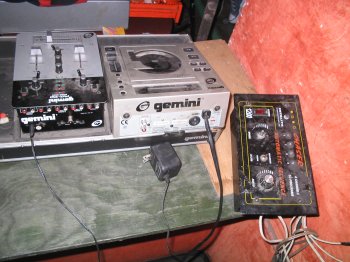 Thursday December 9th
I was notified by phone that Simone has had a surgiral operation because of an appendix infection. This meant she could not sing and I have been chosen to take her place on stage. I just could not believe that.

Friday December 10th
Today will be my second time with Epica and to be honest I am a little bit scared because I know the crowd expects to see Simone, but let's see what will happen.
We left when Simone was returning from the hospital at noon and well she looked really better. I am really happy to see her again, she is okay and healthy now but she just needs to rest a lot.
This journey was a long one, it took us eight hours to drive there; arriving around 20.00h we were in a hurry. First I made a quick soundcheck with Epica and then we went to eat something.
The concert began at nine, but first there was a support act. At 21:45h we (Hetheria) were on stage and well wow this crowd really went crazy with us.
At 22:35h was time for Epica so I ran off to the dressing room to change my clothes. I was realy nervous again but then when I began to sing the reaction of the crowd was really amazing!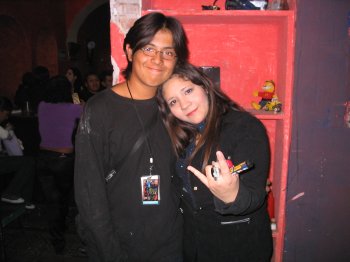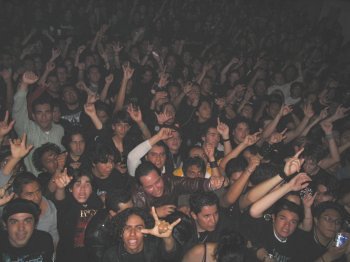 Saturday December 11th
This day we play at Guadalajara, and te be honest I liked this concert a lot. We arrived around 11 o'clock am because last night we didn't stay and sleep in Morelia.
Around 18.00h we had a short soundcheck and at nine people were already standing inside the venue. Before we played there was a short performance of ten minutes bij somebody else. Then was our (Hetheria) turn, the people were amazing and very enthusiasthic. Again I was a little insecure about the reaction of the crowd before going on stage with Epica. Luckily this feeling disapeared when, again, I had great response from the amazing audience.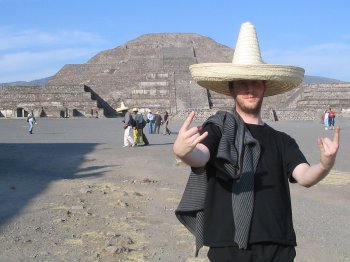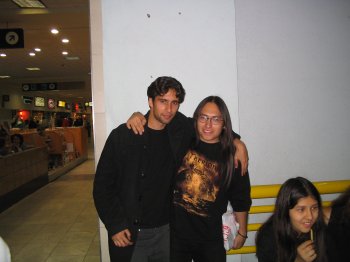 Sunday December 12th
We arrived about 16.00h at the venue so we thought we were in a hurry because the concert should have begun at six, but things were not like this. The concert began at almost eight o'clock and first there were two othere bands, one of them named Shiri, their singer is a very good friend of mine.
I played with my band from 21:30 till 22:20 and it was a really good show because we had played there before on our last tour.
With epica the show went really good as well, the crowd was really enthusiastic and crazy, a proof of this was that Mark jumped in the crowd and he was carried by them. After this concert we headed back for home.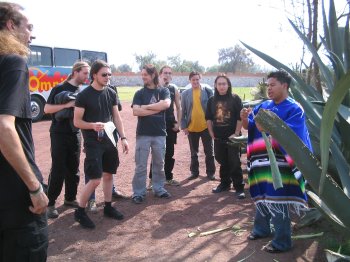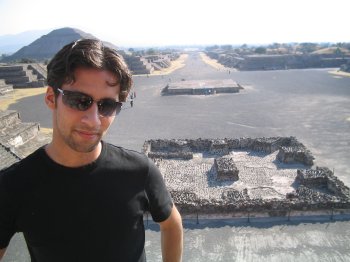 Wednesday December 15th
Today I won't sing with Epica anymore, but that's okay with me. I am very happy because the doctor told to Simone that she can sing again, so she went back on stage.
We arrived at Toluca around 4 o'clock and first Epica made a little sound check.
Then while Epica was doing a signing session in a shop, Alan (bass player), Harif (keyboard player) and me went for a walk to discover the city a bit and we took some pictures of the cathedral.
At seven we arrived back at the venue, a little late because we went to eat something, and we (Hetheria) were again in a hurry, I had to get dressed very quick.
In spite of all of this we were in time and again it was time to play. It was better than the last time because back then people didn't know us. For Epica everything was really good, because the crowd was glad that Simone was back.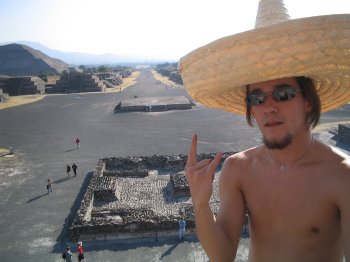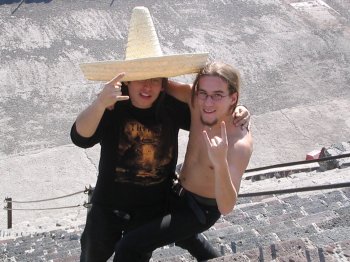 Friday December 17th
Today we were in Durango but tonight we stayed in a hotel. We arrived at the venue at 4 o'clock, but Simone, Mark and Ricardo went off to do a couple of interviews, one of these was done by phone because Simone was too tired to go there.
This concert was really nice as well I am glad about the crowd's response; they went crazy with 'Der Hölle Rache', and with 'To mega Therion'. With Epica people were crazy as well, they were screaming "Epica, Epica!" and wow this was nice.
After the show we were signing, and well this time some drunk women went a little bit crazy haha, showing everything, but well that's is life sometimes... I guess.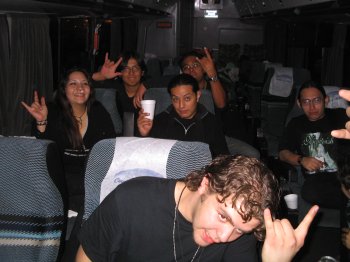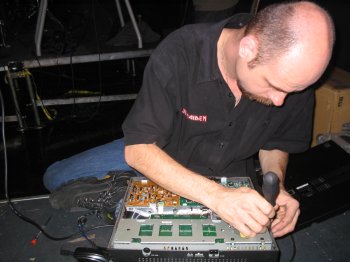 Saturday December 18th
Yesterday it was a little bit cold, when we left Durango it was freezing. We arrived at San Luis Potosí around five o'clock. Epica did a short sound check and then we did a short one as well.
The concert began around nine and the concert was kicked off by two other bands first. There was a little problem with one of the bands because they began to play very late, and well they had stop playing because was time to play for us, so they got angry... Not our fault.
So we were on stage at 22.00h, and well it was a very good concert because we had never played there. Mark, Coen and Ad again played with us during 'Yield to Temptation' and 'Monolith of Doubt'. Ricardo and I joined Epica to sing 'Follow in the cry' with them. This song went very very well.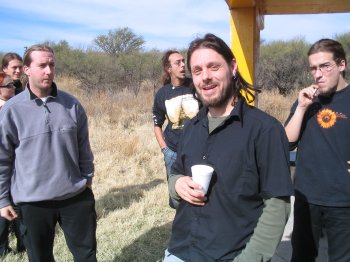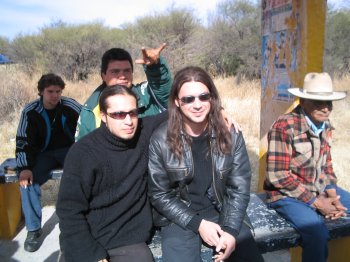 Sunday December 19th
Well today was a sad but very important day; today was the last concert and the end of this amazing tour with Epica. I am a bit sad because they will leave soon, but in spite of it all, we really had a good time with them, because they are amazing persons with a huge heart.
Today I arrived at the venue around 4 o'clock, and the bus with Epica arrived about 2 hours later. Today there were another four bands which have to play before us so we had enough time to rest a bit and to prepare ourselves.
Finally when we were ready to be on stage I was nervous (as always) but I was sure that it would all be wonderful.
And again, for last time, Mark, Ad and Coen played 'Monolith' and 'Yield' with us, but this time, Harif and Coen played the keyboards together during 'Monolith of Doubt', haha, it was really cool.
Time for a surprise, when Mark, Simone, Jeroen, Ad, Coen and Yves, came on stage with us to put some stickers of Epica on our bodies, haha, we were really surprised.
When Epica was on stage everything was GREAT, the entire crowd was really enthusiastic and crazy. Now Alan, Angel, Jesus and I were watching the show from behind the stage. Time for another surprise, when Quietus was almost finished all the guys of my band and I went on stage to do some head banging with Epica, that was really cool and amazing. After the show ended we had to sign some autographs.
This concert was the last one for Epica this tour, but one of the best of my life. I will never forget the time I spent with these amazing, kind and sweet persons described in one powerful word; "EPICA".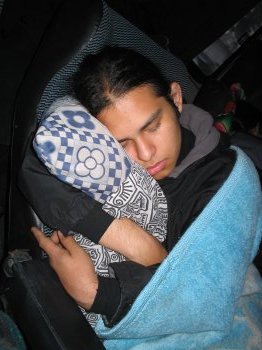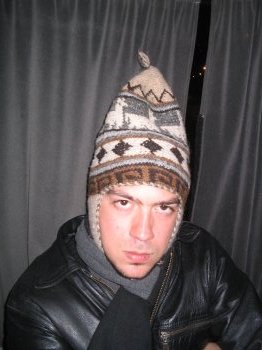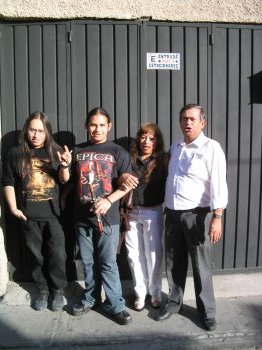 photography: Ad Sluijter (Epica)