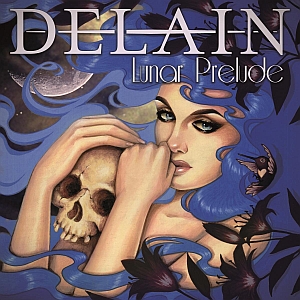 Artist: Delain
Title: Lunar Prelude
Genre: Gothic Rock / Symphonic Metal
Release Date: 19th February 2016
Label: Napalm Records
Album Review

DELAIN was founded by Martijn Westerholt, the former keyboard player of WITHIN TEMPTATION, who left his original band because of a disease and in a year restarted his music carrier with his own brand-new project. Officially DELAIN is considered to be a Dutch band, but in fact the band members came from different countries. During fourteen years of the existence DELAIN released five full-length albums, twelve singles and also EPs and demos. The band's new creation entitled 'Lunar Prelude' turned out to be a mixture of old and new tracks, most of them played live.
Fans of the formation may only be disappointed with the quantity of the material, because the new EP consists of eight compositions, but on the other hand one will want to listen to them again and again. All the live songs are of high quality and such things as a very professional performance, expressiveness and wonderful vocals of Charlotte reveals some new facets of the songs. The studio records in their turn as usual please with heavy riffs, catchy choruses, rich guitar solos and lyricism. The mastermind of DELAIN is a keyboardist but the music is not overloaded with his influence. According to Martijn, he tries to give each member of the band enough space for creative self-expression.
Charlotte as a singer is the heard of the project and her low clean voice differs a lot from high operatic one, actually typical for symphonic metal. This difference marks the band out of thousands of others. As a result we have a great new release but unfortunately too short and I think all the fans will be looking forward to a new full-length album.
Tracklist

01. Suckerpunch – 4:16
02. Turn the Lights Out – 4:21
03. Don't Let Go (New Version) – 4:03
04. Lullaby (Live 2015) – 5:25
05. Stardust (Live 2015) – 4:21
06. Here Come the Vultures (Live 2015) – 5:51
07. Army of Dolls (Live 2015) – 5:38
08. Suckerpunch Orchestra – 2:35
Line-up

Charlotte Wessels – Vocals
Martijn Westerholt – Keys
Otto Schimmelpenninck van der Oije – Bass
Ruben Israel – Drums
Timo Somers – Guitar
Merel Bechtold – Guitar
Website

http://www.delain.nl
/
https://www.facebook.com/delainmusic
Cover Picture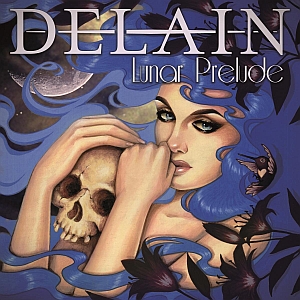 Rating

Music: 10
Sound: 10
Total: 10 / 10