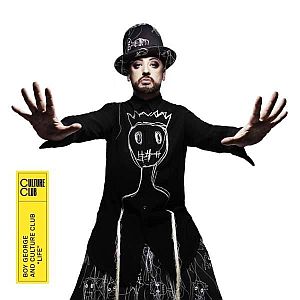 Artist: Boy George and Culture Club
Title: Life
Genre: Pop
Release Date: 26th October 2018
Label: BMG Rights Management
Album Review

Nearly 20 years after the last album comes with 'Life' now the brand new one of BOY GEORGE AND CULTURE CLUB. Who doesn't know hits like 'Do You Really Want To Hurt Me?', 'Karma Chameleon', 'Church Of The Poison Mind', 'Victims' or 'Time (Clock Of The Heart)'? The first song of the album is 'God & Love'. It is directly showing us that BOY GEORGE's voice still is great. It is a bit melancholic and has some gospel-like parts. Cool smooth song! Next track is 'Bad Blood' which is starting with some more tempo and is very melodic with a catchy chorus influenced by funky soul music. It shows us that even to such different style of music his voice is fitting great. Song number three, 'Human Zoo', is coming with spherical sounds and charismatic vocals. It is a melodic, pure and grounded pop song. Next up is 'Let Somebody Love you' and that track is bringing me to the streets of New Orleans for some reason. In my mind's eye is see them dancing through the streets there having fun and playing their instruments.
Song number five is 'What Does Sorry Mean?' which is a slower and more chilling track. Time to relax and just enjoy the day. 'Runaway Train' is following next and this one comes with clear Reggae and Soul sound paired with flawless vocals. Song number seven, 'Resting Bitch Face', is coming with Funk and Soul elements like trumpets, special played guitars and stuff. So far, if I would not know it is BOY GEORGE, I would guess it's a new band never heard before. Next track is 'Different Man' which is bringing us back the party feeling and the lightness of being. Still that crystal-clear vocals here. Song number nine is 'Oil & Water' and that has a surprise. It is the first song having a piano right at the start and it is a flawless ballad packed with melancholy. Next one is 'More Than Silence' and here we start again in a different way - smooth but with powerful chorus and melodic guitar parts. It is a nicely mixed Pop song good for airplay. Last song of the album is the name giving track, 'Life', and is starting the choir and the vocals of BOY GEORGE only. Minimalistic used instruments all made to emphasize the vocals. All in all, a great pop album but I miss a bit the firecrackers.
Tracklist

01. God & Love
02. Bad Blood
03. Human Zoo
04. Let Somebody Love You
05. What Does Sorry Mean?
06. Runaway Train
07. Resting Bitch Face
08. Different Man
09. Oil & Water
10. More Than Silence
11. Life
Line-up

Boy George
Roy Hay
Mikey Craig
Jon Moss
Website

http://boygeorgeandcultureclub.com / www.facebook.com/boygeorgeofficial
Cover Picture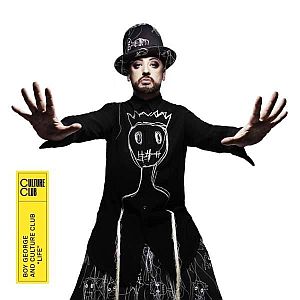 Rating

Music: 7
Sound: 7
Total: 7/ 10
See also (all categories):