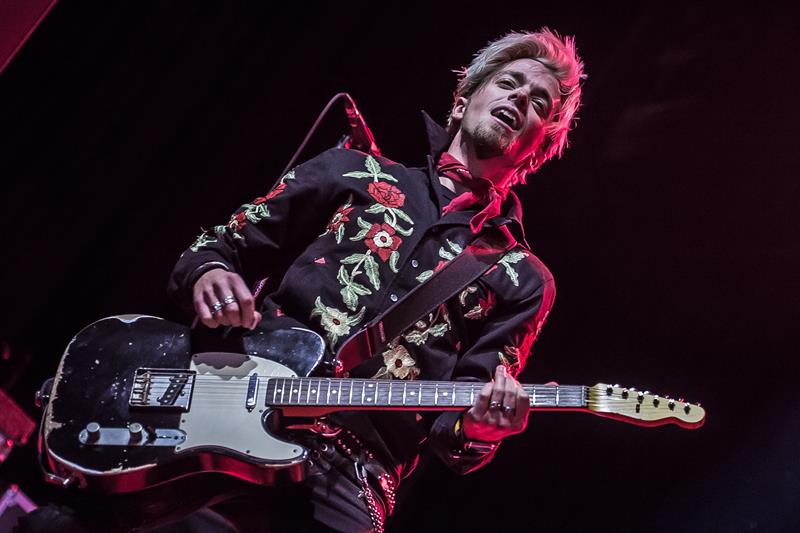 E-Werk, Cologne, Germany
11th November 2018
Black Stone Cherry - "Family Tree" European Tour 2018 - Special guests: Monster Truck

You cannot say Southern Rock without saying BLACK STONE CHERRY. The band from Edmonton, Kentucky has soaked up the whiskey-infused spirit of their origin and sublimated it into their very own form of Southern Hard Rock. A little more on the Metal side than their heroes LYNYRD SKYNYRD, BLACK STONE CHERRY have demonstrated with their sixth studio album, 'Family Tree', how a traditional music style can be re-vitalized and transported into the present. And they were ready to show just that during their four tour stops in Germany, of which the first one led them to the E-Werk Cologne.
Monster Truck

Special guest MONSTER TRUCK were up first up on the roster. MONSTER TRUCK are a four-piece Hard Rock band from Hamilton, Ontario in Canada. Since their start in 2009, they have released three albums, 'Furiosity' in 2013, 'Sittin' Heavy' (2016), and the brand-new 'True Rockers' from September this year. https://www.facebook.com/ilovemonstertruck / www.ilovemonstertruck.com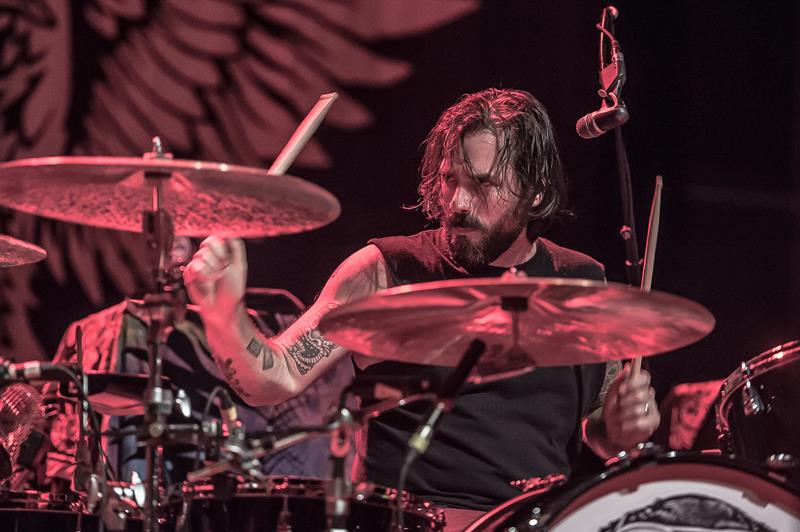 Music & Performance

Right on time at 8pm, the four members of MONSTER TRUCK simply walked on-stage and started to play the opener 'Don't tell me how to live' from their second album. Their interpretation of Rock'n'Roll was very compatible with the main act BLACK STONE CHERRY. Front man and bassist Jon Harvey developed a great stage presence despite his double duty as instrumentalist and singer. Guitarist Jeremy Widerman also seemed to love what he was doing and had no trouble showing it by whirling back and forth on stage. The band acted with such a compassion and laid-back cohesion, which underscores both their proficiency and talent. Fans of Southern Rock bands like THE BLACK CROWES or RIVAL SONS should definitely check out the band, as they were a great match for the main act of the evening.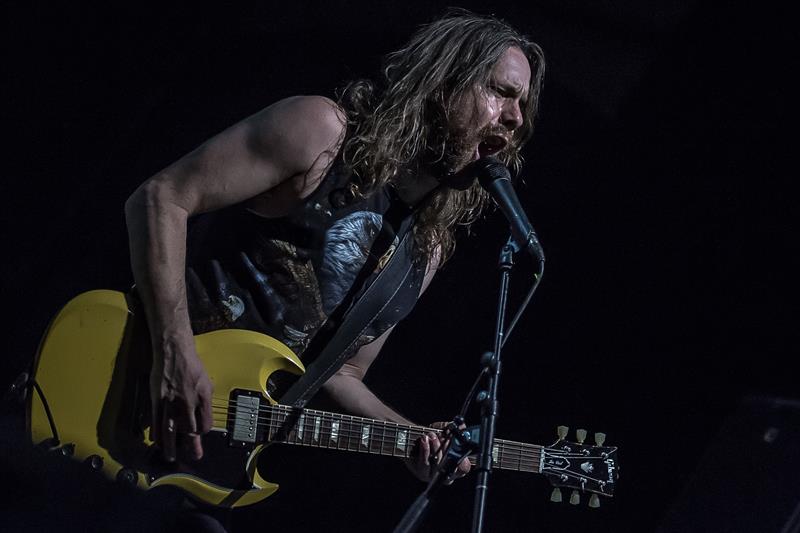 Setlist

01. Don't tell me how to live
02. True Rocker
03. Evolution
04. She's a witch
05. Thundertruck
06. Undone
07. Devil don't care
08. Sweet Mountain River
09. The Lion
Rating

Music: 8
Performance: 7
Sound: 7
Light: 6
Total: 7 / 10
Black Stone Cherry

Cologne people had to make some tough choices last Sunday: Either they could decide to get completely wasted as part of the celebratory beginning of carnival season, they could head to the Live Music Hall, where SHINEDOWN were giving a concert, or they could get their infusion of good solid Southern Rock. And it does not get any more solid than that: BLACK STONE CHERRY since their inception in 2001 embodied the spirit of their hometown Edmonton in Kentucky. Over the last one and a half decades, the band has released a total of six albums, with their last recording, titled 'Family Tree', which was released in spring this year. Visitors of this year's edition of Rock am Ring / Rock im Park might remember seeing them and getting a taste of what this band has to offer. To find out more about the band, go to www.blackstonecherry.com / https://www.facebook.com/blackstonecherry.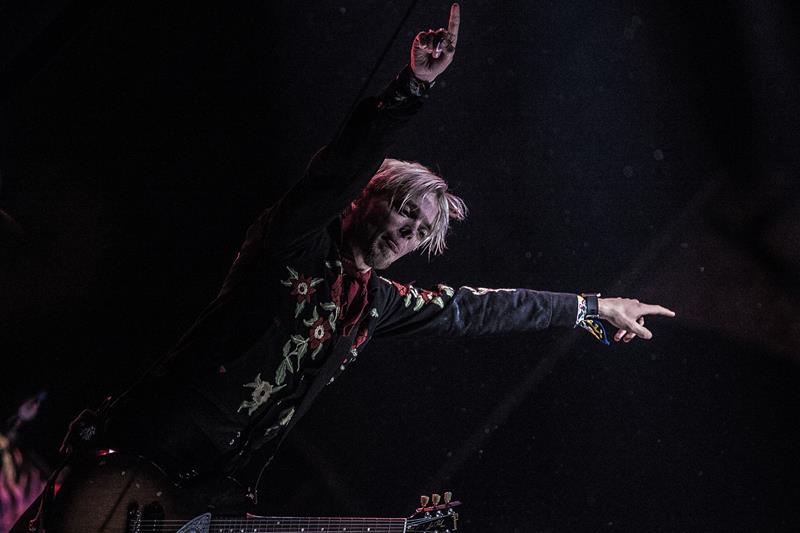 Music & Performance

The end of the stage break was indicated as THE BLACK CROWES song 'Go Faster' started playing. The stage lights went dark and BLACK STONE CHERRY went on stage to the tune of 'Sweet Emotion' from THE ROLLING STONES. With a quick "Shit, Cologne are you ready?" yell from front man Chris Robertson, BLACK STONE CHERRY put the pedal to the Metal music-wise and started their set with 'Rain Wizard' from their self-titled debut album. This was followed by 'Burnin'' from the newly released album 'Family Tree'. Latest with 'Me and Mary Jane', the approx. 1,400 audience members inside the E-Werk were fully on board and used the opportunity for sing-alongs during the catchy chorus.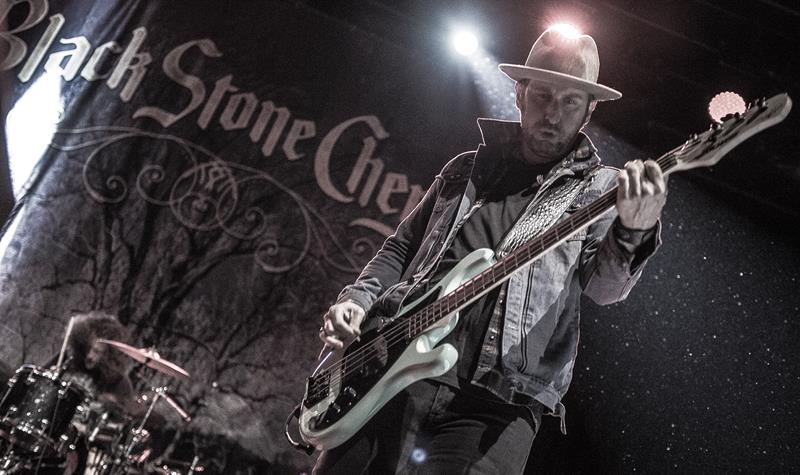 The setlist contained a finely curated selection of all the big hits from the band's discography. The room temperature kept on rising with hits like 'Like I Roll', 'Blame it on the Boom Boom', and 'White Trash Millionaire', which were both played at the end of the set. But BLACK STONE CHERRY did not simply play a best-of selection. They did what separates good musicians from excellent ones in a live situation: They improvised and changed their songs in comparison to the studio versions by adding certain teasers. E.g. the song 'Soul Machine' got the 'Sabotage' treatment, and 'Cheaper to drink alone' got extended by a mile with a full band introduction and a nod to THE STEVE MILLER BAND by incorporating the signature hook line from 'Fly like an eagle'. On top of that, the whole band seemed to have a good time.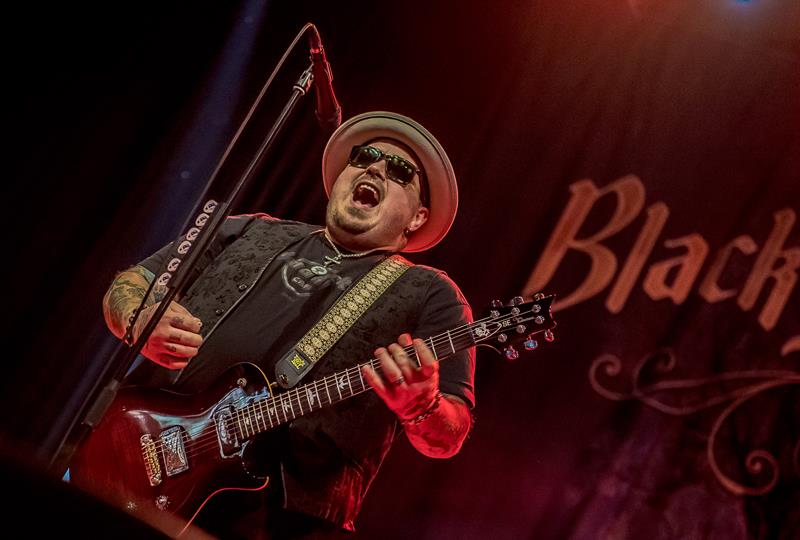 While singer Chris kept firing up the audience, guitarist Ben Wells zipped back and forth on stage, climbed onto the drum set to jump down in a spectacular fashion, and continuously interacted with the audience. He spotted several fans in costumes in the front (remember: beginning of carnival season) and got handed a red Super Mario cap, which he sported for the duration of two songs before handing it back. Drummer John Fred Young kept the stage hands busy by having them repair his drum set which he mercilessly kept beating, as well as picking up drum sticks which he threw all over the place. After the final song 'Family Tree', BLACK STONE CHERRY left the stage after more than one and a half hours of playtime, and every fan of Southern rock got their fix of the day.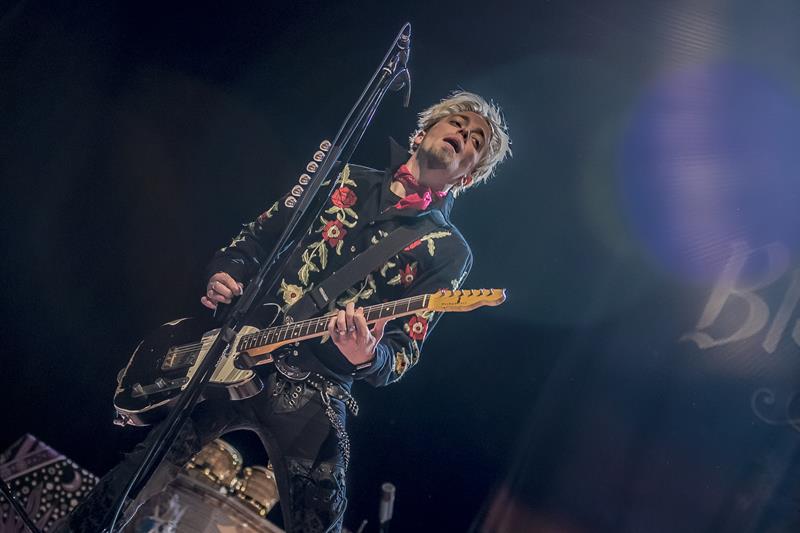 Setlist

01. Rain Wizard
02. Burnin'
03. Me and Mary Jane
04. New Kinda Feelin'
05. Like I Roll
06. My Last Breath
07. Soulcreek
08. Soul Machine (with BEASTIE BOYS 'Sabotage' teaser)
09. Can't You See
10. Maybe Someday
11. Cheaper to Drink Alone (extended version with snippet from THE STEVE MILLER BAND 'Fly like an Eagle')
12. Things My Father Said
13. Ain't Nobody
14. Lonely Train
15. Blame It on the Boom Boom
16. White Trash Millionaire
17. Family Tree
Rating

Music: 8
Performance: 8
Sound: 8
Light: 7
Total: 7.8 / 10
All pictures by Andreas Gey (Kommodore Johnsen)
See also (all categories):