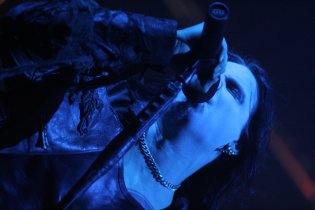 Haus Auensee, Leipzig, Germany
26th October
DIMMU BORGIR, Amon Amarth and Engel


It was a cold and rainy day and we just made it to the Haus Auensee in Leipzig. Fans were already waiting although we were pretty early. So, we decided to have a drink and opened a beer which kinda brought us into the right mood for the concert. Seeing all the fans waiting for their "idols", I was looking forward to the concert.



ENGEL

In 2006, the band started to win a lot of prices and soon afterwards, they released their debut album 'Absolute Design'. Looking at the name ENGEL you could think that the band is from Germany but actually, they are from Gothenburg, Sweden. Members of the band already played in other bands, for example the guitarist Niclas Engelin played with GARDENIAN, IN FLAMES and PASSENGER.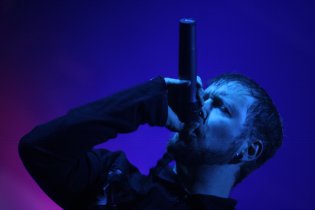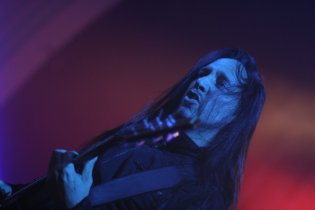 Music

They started their show and I completely liked them right from the beginning on. His screams and the clear vocal parts of the songs were just great. Their music has a lot of sides to it which made it kinda different. It was interesting to see how they delivered the mood of the songs on stage. "Actually, HATESPHERE was supposed to play tonight, but since they broke up, we, ENGEL, are now gonna perform for you. And we are better anyways!" This was the first thing they told us and basically, they were right!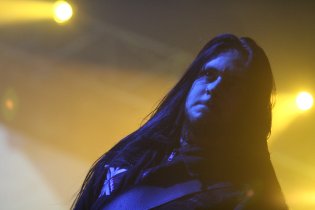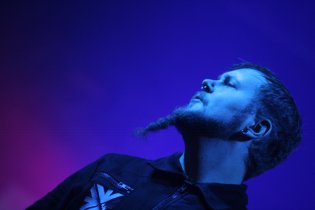 Performance

It was just awesome to see how much energy that band brought on stage. He was just jumping around being here, being there, just being everywhere. From time to time, the only thing I could see was him running around and hair flying all over the place. You could basically feel the energy they had.
Rating

Music 9
Performance 9
Lights 8
Sound 8
Total 8.5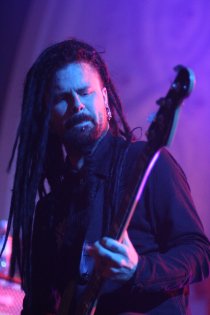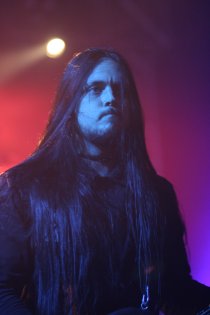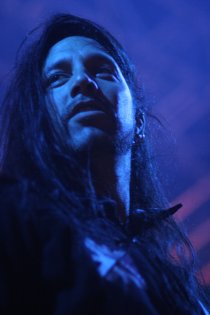 AMON AMARTH

AMON AMARTH is a Viking-themed melodic death metal band from Sweden founded in 1992 in Tumba, named after a location in J. R. R. Tolkien's Middle-earth. The five Swedish musicians are known for their songs based on Norse mythology. Formed under the name SCUM, they switched to the name AMON AMARTH in 1992. With the release of the album 'Once Sent from the Golden Hall' in 1998 their popularity rose on an international level and since has brought forth multiple U.S. tours, four music videos, and appearances in over 100 metal magazines.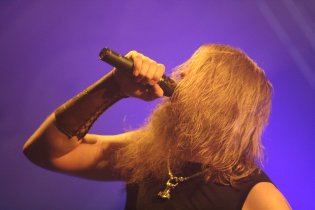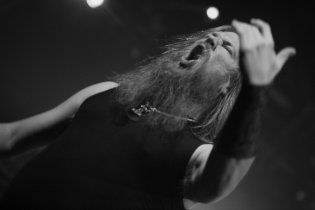 Music

Has it ever been the case that the music of AMON AMARTH hasn't been good? I don't think so. And it sure wasn't that night. The guitars were loud and the bass just blew me away. It was crazy. His voice was just as great as always and with hymns like 'Death in fire', the night couldn't have been any better if you asked me. Basically, DIMMU BORGIR that were still coming up that night couldn't even do it any better. After the concert of AMON AMARTH, basically almost half of the audience left because they only wanted to see AMON AMARTH performing which I can understand but I still wanted to see how the evil DIMMU BORGIR would handle themselves on stage.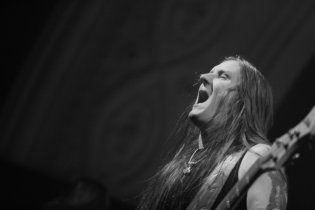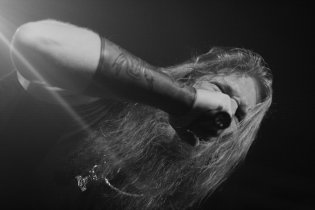 Performance

Since I've already seen the band performing this year, I know it would be great. And it was. The whole band set a high standard for this night and looking in the audience, you could see that the people just completely freaked out. While I was taking pictures for example, this one guy jumped over the fence and landed on my back. I was happy a security guy was standing on front of me and he kinda hold me back. I don't wanna know what would have happened if he hadn't been there at this time. The performance of the band was just phenomenal. You could see that they all had a lot of fun performing in front of the crowd because they were constantly smiling during the whole concert. It was a pleasure to see them perform because you could feel the tension they gave to the whole concert. Just great!
Rating

Music 10
Performance 10
Lights 9
Sound 9
Total 9.5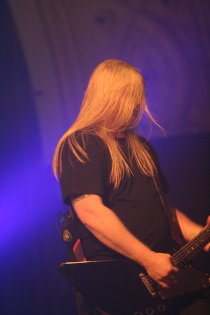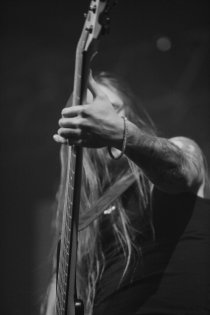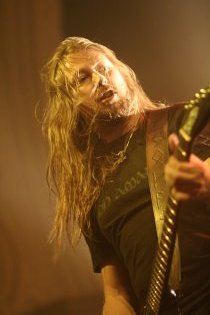 DIMMU BORGIR

DIMMU BORGIR is a Metal band from Norway. "Dimmu Borgir" means "Dark Castles" in Icelandic and Old Norse, the name is derived from a volcanic formation found in Iceland, Dimmuborgir. DIMMU BORGIR's new album, 'In Sorte Diaboli' was released April 24, 2007. There is also a special edition version of the album in a boxed case with DVD, with backwards lyrics and a mirror included. The album artwork was released on February 14, 2007 on a promotional webpage for the album. With the release of this album, DIMMU BORGIR became the first black metal band with a number one album on the top list.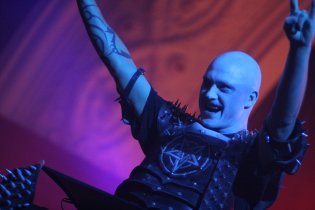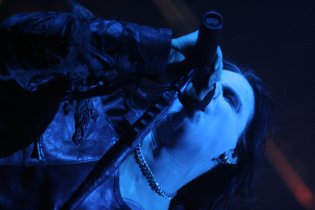 Music

"The most-known black metal band of the world." That's true. "The best black metal band of the world." That's bullshit. The music was just flat and didn't have any special side on it. His voice didn't have any power and the whole setting of the band was just awful. The riffing of the guitars was lame and the songs were it, too. After all, I was happy to leave the concert because I couldn't stand this "ohhh…we are so fucking evil" - thing any longer.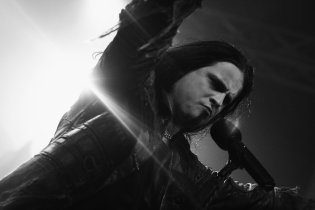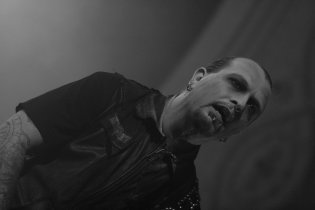 Performance

The lights went off and three strange-looking people entered the stage, they were wearing masks and had something in their hands that produced smoke. Basically, I didn't expect anything else from the band. They just tried to make it a big deal. As soon as they entered the stage, the crowd (that was left) freaked out which I couldn't understand. I thought I was at a TOKIO HOTEL concert or something like that. Looking in the front-row I could see that the age of the people was about 16-20 which wasn't surprising to me because DIMMU BORGIR is the typical mainstream "black metal" band and so, everybody who listens to black metal or at least says he listens to it, has to listen to the band. The performance basically was just one big show. There was a fan build up in front of Shagrath (vocals) and the lights came from the ground which was supposed to make him look even more "evil" or whatever. For me, it wasn't really a great show because you could see that the band didn't really stood behind the music they were playing and thought that they needed this huge show.
Rating

Music 4
Performance 4
Lights 8
Sound 8
Total 6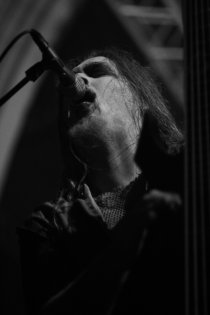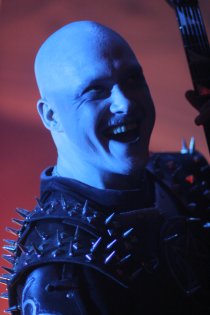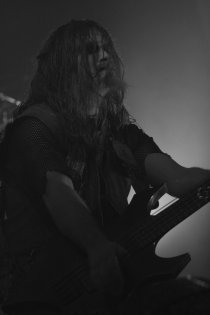 All pictures by Anne Kuhfuß
{jos_sb_discuss:17}
See also (all categories):