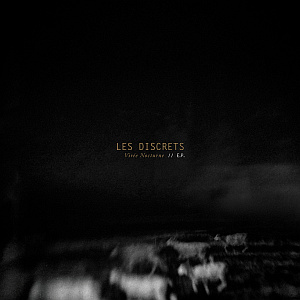 Artist: Les Discrets
Title: Virée Nocturne EP
Genre: Post-Rock / Post-Metal / Blackgaze
Release Date: 12th August 2016
Label: Prophecy Productions
Album Review

Fursy Teyssier, formerly guitarist for AMESOEURS, former live guitarist for ALCEST and presently for EMPYRIUM and THE VISION BLEAK (as well as an illustrator) has also a band to pour his creativity into - LES DISCRETS. In the gap between their last album, 'Ariettes oubliées...' (Forgotten Arias), and before their next album, 'Prédateurs' (Predators), is released, they have released live recording 'Live at Roadburn' (2015) and an EP of 'Virée Nocturne'.
The EP-titled song is subtly catching song and the word subtle really hits on the other aspects of the song, it's atmospheric in a very sparse yet intense way. 'Capricorni.Virginis. Corvi' percussive opening brings to mind RED SPARROWES's song 'Like the Howling Glory of the Darkest Winds' and it very much makes a slightly foreboding background. 'Le Reproche' (Reproach) is probably the most outstanding as the prominence of vocals with the catchiness combined works really well. It's also nice to hear remixes and the last here is no exception.
I'd have wished for it to be longer, but I guess that's the point of enticing one towards the next album. Let's look forward to it already, this is a talented band that needs to be more out there, listened to as they very well deserve. And let's face it; it's in the most beautiful language on Earth.
Tracklist

01. Virée Nocturne
02. Capricorni.Virginis. Corvi
03. Le Reproche – Demo Version
04. Virée Nocturne – Daelek Remix
Line-up

Fursy Teyssier – lead vocals, bass, guitars, keyboards
Audrey Hadorn – spoken vocals
Websites

http://www.lesdiscrets.com
/
https://www.facebook.com/lesdiscrets
Cover Picture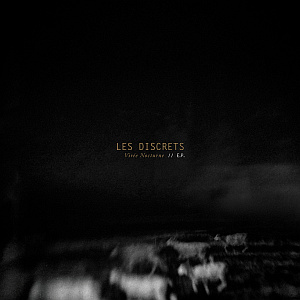 Rating

Music: 8
Sound: 8
Total: 8 /10
See also (all categories):