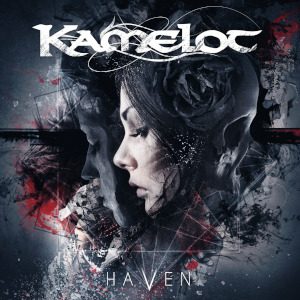 Artist: Kamelot
Title: Haven
Genre: Power Metal
Release Date: 4th May 2015
Label: Napalm Records
Album Review

KAMELOT came into existence in 1991 (30 years already?) and pretty much from the get go they did play rather progressive and highly melodic music. I am a bit late for this one (7 years...) but if you know what the term backlog means you know that some releases get buried under the amount of stuff that comes out every damn week. 'Haven' is KAMELOT's 11th record and the second one with Tommy Karevik on vocal duty. As a veteran in the scene (at least compared to the new metal kids and all the strange splinter scenes) I know that many people think that Power Metal is not as true or as tough as the other subgenres like Thrash and Doom (or Death and Black, of course) but when it comes to mad skills on the instrumental and vocal side of things there are loads of bands that would wish to be as good as KAMELOT.
Look I am not trying to belittle the amount of cheese on this record (Tommy sometimes just breathes the vocals into the microphone as if trying to seduce his audience) but as gigantic as the pile of cheese on 'Haven' is, one cannot ignore what a fantastic vocalist Karevik is. Aside from Karevik on vocals, Thomas Youngblood has to be mentioned as an absolute beast of a shred-master that is forging riffs like it is his superpower. Casey Grillo on drums... what timing, what talent that guy has. Sadly, I am not a specialist when it comes to keyboards but even I know that Oliver Palotai does a great job with keys and orchestration.
The only instrument that seems to get lost in the mix is Sean Tibbett's bass (a common problem he shares with most bass-players in most bands nowadays). It is also worth a mention that ARCH ENEMY's Alissa White-Gluz does vocals on 'Liar Liar (Wasteland Monarchy)' and 'Revolution' while Charlotte Wessels (PHANTASMA, DELAIN) joins the band for 'Under Grey Skies' and as backing vocalist on 'Beautiful Apocalypse'. This is not the roughest, toughest and mean record to be honest but if there is a bone in your body that like Power Metal in all its high melodic and cheesy glory: check this out!
Tracklist

01. Fallen Star
02. Insomnia
03. Citizen Zero
04. Veil of Elysium
05. Under Grey Skies
06. My Therapy
07. Ecclesia
08. End of Innocence
09. Beautiful Apocalypse
10. Liar Liar (Wasteland Monarchy)
11. Here's To The Fall
12. Revolution
13. Haven
Line-up

Tommy Karevik – Vocals
Thomas Youngblood – Guitars
Oliver Palotai – Keyboards
Sean Tibbetts – Bass
Casey Grillo – Drums
Guests
Alissa White-Gluz – vocals on track. 10, 12
Troy Donockley - tin whistle on track. 05
Charlotte Wessels - vocals on track. 05, backing vocals on track. 09
Website

https://www.kamelot.com / https://www.facebook.com/kamelotofficial
Cover Picture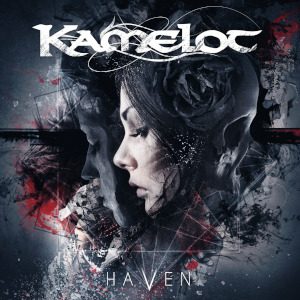 Rating

Music: 8
Sound: 8
Total: 8 / 10
See also (all categories):