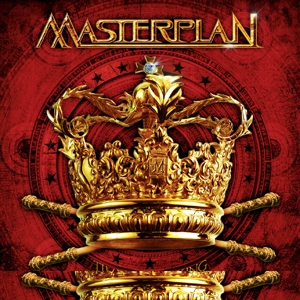 Title: Time to Be King
Artist: Masterplan

Genre: Melodic Power Metal / Hard Rock
Release Date: 21st May 2010
Label: AFM Records
Album Review

German power metal outfit MASTERPLAN was formed by ex-members of HELLOWEEN, Roland Grapow and Uli Kusch. In 2003, there appeared the first full-length album which was recorded with vocalist Jørn Lande. Later on, Lande was replaced by Mike DiMeo and in 2006, Uli Kusch, one of the founder members, left the project. So, MASTERPLAN has undergone many changes in the line-up but it didn't forget to release new albums with an enviable regularity. Its latest effort entitled 'Time to Be King' is not only a good gift for all fans of the formation but it also marks the return of the band's original singer Jørn Lande.
On the fourth studio album we find 10 massive compositions of excellent quality, some of which definitely have the right to be called hits even if the style of the formation doesn't make a brilliant display of originality it still rather unique in some way. The CD is like a musical diamond that was created by interesting arrangements, Lande's impressive voice, complicated guitars and firm, rapid rhythm. The opening piece immediately sets the pace for the other material and puts a listener into an appropriate mood. Constant drumming, beautiful riffs, ideal bass line, intricate keyboards, profound vocals and catchy tune allow to judge about the careful approach to the songwriting process and of course all the features are typical for the whole album yet the songs can strike your imagination with their diversity. 'Blow Your Winds' is a bit more measured than its predecessor and here the music becomes more melodic without losing its power.
The title track starts with a peal and then there comes an almost monumental tune so it easily attracts an attentive attention of even the most sophisticated listeners yet in my opinion the best songs on the CD are 'Lonely Wind of War', 'The Dark Road' and 'Under the Moon'. In these compositions the intensive delivery of the material is skilfully combined with the harmony and melodiousness of the music. But indeed the album doesn't contain any weak, run-of-the-mill tracks and you may want to listen to it again and again.
Tracklist

01. Fiddle of Time – 4:20
02. Blow Your Winds – 3:19
03. Far from the End of the World – 3:35
04. Time to Be King – 4:44
05. Lonely Wind of War – 4:35
06. The Dark Road – 6:18
07. The Sun in Your Hands – 4:32
08. The Black One – 4:13
09. Blue Europa – 5:07
10. Under the Moon – 4:13
Line-up

Jørn Lande - Lead Vocals
Roland Grapow - Guitars
Jan S. Eckert - Bass, Backing Vocals
Axel Mackenrott - Keyboards
Mike Terrana - Drums
Website

http://www.master-plan.net/
/
http://www.myspace.com/masterplanmetal
Cover Picture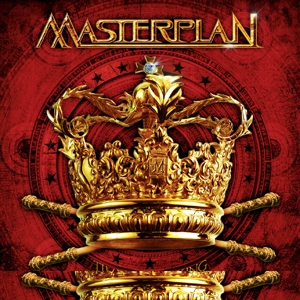 Rating

Music: 9
Sound: 9
Extras: -
Total: 9 / 10
{jos_sb_discuss:19}
See also (all categories):