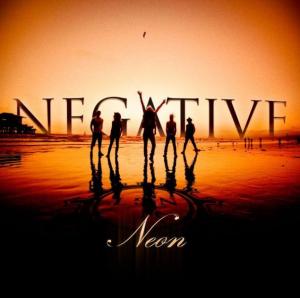 Artist: Negative
Title: Neon
Genre: Rock / Pop
Release Date: 23rd July 2010
Label: Warner Music




Introduction

Seven years, a change of members, several albums plus tours around the world and changes of their label have passed between NEGATIVE's first album 'War of Love' and their latest one, 'Neon'. But first things first: NEGATIVE is a rock band from Tampere, in the south-west of Finland. Since their member change in 2008, the former sextet continued as a five-piece and currently is signed at Warner Music.
The first thing one notices, is how different this album sounds compared with previous ones and how much more effort was put into mastering etc. Not that this band would have needed it, to begin with, as they have shown on their previous releases, so this album would have been better off with more attention paid to musical and textual matters, than trying to produce something as plain sailing and fit for entering the charts as this album now is. Personally, I must say, they always did very well without this production-related perfection: More edginess in sound, a little more audible emotions in some of the lyrics and less obvious inspirations would have been a great plus.
Detailed Review

01. No One Can Save Me tonight (04:40)

The first song is also a good introduction of what the whole album is like and about: a more elaborate production - although unfortunately the typical NEGATIVE sound is lacking a little. But after several times of listening to it, you can feel a little of the "NEGATIVE atmosphere", especially since the song deals with love, one of the band's favourite topics. One of the pluses this song has is the variety of guitar sounds and the fine usage of the keyboard. Still, a little less mastering of the vocals would have been a better choice.
02. End of the Line (04:15)

The first single and one of the strongest songs this album has. The intro consists of a good mixture of guitar with a quite dominant keyboard, which is switched to a vocal-oriented song, quite catchy, but without an actual peak level and with an even less spectacular ending. With a little altering here and there, it could have been a brilliant song.
03. Love That I lost (03:57)

'Love that I lost' starts with some melodic reminders of elder songs and is at times quite ambivalent: the rather sad story of lost loves comes with both cheery and gloomy music. A nice idea was the atmospheric vocals added in the background; yet again the ending is rather weak.
04. Blood on Blood (03:57)

This song is one of the few ones that tie in with elder songs neatly, there are even re-texted musical excerpts from the 'Anorectic' ending track 'In memoriam (Immortal Peace)', all in all what NEGATIVE is best known for: love and Rock'n'Roll. Even the lyrics are somewhat both emotional and encouraging.
05. Believe (04:10)

Although quite quiet and calm, this song suits perfectly to concerts, focusing more on vocals, than on instrumental music, the latter being held rather simple. Again, the song deals with love and parting, at times the melodies remind of lullabies.
06. Celestial Summer (04:06)

In the beginning, the song has a powerful piano-part, with and not too overdone, but still grand in its own way featuring a little twist here and there. During the chorus, the vocals are - as in the first track - overhauled. Probably the sound would have been better remaining a little edgier, especially for the rather personal feeling the lyrics suggest.
07. Jealous Sky (04:39)

At times, this song has quite wonderful, emotional vocals, at times they sound too strained. To say something about the instrumental music is rather difficult, as it is neither very special, nor very catchy and therefore more "background music".
08. Days I'm living for (04:14)

With this song, it's quite easy to dream a little of summer, of love and also of personal strength gained by memories, a light-hearted singing, accompanied by a pleasant guitar line. The topic itself is being dealt with appropriately, and even if the lyrics at times are somehow weak, they still carry the massage quite fine.
09. Since you've been Gone (03:55)

From the beginning to the end: this song is rather unusual for NEGATIVE, primarily the intro reminds of other bands like MY CHEMICAL ROMANCE - but never judge a book by its cover or a song by its intro: at more than one time the song changes its genre, which leads to an interesting mixture of many aspects, all of which form an unique song, however one rates this: 'Since you've been gone' is definitely and in more than one way the strongest song this album has to offer.
10. Kiss of Hope (05:27)

Another unusual mix of styles on the album is titled 'Kiss of Hope': starting with religious elements like unfamiliar church bells, it soon leads to a sound that strongly reminds of 'The last unicorn'.
11. Fucking Worthless (04:57)

'Fucking Worthless' is split in two parts: the first half is in a rather "acoustic" setting, at least the atmosphere is and then it turns into a choir-like or, even more accurate, it sounds like in a stadium. More than this, it's not really describable.
12. Neon Rain (03:48)

The ending is not actually a "song", it's rather like a reading accompanied with music. And it's not one of the band members speaking, it's a female voice and despite the album's variety, it does not quite fit in and leaves one with a feeling of unsureness at how to integrate this track into the whole thing.
Running time (total): 52:05 min
Line-Up

Jonne Aaron Liimatainen - Vocals
Lauri "Larry Love" Markkula - Guitar
Antti "Antti Anatomy" Aatamila - Bass
Janne "Snack" Kokkonen - Keyboard
Janne "Jay Slammer" Heimonen - Drums
Websites

http://negative.fi/
/
http://www.myspace.com/negative
Cover Picture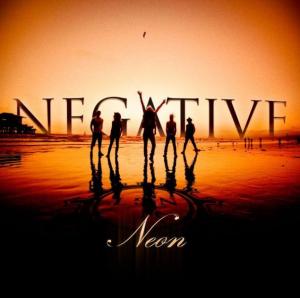 Rating

Music: 4
Sound: 6
Extras: /
Total: 5 / 10
{jos_sb_discuss:19}
See also (all categories):