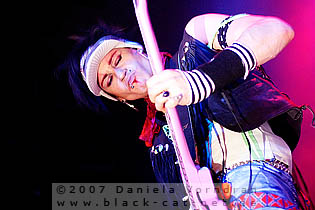 Substage, Karlsruhe, Germany
20th September 2007
Negative, Day Eleven


I went to this gig with the usual expectations on NEGATIVE - and they even surpassed them. And my expectations on DAY ELEVEN, well, I had to admit, that those guys were something great. Actually I should have known before that a band so often announced and receiving such rave reviews by NEGATIVE could not have been anything but brilliant.



Day Eleven

Janne, Kimmo, Olli, Matti and Luca - these five guys from Tampere were certainly the right support for Negative. They have released their second album 'Sleepwalkers' in Finland earlier this year and only recently in Germany at Dockyard 1.
Music

Musically they reminded me of the late 80s Rock with a whiff of the 90s. If you want to compare them to any specific band, I'd say they're the mixture of BLOODPIT and MARYSLIM, only calmer. It's solid Rock with the "finally-back-home"-feeling. Neither innovative nor unheard of, but nobody has to reinvent the wheel in order to make good music. And their music surely was good, everything just fit perfectly, voice, guitars, backings… that's how live music should sound like.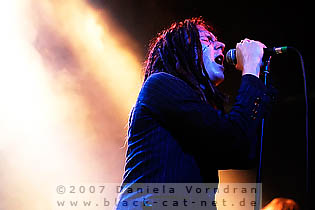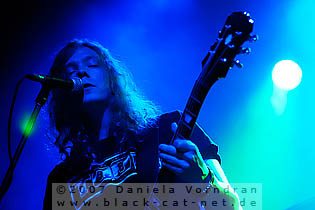 Performance

There was not much of a performance this evening, the whole gig was rather static, only the singer did move a lot. From time to time one of the guitarists or the bassist would walk around a little only to return to their former position. Still it did not lower the "flow", because somehow this "non-performing" performance did produce a very unique atmosphere in which even the audience was caught.
Rating

Music 6
Performance 4
Sound 6
Light 5
Total 5.3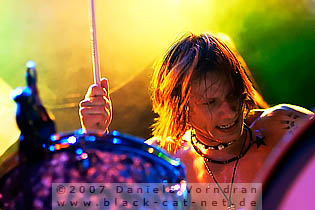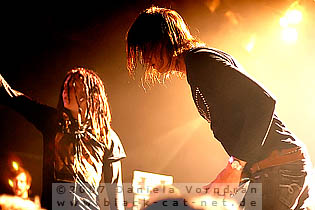 Negative

One would not believe this band to exist for about ten years already, but within these years they have reached a lot already: Gold albums, Number-1 hits and grand fan base all over Europe and Asia. Some even claim NEGATIVE to be the new HIM. Anyway, this year they have come to their third headliner tour through Germany.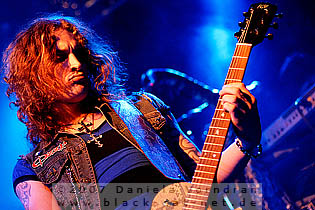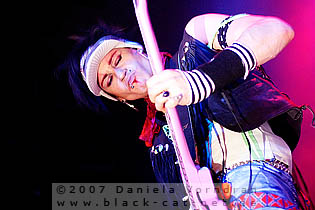 Music

NEGATIVE is a Glam band and one does hear that. As well as you hear their 80s influence. When their first album was rather a bit like garage rock, their second album had a focus on "classic" glam rock. With their recent album 'Anorecti'c, which is already one year old by the way, they present themselves more aggressive and heavier on the one hand, on the other their compositions became more complex and melodic, covering a vaster amplitude of styles what made their music more distinctive.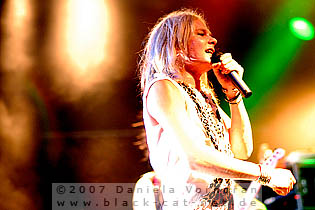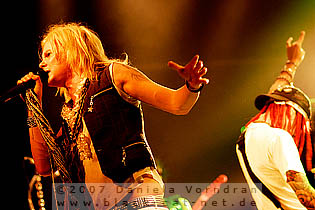 Performance

It seemed they have got even more used to being on stage then ever before. The performance was energetic and it was the first time ever I've seen a moshpit at a Negative concert. The guys were extrovert to the degree of being hyperactive, at least when it comes to Jonne, who was jumping around the whole time on stage. But the other band members also had their time: Antti noticed a hole in the roof, where he prompt popped his bass into, Christus was kind of dancing with Snack… they obviously enjoyed their time on stage. In comparison to last year's tour, even their interplay worked a lot better.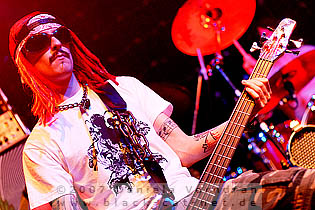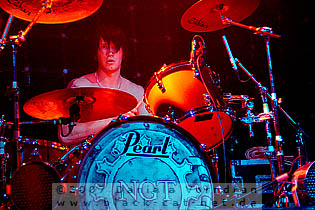 Setlist

01. Misty Morning
02. Swans
03. My my – hey hey
04. Frozen to lose it all
05. Glory of the shame
06. L.A. feeding fire
07. A song for the broken hearted
08. One last shot
09. Planet of the sun
10. The moment of our love
11. Fading yourself
12. Until you're mine
---
13. Naïve
14. In my heaven
Rating
Music 8
Performance 6
Sound 6
Light 5
Total 6.7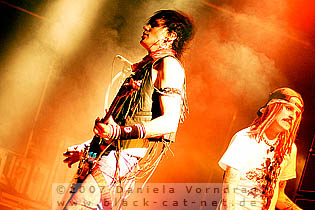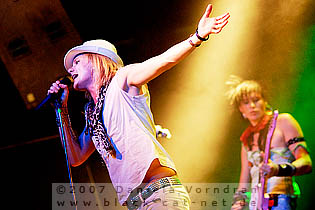 All pictures from the show in Bochum on 18th September 2007 by Daniela Vorndran (
http://www.vorndranphotography.com/
/
http://www.black-cat-net.de/
/
www.myspace.com/vorndranphotography
)
{jos_sb_discuss:17}
See also (all categories):