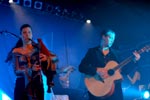 Losheim, Eisenbahnhalle, Germany
February, 25th 2005
Schandmaul

A crowd is queuing up in front of the Eisenbahnhalle in Losheim. "Schandmaul" follow through with something no one has expected: some unplugged concerts. All big Schandmaul songs and even some new songs were presented in a new way. On their acoustic tour, "Schandmaul" shows in an impressive way which potential they have given to any of their songs.
Music

Assisted by a string quartet and a percussion player, they opened the evening. Unusual but playful on a really high level, the band presented their songs in a very new way. The drum set and the violin players were placed behind a wall of glass not to drown the rest of the band they played their songs. The only thing I have missed at the beginning was the "bang-effect". The songs were really quiet but forced up song by song during the set and animated to sing and enjoy. Strings and acoustic guitars were accompanied with contrabass and accordion, while Birgit was changing from bagpipes to pipes. Musically it was a pleasure.
Performance

After a short video with a tour report, "Schandmaul" entered the stage quiet a bit agitated. The initial awe calmed down from song to song. Quiet songs while Birgit and Thomas were standing at the micro stand changed with soft-shoes from them. A good humoured & motivated band knows to bewitch the audience. The crowd cheered with every new song louder and louder. Hushed lights and only a few effects underlined the quiet ambiance. The audience was singing along the new arranged songs and was celebrating the band.
The musicians jumped and danced along some songs while they were sitting down on chairs on other ones to relax and rebuild. The "Schandmaul" violin player danced in step with the bagpipe player or was sitting near the string quartet. The last half hour of the concert was dedicated to the "party-songs". After 90 minutes, the official part of the concert was finished. At the end they played the favourite songs of the audience: "Sonnenstrahl" & "Willst Du?". They demonstrated real musical and playful greatness with their new arranged songs and leaved a contented audience behind.
Tracklist

Tyrann
Drachensigi
Vogelfrei
Goldene Kette
Seemannsgrab
Letzter Tanz
Kalte Spuren
Tropfen
Talisman
Waldmär
Stein der Weisen
Klagelied
Anblick
Sturmnacht
Teufelsweib
Das Tuch
Walpurgisnacht
Geisterschiff
Herren der Winde
Sonnenstrahl
Willst Du noch
Rating

Music 7
Performance 6
Sound 7
Light 6
Total 6,5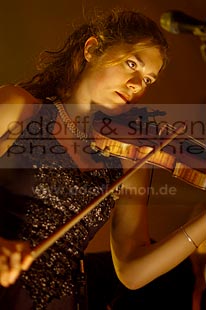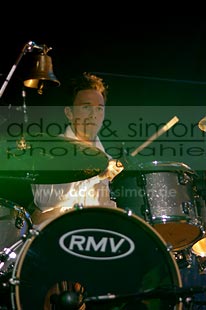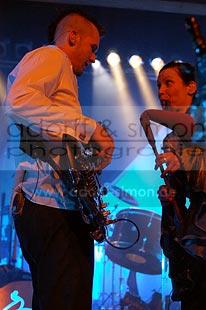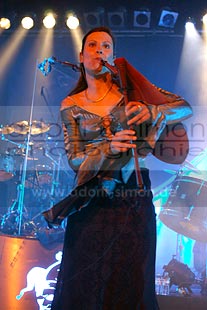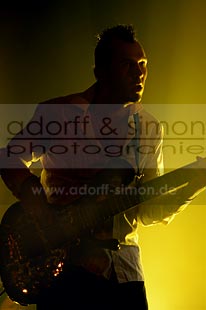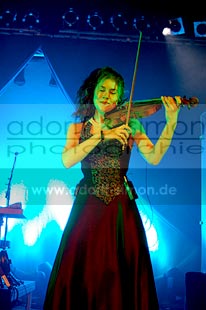 Eisenbahnhalle Losheim

This venue is a really small hall in a historical robe. An adapted industrial hall is used as an event room. Sufficient parking places in front of the hall are rounding up a small but comfortable event area.

Food & Drinks
A small bar in the back of the room is catering the guests with drinks. There was nothing to eat at the Schandmaul concert and you have to go to the nearby restaurants.

Stage
A stage at the front end of the room, you could see from every place of the longish concert hall.

Audience area
You could describe the audience area as small and longish.

Staff
Friendly and helpful while the whole evening.

Rating
Venue accommodation 6
Staff 7
Total 6 (6.3)
See also (all categories):