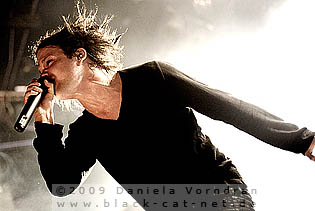 Zeche, Bochum, Germany
1st April 2009
The Rasmus, Fräulein Wunder, Dyrk Shivay


When I was arriving at the venue still a young queue of mostly young girls was waiting to get in. A sign at the door announced the show to be sold-out which meant it would get really, really poky in there.



Dyrk Shivay

DYRK SHIVAY is a German musician and producer who soon expose his very first album 'Remember Yourself' to the public. According to him it's scheduled for a release in June.
http://www.myspace.com/dyrkshivay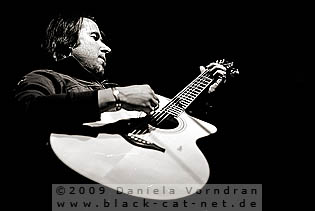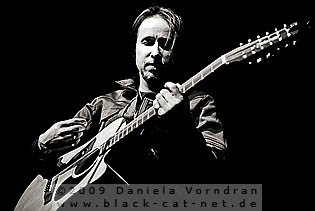 Music & Performance

Actually, we were a little surprised to see another support band. Anyway! We didn't expect such a good support: Dirk just went on stage with his acoustic guitar and a little potpourri of songs for us. 'Remember Yourself' off the same-titled upcoming debut album was one of them. Gentle but rhythmically played chords flew through the hall and atop were his smooth and clean vocals. Really cool! Before he said goodbye though he showcased a cover of BUSH's 'Letting the cables sleep'. I hadn't heard that song in ages! I should add that it wasn't some sort of bad or cheap cover but a terrific acoustic reproduction with just the right vocal accentuation the song needs. A very positive surprise this guy!
Rating

Music: 8
Performance: 8
Sound: 7
Light: 6
Total: 7.6 / 10
Fräulein Wunder

Initially, the group formed under the name PUPPENBLUT, but they briefly took the name SHERO. In 2008, the final name was found with FRÄULEIN WINDER leaned on the German 1950s term 'Fräuleinwunder'. Their first, self-titled, album came out in August 2008 preceded by the single 'Wenn ich ein Junge wär'. FRRÄULEIN WUNDER is Chanty (vocals), Kerstin (guitar), Steffy (bass), and Pia (drums).
http://www.fraeuleinwunder.tv/
/
http://www.myspace.com/fraeuleinwunderband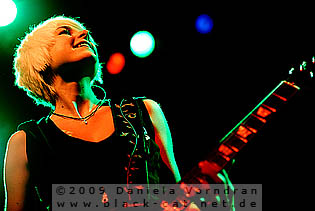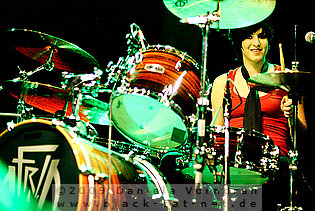 Music & Performance

The German girl band started their set with the driving 'Beiss mich'. First only with drums and then one by one the other girls came on stage grabbed their instruments and started playing their respective parts and as last singer Chanty came up on stage: Her vocals cover as well harder, more powerful and softer tones already presented during that first song. Having one album out in stores it was clear that tonight's songs would come from that disc. Songs with the names 'S.O.S', 'Ich Schenk mir die Welt' or 'Wir sind neu' for instance. Especially with 'S.O.S' I had expected a little more action in the crowd. The song is predestined for a lot of waving hands yet the overly young audience was pretty cautious even though there seemed to be some of the band's fans in there. Anyway, the band delivered an energetic and good show. They were really into what they were doing. And I really enjoyed their show.
Setlist

01. Beiss Mich!
02. SOS
03. Ich schenk mir die Welt
04. Wir sind neu
05. Sternradio
06. Panzerboy
07. Jeden Tag
08. Fick Dich
Rating

Music: 7
Performance: 7
Sound: 7
Light: 7
Total: 7 / 10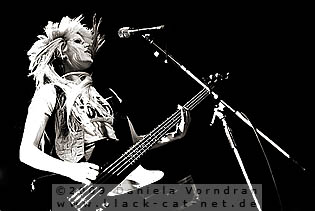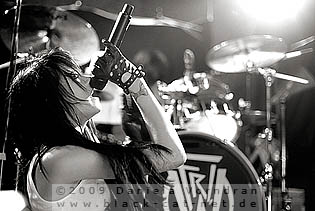 The Rasmus

The Finnish band was formed in 1994 while the band members were still in upper comprehensive school. Their first three albums 'Peep' (1996), 'Playboys' (1997), and 'Hell of a Tester' (1998) were released under the name RASMUS. Before releasing the next instalment 'Into' in 2001 they changed their name to THE RASMUS in order to avoid being confused with a Swedish DJ with the same name. While their previous albums were a success in their home land and in Germany, the fifth album 'Dead Letters' from 2003 became their international breakthrough. Their newest and meanwhile 8th album goes by the name of 'Black Roses' and was released in September 2008. THE RASMUS is Lauri Ylönen (vocals), Eero Heinonen (bass), Pauli Rantasalmi (guitar) and Aki Hakala (drums).
http://www.therasmus.com/
/
http://www.myspace.com/therasmus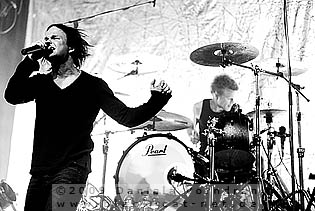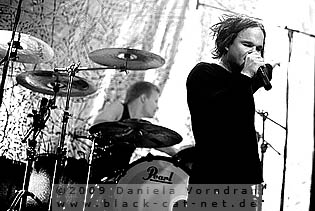 Music & Performance

Packed is an often used term to describe a quite full venue but it was never truer than this time. Short before the band hit the stage you could hardly move anymore. Very helpful when you actually have to take notes of the show! Ok, ok I'm getting back to the show now. After some minutes of re-building time it got dark and a string-carried intro sounded and the band entered the stage one by one accompanied by the excited applause of the audience. Except for a huge backdrop there wasn't any decoration but who needs stage decoration if they have Lauri who came on stage last and was welcomed with the biggest applause and screams of all. Then the show really started with 'F-F-F-Falling' from the 2001 release 'Into'. The crowd went completely mental when they heard the first chords of that song coming off the stage and when the drums kicked in, it was Lauri who did the same. That guy was in motion the whole show except for the times when he presented some acoustic sections.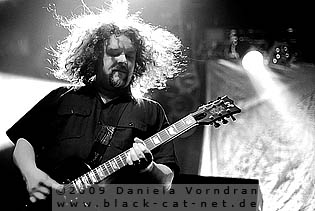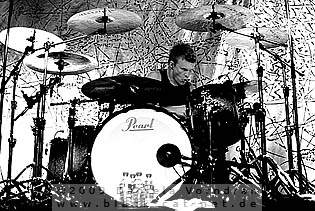 Many of the songs that were played belonged to the recent long player 'Black Roses' like the balladry 'Justify' the vigorous 'Fight' or 'Your Forgiveness' which were all equally celebrated by everyone and of course they all new the lyrics inside-out. Apart from that the crow got pleased by many "older" hits of the band like 'No Fear' from the successful 'Hide from the Sun' (2005) and a bunch of heart-stoppers from their breakthrough album 'Dead Letters' (2003). 'First day of my Life' started by the crowd singing a few lines mainly alone and you can't omit 'In the Shadows' on a show of the Finnish heartbreakers by no means. But my personal highlight was the band singing the Ghostbusters theme together with the fans. Amazing and funny!!! "Who you gonna Call? Ghostbusters!!!" Barring the far too many people it became an entertaining and compelling show and I admit I didn't expect that.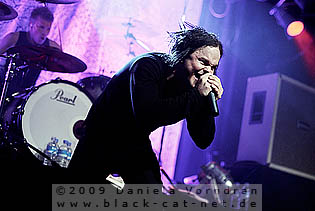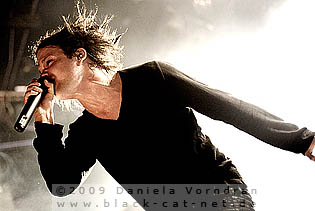 Setlist (Unordered)

Livin' In A World Without You
F-F-F-Falling
No Fear
First Day Of My Life
Chill
Ten Black Roses
Liquid
Justify
Your Forgiveness
Sail Away
Ghost Of Love
Immortal
Playboys
Ghostbusters
Ufolaulu
Guilty
In The Shadows
Still Standing
Funky Jam
The Fight
Rating

Music: 8
Performance: 8
Sound: 7
Light: 7
Total: 7.7 / 10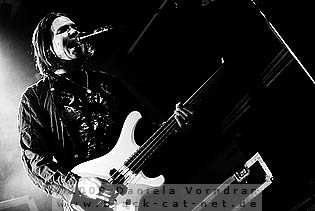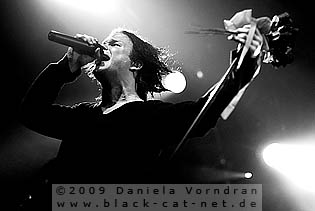 All pictures by Daniela Vorndran (
http://www.vorndranphotography.com/
/
http://www.black-cat-net.de/
/
www.myspace.com/vorndranphotography
)
{jos_sb_discuss:17}
See also (all categories):