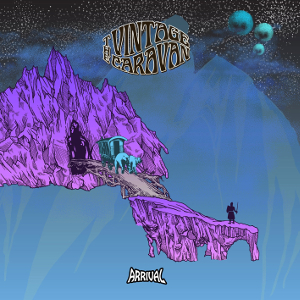 Artist: The Vintage Caravan
Title: Arrival
Genre: Retro Rock / Stoner
Release Date: 15th May 2015
Label: Nuclear Blast Records
Album Review

THE VINTAGE CARAVAN is an Icelandic rock band from Álftanes, Iceland, that was formed in 2006. This outfit plays 70s rock with heavy stoner influences (I am glad to point out that they never a second remind me of BLACK SABBATH). Two of the founding members (guitars and drums) were only 12 years old when they formed the band so it is safe to assume that there is gonna be a whole lot of evolution to come in the following years. As heard on the last records 'The Vintage Caravan' and 'Voyage', these guys know exactly what they are doing musically and instrumentally.
One thing that is quite clear as you listen to the new material is that that vocalist Óskar Logi has become better and that his voice is more under control and that he has enhanced his vocal repertory. The guitars, the drums and the bass is still really fine and fits the overall experience. Once again it is hard to point out single songs as "highlights" but I try nevertheless... 'Last Day of Light' is a fine starting point for the record and has all the retro rock/ stoner trademarks: heavy guitars, a bit psychedelic melody and great vocals. 'Babylon' is the one song that comes nearest to a stoner rock hymn it is very catchy and has a killer refrain.
Once again THE VINTAGE CARAVAN doesn't disappoint me, no quite the contrary: I am impressed and will soon have to buy some merch for further support.
Tracklist

01. Last Day of Light - 6:35
02. Monolith - 3:19
03. Babylon - 5:30
04. Eclipsed - 6:43
05. Shaken Beliefs - 4:36
06. Crazy Horses - 3:13
07. Sandwalker - 4:36
08. Innerverse - 6:50
09. Carousel - 4:27
10. Winter Queen - 8:45
Line-up

Óskar Logi - Guitar and vocals
Alexander Örn - Bass and backup vocals
Stefán Ari Stefánsson - Drums
Website

https://www.facebook.com/vintagecaravan
Cover Picture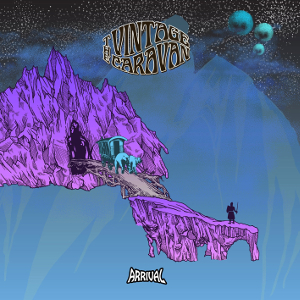 Rating

Music: 8
Sound: 8
Total: 8 / 10

See also (all categories):