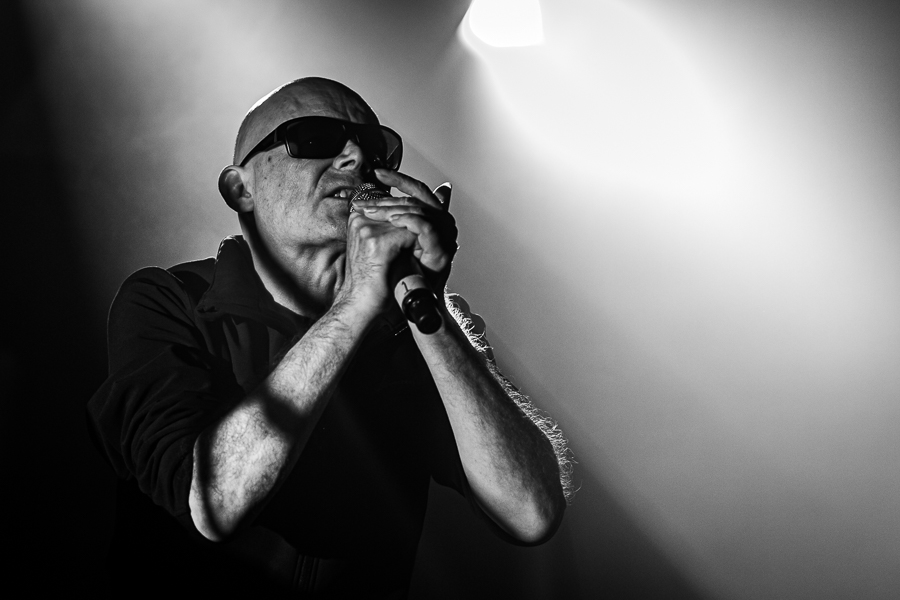 After the tour is before the tour. That seems to be the motto of THE SISTERS OF MERCY these days. Or to use a phrase from the band's web page: Stop us before we kill again! The unstoppable machine has visited Australia and New Zealand by the end of 2022 and is planning to do more gigs this year. First on the bill is Mexico, Chile and Brazil, followed by 19 gigs in the USA.
If that's too far away for you, you'll have another chance in summer probably. The Death Disco Open Air Festival in Athens has listed the SISTERS as a headliner for July. However, the festival is not listed on the band's web page so far. Instead, you will find a list of gigs in in America and Europe:
2023 September 26 Amsterdam, Netherlands, Paradiso
2023 September 27 Utrecht, Netherlands, Tivoli Vredenburg
2023 September 29 Münster, Germany, Jovel Music Hall (Sold Out)
2023 September 30 Esch-sur-Alzette, Luxembourg, Rockhal
2023 October 02 Hanover, Germany, Capitol
2023 October 03 Hamburg, Germany, Docks
2023 October 05 Berlin, Germany, Columbiahalle
2023 October 06 Leipzig, Germany, Haus Auensee
2023 October 08 Köln, German, Carlswerk Victoria
2023 October 09 Wiesbaden, Germany, Schlachthof
2023 October 11 Budapest, Hungary, Dürer Kert
2023 October 12 Praha, Czech Republic, Lucerna Music Bar
2023 October 14 Würzburg, Germany, Posthalle
2023 October 15 Stuttgart, Germany, LKA Longhorn
2023 October 17 Lyon, France, Le Transbordeur
2023 October 18 Paris, France, La Cigale
2023 October 20 Bordeaux, France, Le Krakatoa
2023 October 21 Toulouse, France, Le Bikini
2023 October 24 Madrid, Spain, La Riviera
2023 October 26 Lisboa, Portugal, Lisboa Ao Vivo
2023 October 27 Porto, Portugal, Hard Club
2023 October 29 Bilbao, Spain, Sala Santana
2023 October 31 Genève, Switzerland, Alhambra
2023 November 02 Trezzo sull'Adda, Italy, Live Club
2023 November 03 Cesena, Italy, Teatro Verdi
2023 November 05 Zagreb, Croatia, Boogaloo Club
2023 November 06 Bratislava, Slovakia, Majestic Music Club
2023 November 08 Wien, Austria, Simm City
2023 November 11 Łódź, Poland, Sound Festival - Wytwórnia
2023 November 12 Münster, Germany, Jovel Music Hall (additional show)
2023 November 15 Bristol, United Kingdom, Marble Factory
2023 November 16 Wolverhampton, United Kingdom, KK's Steel Mill
2023 November 18 Newcastle, United Kingdom, NX
2023 November 19 Nottingham, United Kingdom, Rock City
2023 November 21 Manchester, United Kingdom, Academy
2023 November 22 Glasgow, United Kingdom, SWG3
Expect the usual classics like 'Temple of Love' or 'Lucretia' alongside with new songs like 'Eyes of Caligula' or 'Black Sail'. Don't expect 'Dominion/Mother Russia' for obvious reasons.
More information about THE SISTERS OF MERCY: http://www.the-sisters-of-mercy.com/
Support: VIRGINMARYS: https://www.thevirginmarys.com/
Tickets Germany:
https://tidd.ly/3ZrmDz5