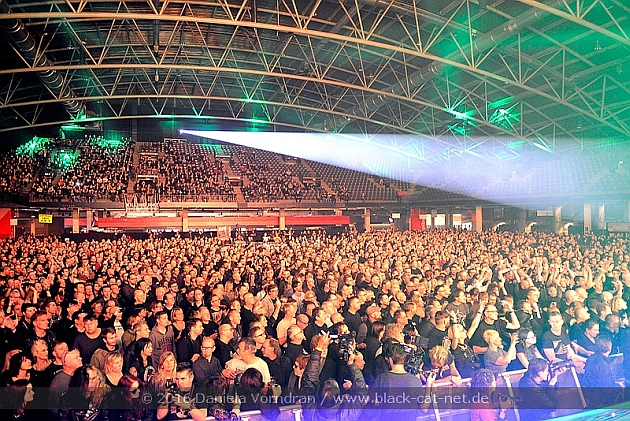 Ethias Arena, Hasselt, Belgium
20th November 2016
Sinner's Day 2016 with The Sisters of Mercy, PiL (Public Image Ltd), OMD (Orchestral Manoeuvres in the Dark), Tricky (Presents Skilled Mechanics), DAF (Deutsch Amerikanische Freundschaft), Tuxedomoon, The Beat, The Cassandra Complex
The last tunes of 'This Corrosion' are just fading out, the audience goes crazy for the last time, the lights lighten the whole arena up. It is a kind of a magic moment the SISTERS OF MERCY are creating, that stands for the whole day. It was as perfect as the fourth edition of Sinner's Day in Belgium.
After a long break, the organizers have made a new attempt to bring this huge indoor festival back to life. And succeeded. 7,000 people from all over Europe rejected to stay inside or home during the heavy storm that day and came to the Ethias Arena in Hasselt, where eight legendary artists and bands were supposed to entertain them. "The darkest day of the year", as Sinner's Day is also called, left people happy behind, hugging the security and service people on their way out of the Arena. Before they had seen all in all awesome performances of artists from different genres. And a very good light and visual show as big as they might have never seen before. Instead of using only the wall behind the stage, they expanded the wall of light to both sides. That gave the artist not only the opportunity to hit the people with their music right in the heart, but also to entertain with visuals that were perfect to the point.
The Cassandra Complex

THE CASSANDRA COMPLEX made the start and attracted already in the early afternoon a huge and very dedicated crowd. Their crossover electro-punk songs, like 'Moscow Idaho' or 'Second Shot', made the audience cheer and constantly longing for more. And the band from Leeds was willing to give them what they wanted until their keyboard broke down. But they fixed the problem within two minutes and the fans were able to enjoy a perfect version of 'March', their very first release. //
http://cassandracomplex.co.uk
/
https://www.facebook.com/thecassandracomplex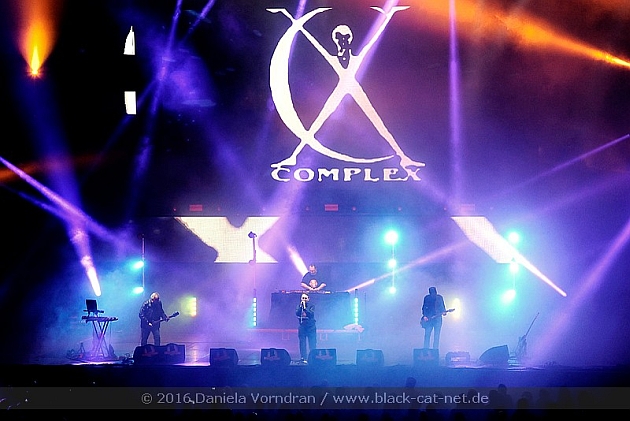 The Beat

It was quite funny to find this booking amongst the others – but in my opinion the Ska and Reggae band THE BEAT would have been a perfect way to start into the day. But after THE CASSANDRA COMPLEX there were many puzzled looks on peoples' faces when they started to perform. But since the scene has often a very broad and not so narrow taste in music, THE BEAT, which were established in 1978, got many to sing along and dance to 'Hands Off, She's Mine', 'Too Nice To Talk To' and 'Doors Of Your Heart'. And finally, people went totally crazy, when they played 'Rock The Casbah' in honour of Joe Strummer. //
http://www.thebeatofficial.com
/
https://www.facebook.com/TheBeat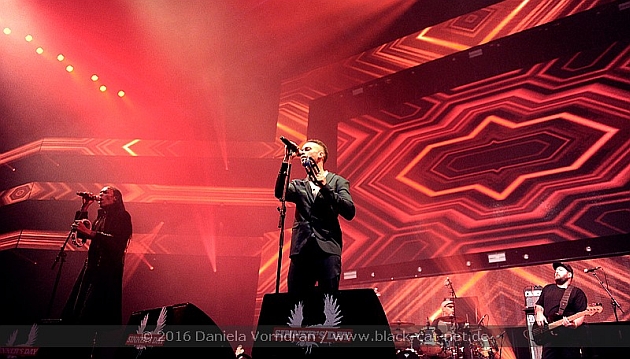 Tuxedomoon

Well, TUXEDOMOON. To be honest, I haven't seen the whole performance, because I was afraid to fall asleep. Not because it was a bad performance, not at all. But my day started at 3.30 in the morning and the morbid charm and heavy and dark character of the sound calmed me down so much, that I thought I will be gone within a second. And even if this was not the intention of the band, a lot of people enjoyed a nap on the seats on the huge balcony to the jazzy post-punk tunes. //
http://www.tuxedomoon.co
/
https://www.facebook.com/tuxmoco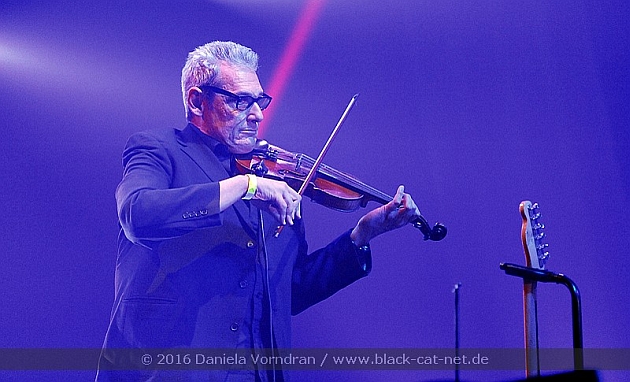 DAF

The next band refused to introduce them in another language than German - as always. DAF - die Deutsch-Amerikanische-Freundschaft - were the next guests on the bill and started right away with one of their biggest hits, 'Verschwende deine Jugend'. People shouted along and slowly started dancing. Gaby Delgado used the whole stage for his running, for his restless running from one side of the stage to the next. His shirt was half open, and he poured constantly water over his head, as he had forgotten to shower that morning. We wondered if 20 litres of water were enough for one of his performances. But we also had to admit that the behaviour in combination with texts and music was damn sexy - in a very weird way. But the performances of 'Der Mussolini', 'Muskel', 'Mein Herz macht Bum' and 'Sato-Sato' were to the point and made the audience longing for more. But after 45 minutes, the concert ended and because of the tight time schedule, there unfortunately was no "Zugabe". //
https://www.facebook.com/DAF-Deutsch-Amerikanische-Freundschaft-231352760285901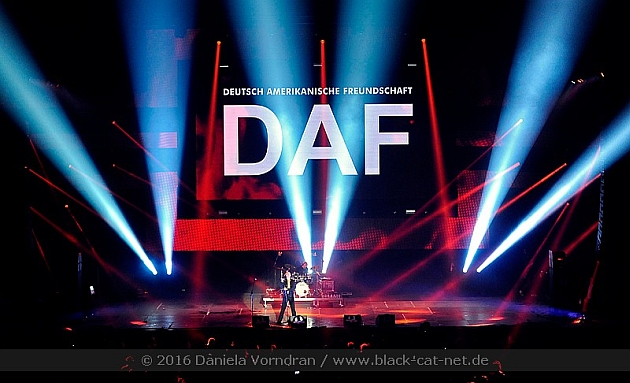 Tricky

My personal highlight seemed to be another misfit in the program. A trip hop performer like TRICKY - what on earth has he in common with the other bands that performed on Sinner's Day? Well, quite a lot, indeed. It is not only his involvement with MASSIVE ATTACK or his cover of SIOUXSIE AND THE BANSHEES. Also his own songs create a very dark and hypnotizing atmosphere. TRICKY himself is not shouting like some of the other performers. He choose the silent tunes and sometimes, you could hear him only whispering the words that should hit your heart directly. If it was the sexy 'I am not going' featuring the Danish singer OH LAND, or 'Boy', which he performed in an extra-long version. It was nice to see that people, who at first thought it was a mistake, that he was on bill, finally could enjoy his music a lot. //
http://www.trickysite.com
/
https://www.facebook.com/TrickyOfficial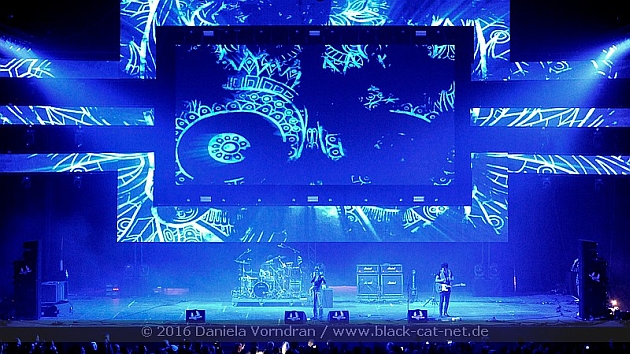 OMD

With a lots of 80ies music on the bill, OMD seemed to be the reason for many people to be in Hasselt. And not only the audience in the now very crowded arena seemed to enjoy the concert. Andy McCluskey and Paul Humphreys stated several times that they love Belgium, even more than Great Britain. It was an through and through fantastic performance. The 80s sound was still fresh, and the dancing of McCluskey still as crazy as back in the time. He still has the ability to completely let go and get lost in his own music and performance. Starting with 'Enola Gay', they built their setlist in their biggest hits: 'Talking loud and clear', 'Metroland', 'Sailing on the seven seas', 'Locomotion'. As the first tunes of 'Joan of Arc' came through, the audience went crazy and did not stop to clap and cheer and gave me chills all over my body. An ending with 'Electricity', the very first song they have written, makes this gig for a lot of people the best of the day. //
http://www.omd.uk.com
/
https://www.facebook.com/omdofficial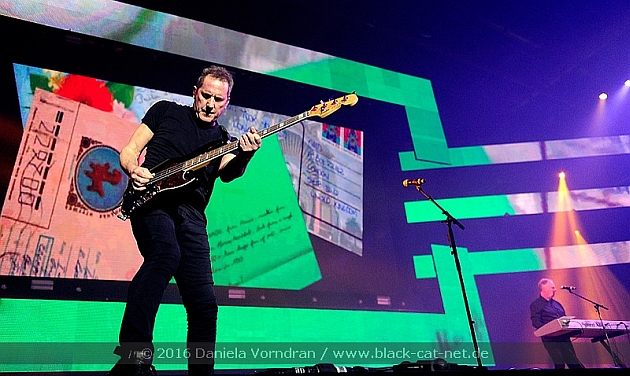 PIL - Public Image Ltd

PUBLIC IMAGE LTD – I have never had the chance to see that band before. So I cannot compare and have to believe the people I was speaking to in the hotel. Most of them were looking forward to one of the very rare gigs PIL are performing. And were left behind a bit disappointed. They said compared to former times the performances were not so energetic as they were used to be. But I and all the people around me, loved to hear 'This is not a love song' and 'Rise' live, whilst the other songs faded a bit into each other into a very long tune of punk rock. Politely as I also just pretend that I haven't heard the beginning of the concert, when John's voice was not warmed up. I was maybe out and smoking, dancing at the second floor or at the restrooms. When I was back, the sound and his voice were lots better. //
http://www.pilofficial.com
/
https://www.facebook.com/pilofficial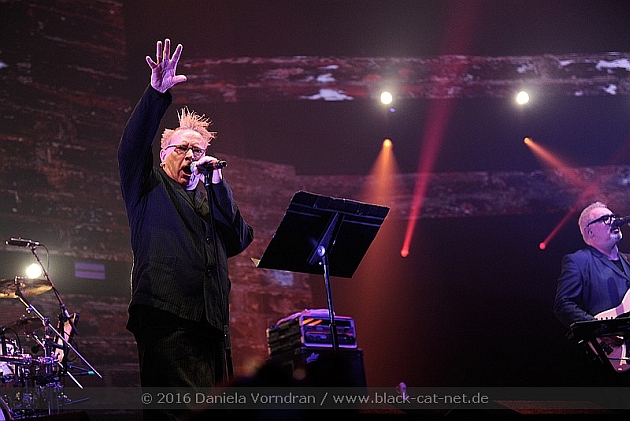 Sisters of Mercy

The very last performance of the evening was conducted by a band that made me walk out of arenas or concerts from time to time. But after a very good performance at M'era Luna, this was my all-time favourite concert of them. Andrew Eldritch was not only seen on stage, but he also interacted and spoke to the audience. Starting their set with 'More', they had the audience from song one in their hands. Raw guitar riffs and hypnotic, organic sounds created an unforgettable atmosphere. It was a long ride and the setlist included all songs not so much die-hard-fans really want to hear. Brilliant. //
http://www.thesistersofmercy.com
/
https://www.facebook.com/The-Sisters-of-Mercy-1416457338674712
// Setlist: 01. More / 02. Ribbons / 03. Doctor Jeep / Detonation Boulevard / 04. Amphetamine Logic / 05. Body Electric / 06. Alice / 07. Crash and Burn / 08. No Time to Cry / 09. Marian / 10. Arms / 11. Dominion/Mother Russia / 12. Summer / 13. First and Last and Always / 14. Flood II / Encores: 15. Something Fast / 16. Lucretia My Reflection / 17. Vision Thing / 18. Temple of Love / 19. This Corrosion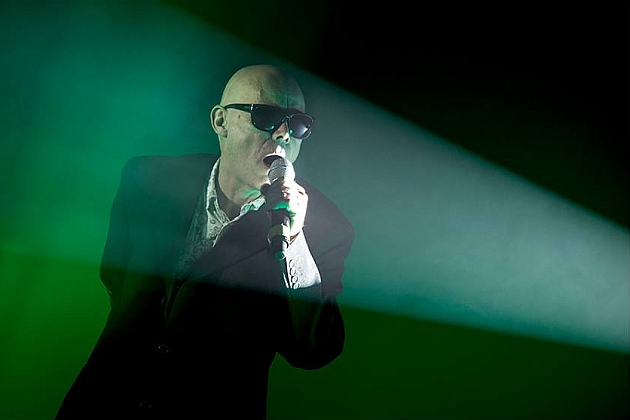 Not only the audience, but also the organizers were totally satisfied with the day. And so they already announced, that there will be a Sinner's Day in 2017. And the first band on the bill is the American avant-garde band THE RESIDENTS.
All Pictures by Daniela Vorndran (
http://www.vorndranphotography.com
/
http://www.facebook.com/blackcatnet
) except Sisters of Mercy by Xavier Marquis
See also (all categories):