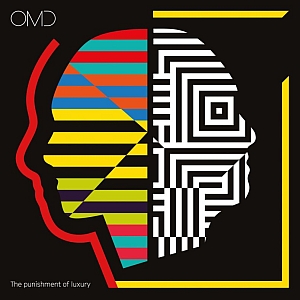 Artist: OMD
Title: The Punishment Of Luxury
Genre: Synth Pop / New Wave
Release Date: 1st September 2017
Label: RCA Deutschland / Sony Music
Album Review

Another 80's at the top of their art. Since their successful comeback of 2007 (already a decade ago), it's a remarkable 4th act of their career that Andy McCluskey and Paul Humphreys are managing. This 13th album is certainly the most experimental of their comeback trilogy (2010's 'History of Modern', 2013's 'English Electric') and can easily be compared to their commercial suicide of 1983, 'Dazzle Ships'.
Is this one another attempt? Far from it, because this time, experimentation and pop melodies blend into a perfect cocktail. The influence of KRAFTWERK is all over the place, but all wrapped in some pure OMD's melodies and orchestrations ('Isotype', 'The Punishment of Luxury'). Some splendid vocal performance by Andy ('As We Open, So We Close', 'The View from Here'). We even have a new splendid Paul song, 'What Have We Done', that reminds a lot of his side project, ONETWO. The most loyal fans will notice that 'Kiss kiss kiss Bang Bang bang' is a rendition of 1996's 'Boy from the Chemist', that was a pre-1990 song composed by both Paul and Andy.
Was it the original version of it? And as always, a surprising track that goes on unusual territories, this time being the weird 'Robot Man' or the almost JEAN-MICHEL JARRE alike 'Art Eats Art'. As conclusion, this is a truly innovative album, a time travel through electronic music, very retro futuristic, but most of all, a collection of superb pop songs and very intelligent lyrics.
Tracklist

01. The punishment of luxury
02. Isotype
03. Robot man
04. What have we done
05. Precision & decay
06. As we open, so we close
07. Art eats art
08. Kiss kiss kiss bang bang bang
09. One more time
10. La mitrailleuse
11. Ghost star
12. The view from here
Line-up

Andy McCluskey - Vocals, E-bass
Paul Humphreys - Keyboard, vocals
Martin Cooper - Keyboard, saxophone
Stuart Kershaw - Drums
Website

http://www.omd.uk.com / https://www.facebook.com/omdofficial
Cover Picture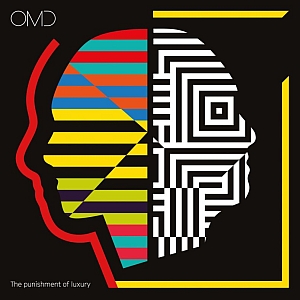 Rating

Music: 10
Sound: 10
Total: 10 / 10
See also (all categories):