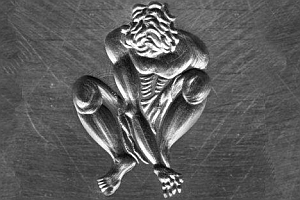 Leipzig, Germany
26th to 29th May 2023
30th Wave-Gotik-Treffen with Gitane Demone, Goethes Erben, Harpiye, Sieben, Undertheskin, Shireen, Diary of Dreams, Traitrs, Ploho, Empathy Test, Piston Damp, Lord of the Lost, Bragolin, The Mission, Bootblacks, Kælan Mikla, Skeletal Family, Unzucht and many more

We are approaching a very special anniversary - the 30th edition of Wave Gotik Treffen will be celebrated in May 2023! There is no other event that can be compared to the Wave Gotik Treffen. Probably anyone could imagine how this event would turn out black in 1992 when about 2,000 people met in Leipzig to celebrate the Dark Wave and Goth music and lifestyle and get to know others with similar way of life. After two years of cancelled events due to the pandemic in 2020 and 2021, WGT returned last year with the 29th edition in full power. After its comeback, we are excited for the 30-year celebration from 26th to 29th May 2023.
The Wave Gotik Treffen is not just a festival, and so it is not called a festival, but a very special gathering and with its uncountable number of events and activities it is one of a kind. Though concerts make up the main part of it, there are a lot of other events to be discovered: the huge Victorian Picnic that traditionally opens the festival on Friday afternoon with all the visitors who dress up in breathtakingly beautiful historical and creative outfits. Seeing the city of Leipzig being conquered by visitors in all of their diversity is a fantastic experience. As there are many different events at the same time all over the historical city of Leipzig there are also almost no "main events". Besides concerts and meet-ups, the program offers wine tastings theatre, classic concerts, authors' readings, cinematic performances, creative workshops and much more. A children's day care program makes it even for parents possible to enjoy an industrial concert while their children are taken care of by professionals and can play with other children.
Over 50 venues offer a program that makes it for literally everyone possible to find something to enjoy. Visitors from all over the world of all genders and ages are coming ones a year to Leipzig during Pentecost to celebrate all shades of dark music and lifestyle culture that can be very colourful as well. One of the most special things about Wave Gotik Treffen is probably that it does not just take place in a limited area, but all over the city and so it feels like having entered a fantasy world while even being in the city centre and strolling around.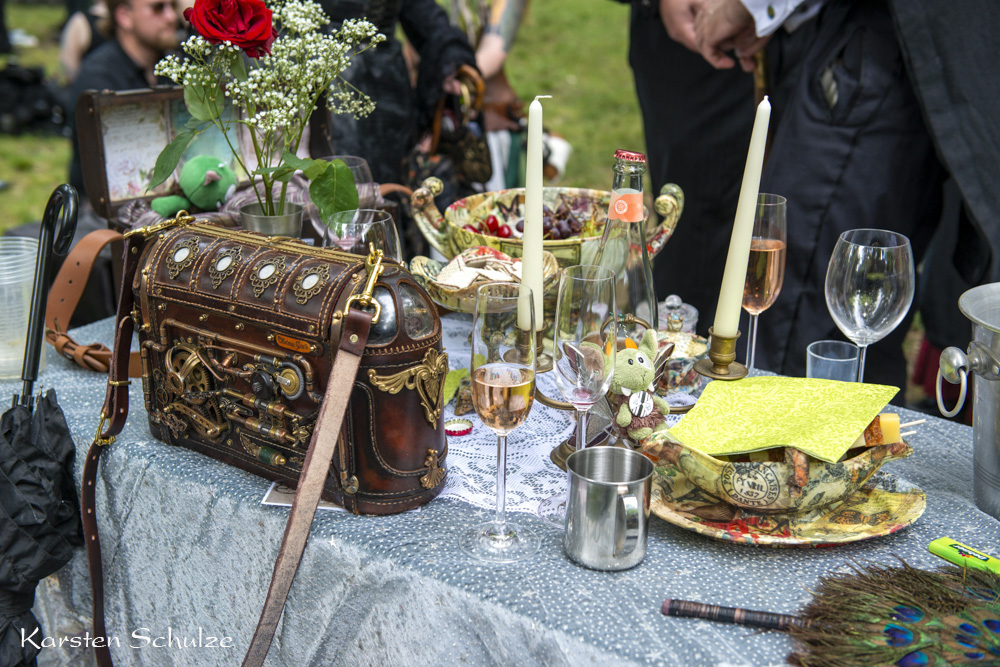 While for those who would like to stay in a hotel, it is recommended to hurry up as some hotels are fully booked months before Pentecost, those who decide to stay at the camping ground get not just the short ways to the main venue AGRA with the biggest concert hall and a shopping hall, but also the AGRA party hall 4.2 is just next to it as well as the Pagan Village (Heidnisches Dorf) and last but not least the full festival atmosphere. For being able to use and enter the camping ground you need to buy the "Obsorge Ticket" in addition to the festival pass. Also, if you want to use the parking ground next to the AGRA an extra parking ticket, so-called "Park Vignette" is needed. For more information check the info and links below.
Bands

Currently there are 210 artists confirmed (per 24th May 2023):
1919 (UK) - A Place To Bury Strangers (USA) - Absolute Body Control (B) - Adam Tristar (NL/USA) - Aeon Sable (D) - Antipole (N) - Antlers Mulm (D) - Apokalypse Orchestra (S) - Apoptose + Fanfarenzug Leipzig (D) - Ash Code (I) - Assemblage 23 (USA) - Attrition (UK) - Auger (UK) - Axel Thielmann (D) - Baical (D) - Ben Haim Trio (IL) - Betterov (D) - BFG (UK) - Blackbriar (NL) - Blind Delon (F) - Bloody, Dead & Sexy (D) - Bootblacks (USA) - Bragolin (NL) - Buzz Kull (AUS) exclusive europe show 2023 - Capella Fidicinia (D) - Cat Rapes Dog (S) - Cattac (D) - Chameleons (UK) - Chor und Orchester der Musikalischen Komödie (D) - Christian von Aster (D) - Claudia Gräf (D) - Cold Cave (USA) - Corpus Delicti (F) - Covenant (S) - Cult Of Youth (USA) - Dance My Darling (RUS) - Darkwood (D) - Das Ich (D) - David Leubner (D) - De/Vision (D) - Deine Lakaien (D) Dark Star Anniversary Concert - Der Fluch (D) - Der Tod (Death Comedy) (D) - Diary Of Dreams (D) - Die Andere Seite (D) - Die Selektion (D) - Disillusion (D) - Donner & Doria (D) - Dornenreich (A) Acoustic concert - Dr. Mark Benecke (D) - Dragol (D) - Edwin Rosen (D) - Eisfabrik (D) - Eisregen (D) - Ekkehard Fellner (D) - Elvenking (I) - Empathy Test (UK) - Epadun (CZ) - Erk Aicrag (MEX) - Ernie Fleetenkieker (D) - Estampie (D) - FabrikC (D) - Faun (D) - Fiasko Leitmotiv (I) - Fire + Ice (UK) - Florentine Joop (D) - For All The Emptiness (CDN) Europe premiere - Forced To Mode (D) - Forever Grey (USA) - Frank The Baptist (USA) - Front 242 (B) - Frontline Assembly (CDN) - General Dynamics (UK/CDN) Livepremiere - Gewalt (D) - Ghosting (D) exclusive reunion show - Goethes Erben (D) - Gossenpoeten (D) - Grausame Töchter (D) - Grey Gallows(GR) - Harpyie (D) - Harry Yeff – Reeps100 (UK) - Harsh Symmetry (USA) Europe premiere - Hekate (D) plays "Sonnentanz" - Heldmaschine (D) - Her Abscence Fill The World (D/TR) - Hocico (MEX) - Holger Much (D) - Hubertus Schmidt (D) - Iamnoone (I) - Ice XVIII (D) - Ikon (AUS) - Ivo Nitschke (D) - J:Dead (D) - Jäger 90 (D) - Je T'aime (F) - Jürgen Meier (D) - Kaelte (D) - Katharina Nuttall (S) - Kiew (D) - Koenix (CH) - Kreign (USA) Europe premiere - Kælan Mikla (IS) - La Frontera Victoriana (D) - Lebanon Hanover (D/UK) - Left For Pleasure (D) - Left Hand Black (DK) - Leipziger Ballett (D) - Leæther Strip (DK) - Lisa Eckhart (A) - Lisanne Surborg (D) - Loell Duinn (HR) - Lord Of The Lost (D) - Lucas Lanthier (USA) - Lukas Dreyer (D) - Machinista (S) - Man In Motion (MEX) - Manntra (HR) - Markus Heitz (D) - Michael Schönheit (D) - Midgards Boten (D) - Milliken Chamber (USA) - Minuit Machine (F) - Miriam Haltmeier (D) - Mono No Aware (D) - Monolith (B) - Morgenstern (D) - Mosaic (D) - Nachtmahr (A) - Nachtwindheim (D) - Neuroklast (D) Livepremiere - Nikolas Schreck (USA) - Noelia Sarris Gothic Piano (ARG) - Oberer Totpunkt (D) - Oswald Henke (D) - Pahl! (D) - Parade Ground (B) - Paradox Obscur (GR) - Patenbrigade: Wolff (D) - Perchta (A) exclusive Germanyshow 2023 - Philipp Hülsenbeck (D) - Piston Damp (N/DK) - Ploho (RUS) - Poison Point (F) - Qntal (D) - Ragnarök Nordic & Viking Folk (I) - Rauhbein (D) - Rein (S) - Remember Twilight (D) - Rosa Crux (F) - Rosegarden Funeral Party (USA) - Rotting Christ (GR) - Samuel Waffler (D) - Sardh (D) - Scherbentanz (D) - Sebastian Fitzek (D) - Shaârghot (F) - Shireen (NL) - Sieben (UK) - Skálmöld (IS) - Skeletal Family (UK) - So Long Until The Seance (NI/UK) - Solitary Experiments (D) - Soman (D) - Starlights Live - Die Kirchen-Orgel-Show (D) - Steintor Herrenchor (D) - Stimmgewalt (D) - Stranger & Lovers (MEX) Europe premiere - Strobo.Lolita (D) - Suicide Commando (B) - Sündenklang (D) - Super Besse (BY) - Synthattack (D) - Tales Of Nebelheym (D) - Talk To Her (I) - tAngerinecAt (UK) - Teknovore (GR) - Temmis (D) - Tension Control (D) - Test Dept. (UK) - The Arch (B) - The KVB (UK) - The March Violets (UK) - The Mission (UK) - The Other (D) - TheaterPACK (D) - Thilo Farr (D) - This Eternal Decay (I) - Thyrfing (S) - Tilo Augsten (D) - Toal (D) - Traitrs (CDN) - Tristan Brusch (D) - Ultra Sunn (B) - Undertheskin (PL) - Untoten (D) - Unzucht (D) - Utmarken (S) - V2A (UK) - Versus Goliath (D) - Vision Video (USA) Germany premiere - Vlure (UK) - Vogelfrey (D) - Vortex (D) presents "Häxan" - Wingtips (USA) - Wolfenmond (D) - XIV Dark Centuries (D) - Zanias (AUS) - Zoviet France (UK) - Zwischenlichten (D) - Zynic (D) Livepremiere
For more information on the confirmed artists, there is a list of their official webpages here: https://www.wave-gotik-treffen.de/bands.php. On the WGT website, a newsletter quickly informs you about the latest program updates.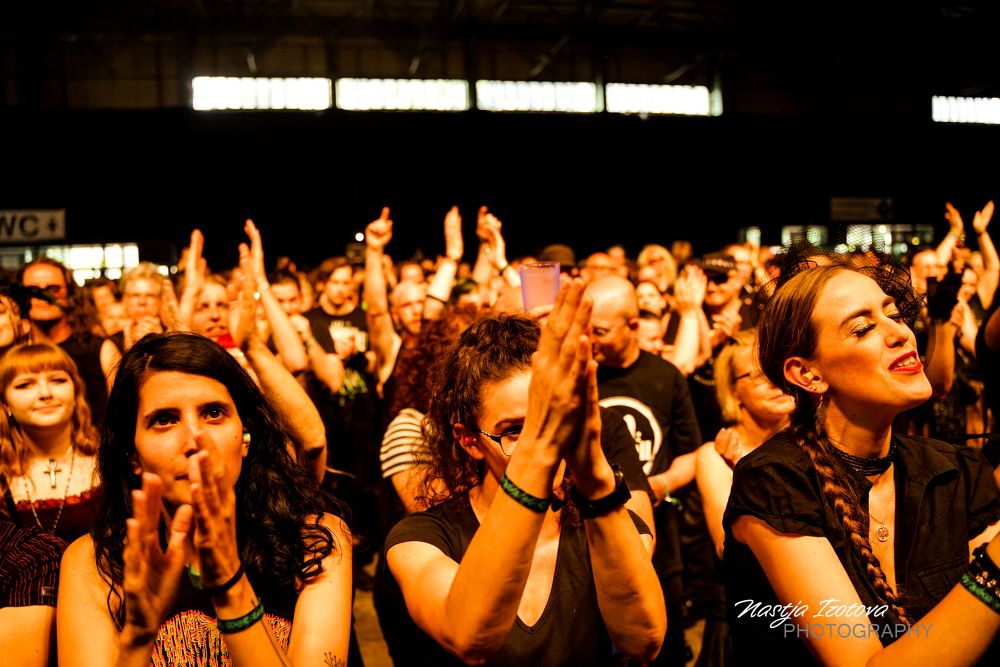 Tickets

Event Ticket

4-days tickets for all events during the 30th Wave Gotik Treffen 2023 is available for 170 EUR in pre-sale (incl. pre-sale charges, plus 8 EUR shipping cost).
Parking Vignette

In order to use the parking places on the Treffen Area, a parking vignette for 15 EUR (incl. pre-sale charges) for the whole time of the festival is necessary. Important! Without a vignette you're not allowed to park at the area.
Camping

Possible with "Obsorge Ticket", limited up to 9,999 tickets for 30 EUR (includes advance sale charges). The ticket contains camping at the Treffen-Campground (agra-fairground). Important! Without an Obsorge Ticket, the entering and the use of the camping grounds is not possible. The Obsorge ticket is only valid in combination with an event ticket and must be bought for each person separately.
You can order your tickets here

http://www.wave-gotik-treffen.de/karten.php (Germany)
http://www.wave-gotik-treffen.de/english/karten.php (foreign countries)
Official WGT program book "Pfingstbote"

The book will be available (price t.b.a.) both at the box offices and the central WGT merchandise stall at the Agra market hall.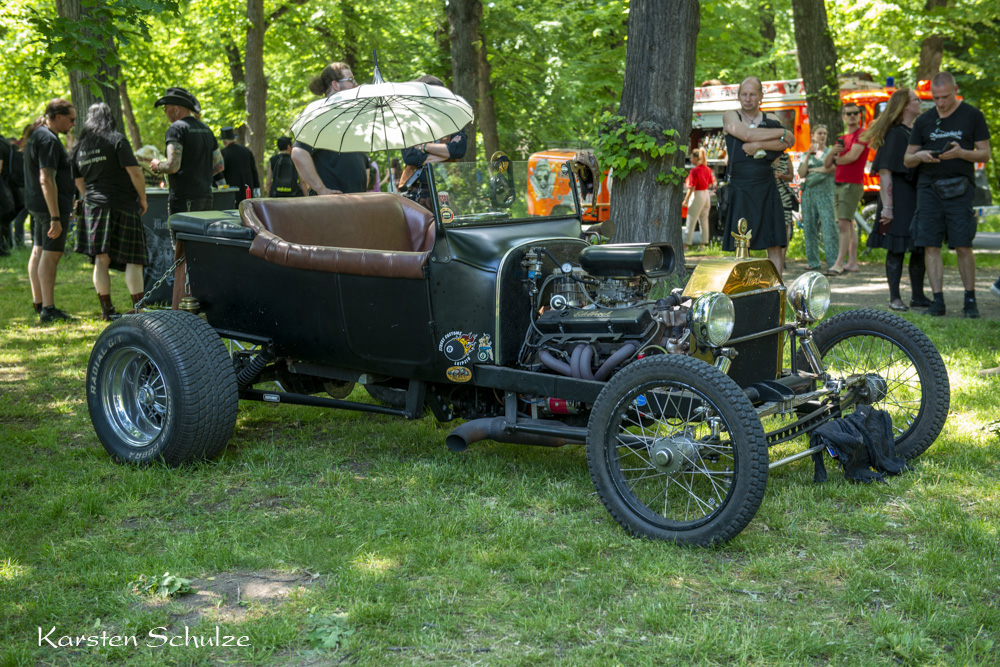 Additional festival information

Further information will follow soon and are always available at https://www.wave-gotik-treffen.de/info/info.php
WGT on Facebook: https://www.facebook.com/WaveGotikTreffen
Event on Facebook: https://www.facebook.com/events/407149434634469
Location

Leipzig, eastern Germany (at about 50 venues, spread all over the city); camping site and main venue at the edge of town at the "Agra-Messepark" Markkleeberg; for information on the city you may check http://en.wikipedia.org/wiki/Leipzig or the official city website http://www.leipzig.de/int/en; overview of where events will take place: http://www.wave-gotik-treffen.de/english/info/orte.php.
Music styles

All kinds of dark music: Gothic, EBM, Industrial, Ambient, Neofolk, Synth Pop, Goth Metal etc.
Expected number of visitors

About 20,000
Info line

0049-341-2120862 / Email:
This email address is being protected from spambots. You need JavaScript enabled to view it.
WGT-app

The useful and free (unofficial) app WGT-Guide can be downloaded in the app stores of Google Play, iTunes or Amazon.
"Low emission zone" in Leipzig

Since March 2011 about 60 percent of the urban area of Leipzig has been declared a "low emission zone" to protect the environment from air pollution. Therefore, within this zone only vehicles which have an official green sticker placed on the front windscreen are allowed. To obtain such a sticker, the vehicle must meet certain standards (i.e. age, type of fuel, diesel particulate filter etc.). This regulation is also valid for foreigners who travel to Leipzig by car. If you cannot show a valid sticker during a traffic check, you will have to pay a fine of 80 euros. The stickers are available for about 5 euros at most car repair shops in Germany or via internet, e.g. the website of TÜV-Nord (6 euros): https://www.tuev-nord.de/en/private/traffic/car-motorcycle-caravan/emissions-sticker/order/. ATTENTION: The agra-area with parking lot and camping site can be reached via A38 / B2 without having to enter the "low emission zone"! That means it is possible for visitors to park their vehicle at the agra-parking lot (you will need a WGT parking ticket in this case, which can also be obtained on location) and reach all other locations by public transport. Please use the following links to find more information: https://www.tuev-nord.de/de/privatkunden/verkehr/auto-motorrad-caravan/umweltplakette / http://www.leipzig.de/umwelt-und-verkehr/luft-und-laerm/umweltzone / www.lowemissionzones.eu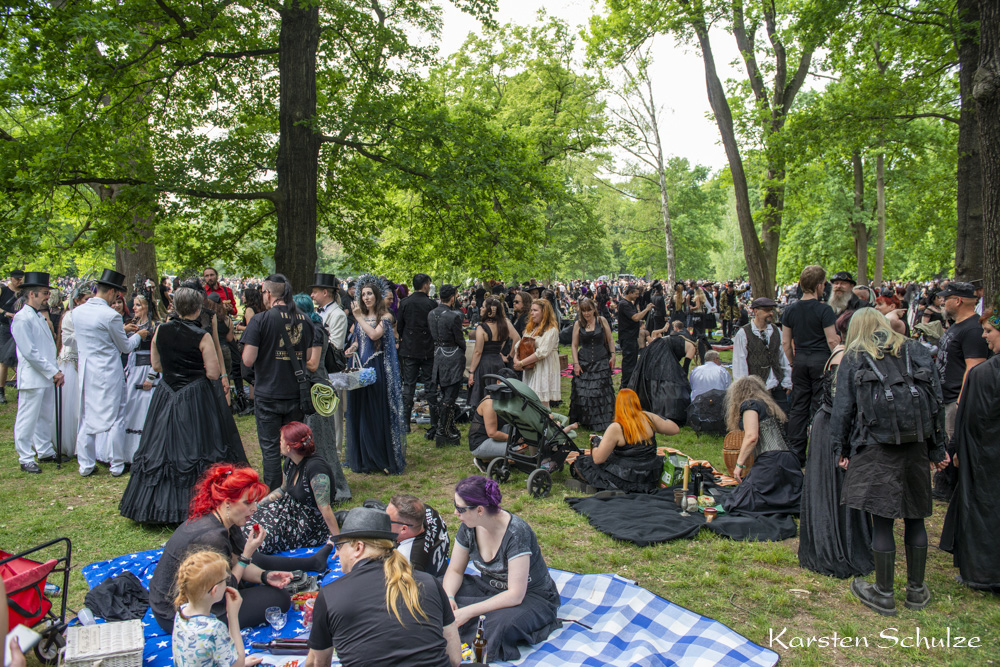 See also (all categories):