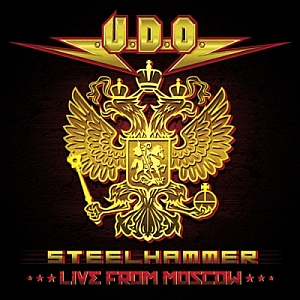 Artist: U.D.O.
Title: Steelhammer - Live From Moscow
Genre: Heavy Metal
Release Date: 23rd May 2014
Label: AFM Records
Review Flash

13 years after the 'Live From Russia' album comes another live recording from the general in mother Russia. The album is recorded in Arena Hall Moscow during the Steelhammer tour and the strange fact is that it contains only one ACCEPT song. The sound of the album is very close to a studio recording and his means that we are losing the live feeling. Also the sound of the crowd is very low in the mix and this makes the album even more studio. The band plays all the songs perfect and the general's voice is in high level.
Conclusion: A live album only for die hard U.D.O. fans!
Rating: 6.5 / 10