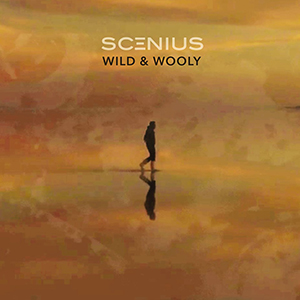 Artist: Scenius
Title: Wild and Wooly
Genre: Electro Pop
Release Date: 3rd April 2020
Label: Self-released
Single Review

SCENIUS draws inspiration from the early electro-pop outfits. Their debut single displayed a minimalist and bouncy Synth Pop, blending vintage Darkwave and Post Punk elements with a modern approach. Whilst confirming this direction, this second single definitely adds darker and more intense shades to the duo's music without giving up on its catchy, Pop dimension.
After hearing their first single, 'Glass Rain', I was hit by the honesty of their sound, minimalistic, relatively bouncy, very catchy but with a rare ability to reach inside you. Well, this single, reaches inside you, much the same, oh yes. This time it reaches inside you but sucks out every ounce of happiness you may have left in your seemingly worthless existence. It is completely essential listening for anybody with a leaning towards extreme melancholy, I loved it. It's a rare ability. An ability to give you pleasure from tearing yourself away from any lingering joy or laughter left in your life. For that three and a half minutes you belong to SCENIUS, you will feel sorrow, you will feel sadness. But you will want to repeat it, you'll need to repeat it.
It's been a long time since a band has come along in my listening life that has moved me like SCENIUS. It's not just the use of the analogue synths, I initially thought my fascination with their sound was my love for vintage electronics. The more I listen the more I know this is an emotional path that I have started, with music playing along - imagine a lonely, lonely hike on the moors, it's a long walk, you occasional see and experience things that excite you, move you, but the walk is full of sorrow. You know the walk is necessary - but where is it taking me? As the first album looms, after the next single, I am genuinely enthralled.
Line-up

Steve Whitfield - Synthesizers, electronics and production
Fabrice Nau - Vocals
Website

https://www.facebook.com/sceniusband/
Cover Picture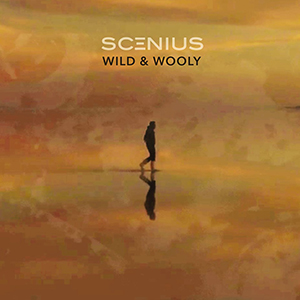 Rating

Music: 9
Sound: 9
Total: 9 / 10