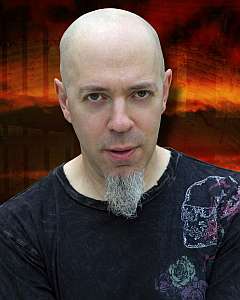 Time flew very quickly and finally July 14th came. For many Ukrainian fans of DREAM THEATER, this day was outlined in their calendars in bold red. That morning I was very nervous… Fist time for quite a long time I was really nervous before the interview and did not know what to expect. Having asked my manager to leave earlier, I was in time near the Palace of Sport, where, despite the early time, I could see a lot of fans. Only four media representatives were given the opportunity to interview the band and luckily I was one of them.


Till the last minute I did not know who I was going to interview and I was extremely happy when it appeared to be Jordan Rudess, virtuoso keyboard player of DREAM THEATER. All four media representatives were asked to proceed to the backstage; everyone had a separate room for the interview. Within 5 minutes Jordan showed up. My first impression of Jordan: insanely charming and nice person. And a firm handshake only strengthened my sympathy for him. We had limited time for the interview so I decided to start right away.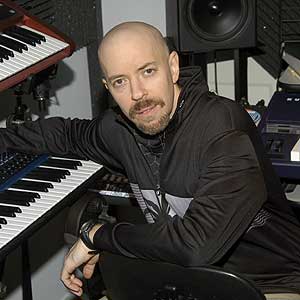 Reflections of Darkness (RoD): This is your first visit to Ukraine. What are your expectations from this concert? Will this concert have more old or new compositions?
Jordan Rudess (Jordan): Well, we are really happy to be here, and, as you mentioned, we have never been here before. We enjoy visiting new places, especially such big cities like Kiev. I did not explore much on the cities that we are going to visit during this tour. So, I really have no idea what to expect. Of course, Kiev is very big and impressive city. We met some of our fans on the streets and it was great. As for what we have prepared. We worked hard to come up with the set list that now includes songs from different albums, which are very well balanced. It will be a fun for us to play this list. We went through all our albums and selected the songs we all feel very good about. So we think the audience will enjoy the songs that we will play.

RoD: I hope so.
Jordan: Oh yes, we too.

RoD: As far as I know you will not have a support band today. Was it your request?
Jordan: No, it was not. Is this unusual?

RoD: Typically we almost always have support bands on the concerts. But I think organizers just could not find anyone of your level.
Jordan: We will be playing of about 2 hours; I think it is long enough for the concert.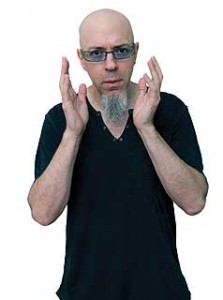 RoD: And now I would like to ask some questions about your new album. The first sign was the composition 'On The Backs Of Angels'. Why this song? Is this because it is the first in a set list of the new album or there are other reasons?
Jordan: Because it was really interesting time for DREAM THEATER. We have lost our drummer and all eyes were on us waiting for what we were going to do next. This album contains different music. Some songs are very quiet and peaceful, some crazy, but there are also melodious and tranquil, and some are more similar in sound to DREAM THEATER, as it was in the past. We selected the 'On The Backs Of Angels' because we all like it. We feel it as something that is very comfortable for people who know our band and music for many years. When people listen to it some could say: "Yeah, right, this is DREAM THEATER that I truly love". Currently our fans are concerned about where we are moving and whether it will be good or bad. And we think this song is the right choice. By singing it we would like to say: "Look, we move on, and that is the way you will like". That was the reason why we selected 'On The Backs Of Angels'.

RoD: Correct, I know a lot of your fans who are looking forward to the new album, but at the same time they are a bit scary of what it will be.
Jordan: That is right. This is the reason why we selected this song. And as far as I could see the reaction is very positive. It is very important for us to know what people think. But I hope they will like it.

RoD: Your new album is called 'A Dramatic Turn Of Events'. Why is the title so dark and sad? All events in our life have its dramatic side, but we try not to stress on this.
Jordan: Actually the album's title is a reflection of its lyrical content. All songs are about big changes, about changes in mind, soul, about some religious changes, about changes brought to us by war or revolution. That's why the title is what it is. Of course, lyrics is accompanied with a good and high quality sound. But up to now people saw only the album's title, they do not know the songs and many people say "Oh, that is because they have lost their drummer". But we do not thrust our opinion on this. Everyone is free to decide how to perceive.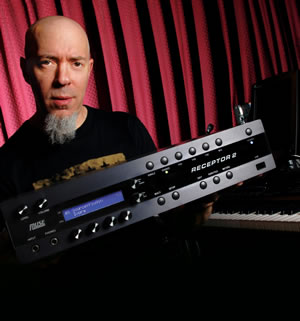 RoD: Since around 1999, with every new album release you change the design of the official web site. Is this true or just a coincidence? Do we have to expect changes in September? Does this tradition still remain?
Jordan: Good catch, but frankly speaking I have never paid attention to this. We do plan to change the design of the official web site with the release of our new album. We would like to make it more modern by using all available tools including social networks, etc. Now it is important.

RoD: In 1989 Brus Dikkinson, the vocalist of IRON MAIDEN, ran into the studio with the exclamation "We have to play like them!" In his hands he was holding the first album of DREAM THEATER 'When Dream and Day Unite'. How do you think is there any young band that could impress you so much?
Jordan: Frankly speaking - no. There are some bands that I like, but they are not very famous.

RoD: Thank you very much for the interview. I hope your fans will not disappoint you.

Ahead there was a remaining and perhaps the most important part - the performance of DREAM THEATER. To be honest when I came into the hall I was shocked because by the time the concert should have started the hall was half empty. My only hope was that people, who got used that concerts never start in time, were drinking outside, as it was forbidden to take drinks into the hall. The concert was delayed by 40 minutes, but when the performance started people started to come into the hall and it was a relief. The space in front of the stage and the surrounding sectors were overcrowded. Someone was even waving the poster of DREAM THEATER with their emblem.

The main impression that left after the concert was 100% of quality and professionalism made with love and soul. The show of DREAM THEATER is not only a high quality sound, but also a show for fans of the masters of musical genre. Thus, on the display that was hanging above the stage we could see fluttering fingers of John Myung and John Petrucci when they were performing solo or just playing a song. For me it was a pleasure to watch Jordan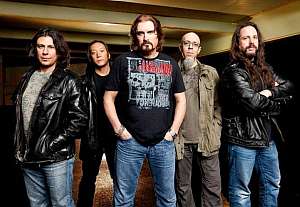 playing. The vocal of James LaBrie struck through not letting me to forget why DREAM THEATER can never be confused with any other band. From time to time James left the stage giving the audience the opportunity to enjoy musical fragments played by his colleagues. In one of such moments we managed to see the 5 min solo from Mike Mangini - a new drummer of the band, who was the first time with the band in the tour. To say that I was excited - is to say nothing.

Drum section was always my favourite. In my opinion any musician in the band can make mistakes but not a drummer, because that is what I hear immediately. I found Mike's performance perfect. The band was given a warm welcome and of course they were asked to play an encore. The band performed of about 2 hours as promised. They played around 15 songs. We are now expecting the official release of the new album which is scheduled for September 12th (9th in Germany), 2011. And I hope that we do not have to wait for another 26 years to see this band in our country again.

Setlist of the concert
01. Dream Is Collapsing (Hans Zimmer song)
02. Under a Glass Moon
03. These Walls
04. Forsaken
05. Endless Sacrifice
06. Mangini Drum Solo
07. The Ytse Jam
08. Peruvian Skies
09. The Great Debate
10. On the Backs of Angels
11. Caught In A Web
12. Through My Words
13. Fatal Tragedy
14. The Count of Tuscany
---
15. Metropolis Pt. 1: The Miracle and the Sleeper

Special thanks to concert agency Melnitsa International (http://melnitsa.org/) for making this interview and concert in Kiev possible.

Written by Daria Szegeda (Ukrainian Gothic Portal www.gothic.com.ua)
The Russian version of the article is available at http://www.gothic.com.ua/Interviews/1552.html