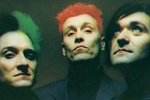 "Die Ärzte" are a band from Berlin/ Germany who´s music style lays somewhere between punk-rock and pop. They see themselves as a parody onto the pop world and call themselves "The best band of the world". Since more than 20 years millions of fans are crazy about that band.
Biography

(As published on
http://www.bademeister.com
)
Die Ärzte Biography 2004
1982: The Berlin based punk band Soilent Grün turns into Die Ärzte: Farin Urlaub (guit.), Bela B. (drums) und Sahnie (bass).
1983: Berlin Indie-label Vielklang to put out the first Die Ärzte releases
1984: The Band wins the local music competition and starts a huge series of live-gigs, signs a deal with CBS and releases their debut »Debil«.
1986: Bassist Sahnie to quit the band, being replaced by The Incredible Hagen.
1987: Die Ärzte to become the most-censored band of the Western world: 3 songs, 2 albums, a concert poster and coinciding ticket are being labelled as youth-threatening items.
1988: At the end of a ground-breaking 3-months-long tour being topped by a legendary show on the island of Sylt, the band decides to call it a day. The resulting triple Live-album enters number one of the German sales charts.

1993: The German music trade-magazine Musikmarkt prints the following sensational advertisement: »Die Ärzte (Best Band in the World) looking for record company.« The label Metronome gets the deal and releases »Die Bestie in Menschengestalt«. The bass is now played by Rodrigo Gonzalez, who used to be in the German trio The Rainbirds and also shared a project with Bela called Depp Jones.
1994: Extensive touring which includes 5 sold out nights in a row at Hamburgs legendary Club Docks
1996: The rhythm groups dream come true: Die Ärzte get to support the KISS reunion tour as their Special Guest. At the famous Rock am Ring Festival they´re playing in front of 100.000 people.
1998: Die Ärzte are founding their own record company »Hot Action Records«. The 14th album is called »13« and the first single breaks all sales records. The matching music clip features original Tomb Raider´s Lara Croft.

2000: The new album »Runter mit den Spendierhosen, Unsichtbarer!« to be released in a fluffy, polar-blue plush bag. The following tour attracts about 300.000 fans to go see their 3-hours-shows in venues all over Germany, Austria and Switzerland. Their DVD »Killer«, by accident, wins an Innovation award.
2001: The official band bio, as big and as heavy as a tombstone, hits the bookstores and finds itself on no. 13 of the book charts published on a weekly basis by Der Spiegel. Die Ärzte are embarking for a reading tour, taking place in movie theatres in G/S/A.

2002: By MTV-invitation Die Ärzte are recording a six–hour-long unplugged session in a Hamburg High School assembly hall, featuring the entire school orchestra and choir.
2003: The 29th of September has seen the release of the double album »Geräusch«. Ticket sales for the December-tour have been increasing throughout the summer to being absolutely sold-out.
2004: After a # 1 Album, a # 1 first single »Unrockbar« and two top 15 singles (»Dinge von denen« and »Nichts in der Welt«) Die Ärzte are currently playing an extensive Tour through sold out Arenas and Stadiums all over Germany, Austria, Switzerland and even Italy. The release of the fourth single »Deine Schuld« is scheduled for July 12th and the first Live double DVD release »Die Ärzte im Konzert - Die Band, die sie Pferd nannten« is expected for the 23rd of August.



Line-up

Bela B.
Farin Urlaub
Rod Gonzalez
Photos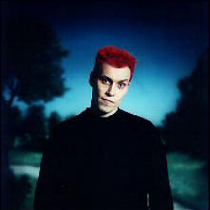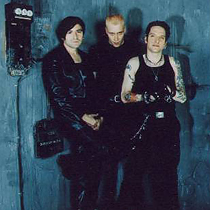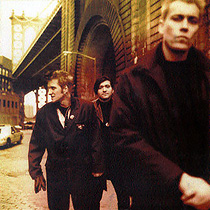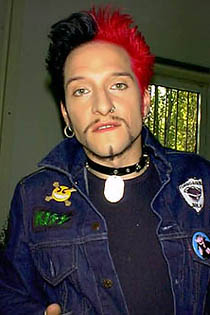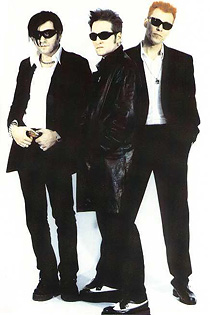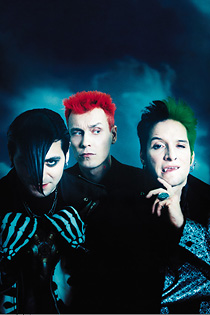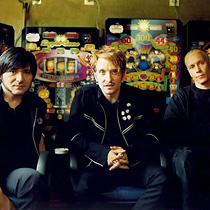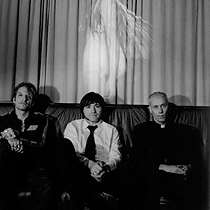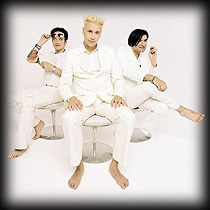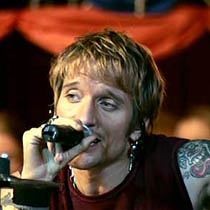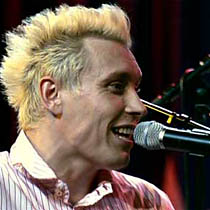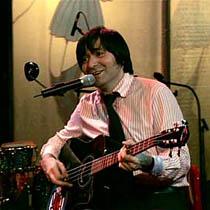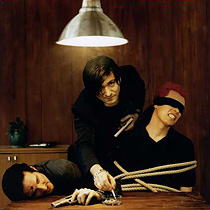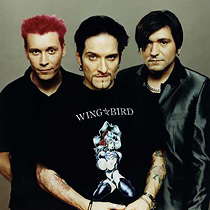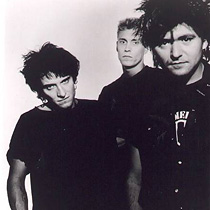 Please remember that the pics might be protected by copyright!
Discography

Albums

1984 Uns geht's prima... 12"
1984 Debil 12" / MC / CD
1985 Im Schatten der Ärzte 12" / MC / CD
1986 Die Ärzte 12" / MC / CD
1987 Ist das alles? (13 Höhepunkte mit den Ärzten) 12" / MC / CD
1987 Ärzte Ab 18 10" / MC / CD
1988 Das ist nicht die ganze Wahrheit 12" / MC / CD
1988 Live - Nach uns die Sintflut 3x12" / 2xMC / 2xCD
1989 Die Ärzte früher!/Der Ausverkauf geht weiter! 12" / MC / CD
1993 Die Bestie in Menschengestalt 2x12" / MC / CD
1994 Das Beste von kurz nach früher bis jetze 2xMC / 2xCD
1995 Planet Punk 2x10" / MC / CD
1996 Le Frisur 12" / MC / CD
1998 13 2x10" / MC / CD
1999 Wir wollen nur Deine Seele 6x10" / 2xCD
2000 Satanische Pferde - CD
2000 Runter mit den Spendierhosen, Unsichtbarer! 2x12" / CD
2001 5, 6, 7, 8 - Bullenstaat! CD
2002 Die Ärzte (Japan Edition) CD
2002 Unplugged - Rock'n'Roll Realschule 2x12" / CD
2003 Geräusch 2x12" / 2xCD
Singles

1984 Zu schön, um wahr zu sein! 7"EP
1984 Paul 7"
1984 Zu spät 7" / 12"
1985 Original Ärztesoundtrack zum Film "Richy Guitar" 7"
1985 Wegen Dir 7" / 12"
1985 Du willst mich küssen 7" / 12"
1986 Für immer 7" / 12"
1986 Ist das alles? 7"
1987 Gehn wie ein Ägypter 7" / 12"
1987 2000 Mädchen 7" / 12"
1987 Radio brennt 7" / 12"
1987 Die Ärzte (Amiga Quartett) 7"
1988 Ich ess' Blumen 7"
1988 Westerland 7" / 10" Picture Disc / MCD / 12"
1988 Der Ritt auf dem Schmetterling (Instrumental) 7"/ MCD
1988 Zu spät... (live) 7" / 12" / MCD
1989 Teenager Liebe 7"
1989 Bitte, bitte 7" / 12" / MCD
1993 Schrei nach Liebe 7" / 2-Track-CD / 12" / MCD
1993 Mach die Augen zu 7" / 2-Track-CD / 12" / MCD
1994 Friedenspanzer 7" / 2-Track-CD / MCD
1994 Quark · Revolution '94 2-Track-CD / MCD
1995 1, 2, 3, 4 - Bullenstaat! 7"EP
1995 Ein Song namens Schunder 7"EP / MCD
1995 Hurra 7"EP / MCD
1996 3-Tage-Bart 7"EP / MCD
1996 Mein Baby war beim Frisör 10" / MCD
1997 Rockgiganten vs. Strassenköter 7"EP / MCD
1998 Ein Schwein namens Männer 7"EP / MCD
1998 Goldenes Handwerk 7"EP / MCD
1998 1/2 Lovesong 7"EP / MCD / MCD (Limited Edition)
1999 Rebell 7"EP / MCD
1999 Die Schönen und das Biest: Elke (live) 7"EP / MCD
2000 Wie es geht 7" Picture Disc / MCD
2000 Manchmal haben Frauen... 7"EP / MCD
2001 Yoko Ono 7"EP / MCD
2001 Rock'n'Roll-Übermensch MCD
2002 Komm zurück / Die Banane MCD
2003 Unrockbar 7"EP / MCD
2003 Dinge von denen 7"EP / MCD
2004 Nichts in der Welt 7"EP / MCD
2004 Deine Schuld 7"EP / MCD
2004 Die klügsten Männer der Welt 10" Picture Disc / 10" / MCD
Video & DVD

1989 Moskito-Songs & Teenager-Tragödien VHS
1989 Die beste Band der Welt - Teil 1 VHS
1989 Die beste Band der Welt - Teil 2 VHS
1996 Gefangen im Schattenreich von die ärzte VHS
1996 (Noch mehr) Gefangen im Schattenreich von die ärzte VHS
1996 Die Ärzte - Dortmund Westfalenhalle
1997 500 Tage Solo VHS
1999 KILLER - Alle Videos 1993 - 1999 VHS
2000 KILLER - Die beste DVD der Welt DVD
2002 Unplugged - Rock'n'Roll Realschule DVD
2003 Vollkommen Gefangen im Schattenreich von die ärzte DVD
2004 Die Band, die sie Pferd nannten 2xDVD Hot Action Records
Tourdates

Website

http://www.bademeister.com
Contact address
General info
-
Band members
Bela B. –
This email address is being protected from spambots. You need JavaScript enabled to view it.
Farin Urlaub -
This email address is being protected from spambots. You need JavaScript enabled to view it.
Rod Gonzalez -
This email address is being protected from spambots. You need JavaScript enabled to view it.
(Tour)management
SPW Axel Schulz
Postfach 610298
10924 Berlin
Germany
Website:
www.popmusik.de
Email:
This email address is being protected from spambots. You need JavaScript enabled to view it.
Booking:
KKT GmbH
Kikis Kleiner Tourneeservice
Neuer Kamp 30
20357 Hamburg
Telefon: 040/4313460
Telefax: 040/43253133
Website: http://
www.kktlive.com
Email:
This email address is being protected from spambots. You need JavaScript enabled to view it.
Record company

Hot Action Records GmbH
Postfach 610 298
10924 Berlin
Germany
Website:
www.popmusik.de
Email:
This email address is being protected from spambots. You need JavaScript enabled to view it.
Related articles
See also (all categories):