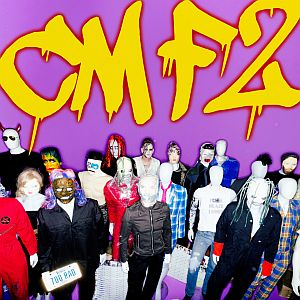 Artist: Corey Taylor
Title: CMF2
Genre: Rock
Release Date: 15th September 2023
Label: BMG
Album Review

COREY TAYLOR released his new album a few weeks ago. 'CMF2' once more proves how versatile Taylor is as a musician and a songwriter. Two mouth-watering singles were released previously.
'The Box' is an interesting track for an opener. Taylor plays the mandolin himself, and the instruments tunes are a sharp contrast to the rough vocals approach. 'Post Traumatic Blues' comes with what SLIPKNOT fans might expect from Taylor, growls, heavy soundscapes and some clear singing. Country anybody? Then 'Of Fresh Smoke' shows Taylor's inner Country guy to you. 'Beyond' comes with interesting guitar lines and vocals aspects but is more Rock prone than the previous tracks, while 'We Are The Rest' is one for the Punk Rock dance floor.
Time to catch your breath and relaxing while listening to 'Midnight' and the wonderful cello in the background. 'Sorry Me' is a wonderful deeply melancholic ballade and 'Punchline' kicks you out of any melancholy for sure. 'Some Day I'll Change Your Mind', as song Taylor wrote for his wife, comes with beautiful piano elements and if you like psychedelic Rock, then 'All I want is hate' gets you into the perfect mood. Taylor kicks you out with 'Dead Flies' that clearly aims at a rocking audience.
'CMF2' once more proves, that Taylor is a lot more than just the SLIPKNOT frontman. Behind the mask is a very versatile musicians, who loves to put all his influences into his songs.
Tracklist

01. The Box
02. Post Traumatic Blues
03. Talk Sick
04. Breath Of Fresh Smoke
05. Beyond
06. We Are The Rest
07. Midnight
08. Starmate
09. Sorry Me
10. Punchline
11. Someday I'll Change Your Mind
12. All I Want Is Hate
13. Dead Flies
Line-up

Corey Taylor - Vocals, Guitar, Keyboards
Christian Martucci - Guitar
Dustin Robert - Drums
Zach Throne - Guitar
Eliot Lorango - Bass
Website

https://coreytaylor.com/
Cover Picture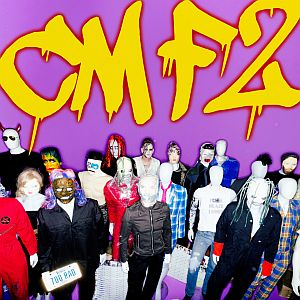 Rating

Music: 7
Sound:8
Total: 7.5 / 10
See also (all categories):