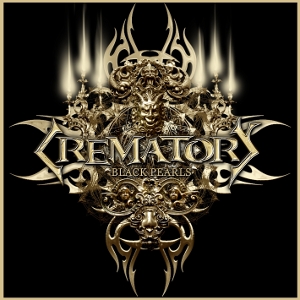 Title: Black Pearls
Artist: Crematory
Genre: Gothic Metal
Release Date: 26th November 2010
Label: Massacre Records/Soulfood
Album Review


This year turned out to be quite fertile for CREMATORY as the band not just produced a new album but releases the double-CD with the greatest hits in the light of the band's 20th anniversary. Actually, the formation doesn't need any introduction: Founded in 1992, they went through ups and downs, a breakup and a reunion. Even the line-up changes didn't disturb CREMATORY. Often that indicates stability and an excellent teamwork of the quintet.
The new release 'Black Pearls' offers a fine collection of the best, according to the band, songs and such gifts. So it's a thing to always please fans that get an opportunity to enjoy their favourite tracks and also to learn how the musicians themselves see their creative development. So here they are: 'Black Pearls' like 'Tears Of Time' and one chapter after another there appears the whole hard way: A slightly shy beginning gradually evolves into a peculiar definite sound where we can hear solid, heavy and at the same time inspiring melodies. The CDs feature armour-piercing, powerful songs and beautiful ballads with lyrics mostly in English however there are some pieces in German. Needless to waste time for a detailed review of every single track! All the compositions may be simply described as the best of CREMATORY. The bright and impressive 'Pearls', the succession of which is far from random, won't make a listener get bored.
In my opinion, the most interesting songs were reserved for the second CD on which you can find all hits from 'Illusions', 'Awake', 'Believe' and 'Revolution'. The well-known alternation of brutal and clean vocals, transparent, light passages and a firm wall of guitar riffs will be appreciated by the devoted fans. Besides, 'Black Pearls' may interest those who wanted to listen to the band but could not decide from which album to start.
Tracklist
CD1
01. Infinity - 4:53
02. Fly - 5:51
03. Tears of Time - 5:01
04. Höllenbrand - 3:33
05. Eyes of Suffering - 4:05
06. Left the Ground - 4:26
07. Sense of Time - 5:46
08. Greed - 4:47
09. Shadows of Mine - 5:16
10. Pray - 4:22
11. Ist es wahr - 5:58
12. Temple of Love - 4:46
13. Tick Tack - 4:00
14. The Fallen - 3:43
15. Kein Liebeslied - 4:06
16. Perils of Wind - 3:56
CD2
01. When Darkness Falls - 5:12
02. Deformity - 4:41
03. Kaltes Feuer - 4:11
04. For Love - 4:35
05. I Never Die - 5:52
06. In My Hands - 3:58
07. Open Your Eyes - 4:15
08. Caroline - 4:55
09. Ewigkeit - 4:20
10. Black Celebration - 4:57
11. The Holy One - 5:23
12. Endless - 4:24
13. Revolution - 3:27
14. My Way - 5:03
15. Hoffnungen - 4:08
16. Away - 4:41
Line-up


Felix - Vocals
Matthias - Guitars & Vocals
Harald - Bass
Katrin - Keyboards & Samples
Markus - Drums & Programmings
Website


http://www.crematory.de/
/
http://www.myspace.com/crematorymusic
Cover Picture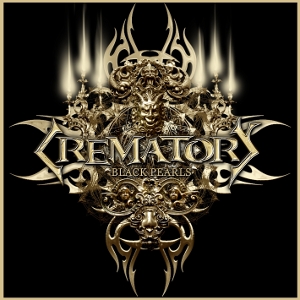 Rating


Music: 10
Sound: 10
Extras: -
Total: 10 / 10
{jos_sb_discuss:19}
See also (all categories):