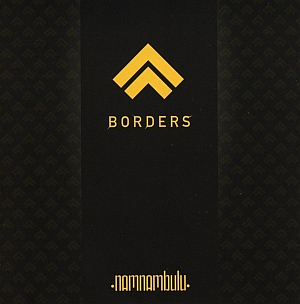 Artist: NamNamBulu
Album: Borders
Genre: Synth Pop / Electronic / Future Pop
Release Date: 10th March 2017
Label: Infacted Recordings
Album Review

Actually this Swiss/ German project started in 1988 with Henrik Iversen and Stefan Mächler at least as an idea where they put some instrumental pieces together and came up to this unusual name. The name was put together by the name of a magazine about the Vietnam War called "Nam", which Stefan read as he was interested in the history, and the engraving on Swiss beer glasses saying 3dl/BULU. Though the band produced a minidisc not much happened further until Vasi joined them in 2002. Stefan left the band one year later. The musician Vasi is also known by his projects
FROZEN PLASMA
,
REAPER
and now FUTURE LIED TO US.
NAMNAMBULU
performed successfully at several big festivals but also had world-wide shows. With this album, four studio albums, a compilation ( as CD or limited double vinyl version), An EP and four singles have been released.
I have to admit that from the first listening I was not really thrilled. The songs seemed to sound quite alike. But as always I give every album a chance, regarding the fact that the musicians put (hopefully) their hearts into their work, by listening to it several times. And indeed it grew on me with doing so. For real it is, except one song, a fine Synth Pop album crowned with the beautiful voice of Henrik. I would even go so far to assert that the quality of his voice joins the ranks of singers like
ALEXANDER VELJANOV
,
PETER HEPPNER
or SVEN FRIEDRICH. Apart from all other songs with lyrics in English there is one song in German language. This itself is not really the problem but this song is in my eyes just awful. The melody and the whistling reminds me of the bad mainstream songs of the
Neue Deutsche Welle
(New German Wave) in the eighties and the lyrics would also fit perfectly to this era.
It's a song to skip and ignore. But unfortunately it has an aftertaste of a bad earworm. It's a shame but it destroys the impression of an actually well- made album. Fortunately the next song soothes again. And from the melody, though more up-tempo here, and partly the way of the singing 'Return' could be almost a song of
DEINE LAKAIEN
. After all the rather danceable tracks the album finishes with a slow, solemn song. My favourite songs of this album are 'Last goodbye', 'One breath', 'Return', 'Ghost of you'. So if you like NAMNAMBULU or just solidly made Synth Pop music this album is certainly for you. But skip 'Damals'. The album is available as CD, download version or you can download each song. Streaming is also offered.
Tracklist

01. Idol
02. Mind
03. Last goodbye
04. Save
05. Damals
06. One breath
07. Return
08. Ghost
09. Sorry
10. Dystopia
11. Gone
Line-up

Henrik Iversen - Vocals, lyrics
Vasi Vallis - Keyboard, composing, arrangement, production
Website

http://www.namnambulu.com / https://www.facebook.com/namnambulu
Cover Picture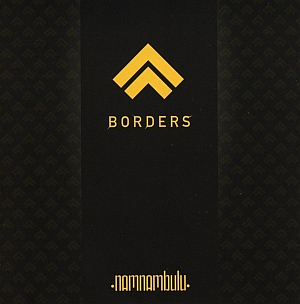 Rating

Music: 7
Sound: 10
Total: 8.5 / 10
See also (all categories):