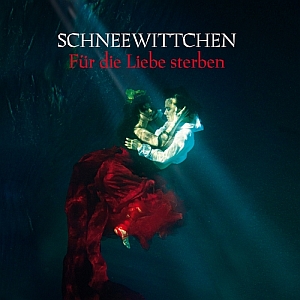 Artist: Schneewittchen
Title: Für die Liebe sterben
Genre: Rock / Chanson
Release Date: 8th May 2015
Label: Danse Macabre
Album Review

If Walt Disney would live and create in Germany, SCHNEEWITTCHEN would surely be the sound of the "Snow White". And otherwise, the sound of this band has pure German roots and it could be created nowhere else, as in Germany. So if you're curious how it would sound if JOACHIM WITT meets LACRIMOSA, 'Für die Liebe sterben' is the answer.
It seems like the term "chanson" in every country has its own definition. You can clearly differ French chanson from Russian and German. First of all it comes of course from the fact that chanson is normally sang in the native language. But also it has proper requirement for the vocal, songwriting and music in general. In German language there is also a great term "Schlager" which was initiated some when in the 20s, but here we're dealing rather with German pop from the 60s. Those songs have obscure thick atmosphere. A singer normally leads a listener into a deep night full of mysterious shadows and colourful fireflies – the world where the gloomy fairy-tales come from.
And this is exactly the impression which SCHNEEWITTCHEN makes with their eighth studio album 'Für die Liebe sterben' ('To die for love'). The German duo follows good old German Schlager traditions, without falling into too old fashion. To this they add a bit of darkness, also in German style – which you could find in the times of the dawn of the "dark scene". The modest arrangements are balanced by rich female vocals and fairy-tales-like lyrics. It is also important to notice that the album was created under the patronage of DAS ICH, who also featured one of the tracks. 'Für die Liebe sterben' should bring a lot of great memories and emotions to those who from time to time plays records of NINA HAGEN and JOACHIM WITT.
Tracklist

01. Wir Machen Musik
02. Stahl Auf Meiner Brust
03. Für Die Liebe Sterben
04. Freiheit
05. Ich Will Gefühl
06. Mein Supermann
07. Vergifte Mich
08. Mama To Doli (Für Andrea Turkalo)
09. Wolfsmutter
10. Tausend Möglichkeiten
11. Phänomenal
12. Auf Den Vierten Blick
13. Königskinder
14. Am Bettrand (feat. Das Ich)
15. Wien
Line-up

Marianne Iser
Thomas Duda
Website

http://www.schneewittchenmusik.de/
/
https://www.facebook.com/schneewittchenmusik/
Cover Picture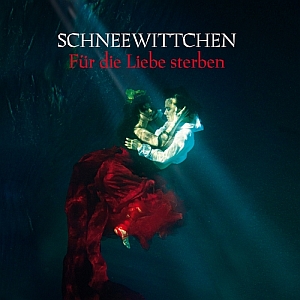 Rating

Music: 4
Sound: 8
Total: 6 / 10
See also (all categories):