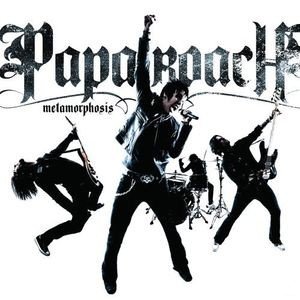 Title: Metamorphosis
Artist: Papa Roach

Genre: Rock
Release Date: 20th March 2009
Label: Interscope Records (Universal)
Album Review

The PAPA ROACH lads are really busy people. Not only were they heavily touring last year they also recorded a new album 'Metamorphosis'. The first single off the album was 'Hollywood Whore' and got released digitally only last year. The second single 'Lifeline' was released in February and now after being planned already for an August 2008 release the album will finally be released in March 2009.
'Metamorphosis' starts with the short intro instrumental 'Days of War' showcasing cool melodic riffs and drumming. I suppose parts of it have been recorded live due to the collective clapping. Let's come to the real deal now though. 'Change or Die' follows right away and shows where it's at. The drumming is mostly fast and vivid, the riffs have juts that right slice of energy to kick the adrenaline up to the ceiling and the vocals are just screamed out. A wake up call in the most proper sense of the word! While the 'Hollywood Whore' is arriving (Someone we might know from the news?) we recognize a tinge of palpable darkness in the melodic arrangement of the track. That said it's a clean head-nodder! As mentioned 'Lifeline' is the second single off the album and is more of a straight melodic rock piece that'll cause collective singing choirs in a live situation as soon as the chorus is reached. 'Had enough' belongs to the category of songs called anthems. On the instrumental side it's working with rather simplistic grooves and melodies the vocals are what make this song so special. They'll crawl under your skin for sure. "We've had enough, all the violence has touched every part of our lives, our innocence has gone tonight."
I can't say if the 'Metamorphosis' was a success as I haven't been following the career of PAPA ROACH for some time even though I've always been a fan of what they were doing and now I've become addicted again due to the new album. You surely won't find the re-invention of the wheel on this record but it has a pretty high standard. It's rock music. Nothing more nothing less! Pieced together excellently by seasoned musicians and by the way: The album closes with a literal contrast bath 'State of Emergency' starts off tamed with a few pop sensibilities then kicks it up in the chorus by evolving to a sheer flood of adrenaline just to ebb again after it.
Tracklist

01. Days of War (Intro)
02. Change or Die
03. Hollywood Whore
04. I Almost Told You That I Loved You
05. Lifeline
06. Had Enough
07. Live This Down
08. March Out of the Darkness
09. Into the Light
10. Carry Me
11. Nights of Love
12. State of Emergency
Line-up

Jacoby Shaddix - Lead vocals
Jerry Horton - Lead guitar, Backing vocals
Tobin Esperance - Bass guitar, Rhythm guitar, Backing vocals, Primary composer
Tony Palermo - Drums, Percussion
Website

http://www.paparoach.com/
/
http://www.myspace.com/paparoach
Cover Picture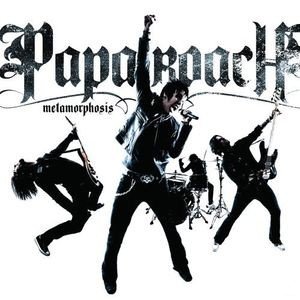 Rating

Music: 8
Sound: 8
Extras: -
Total: 8 / 10
See also (all categories):