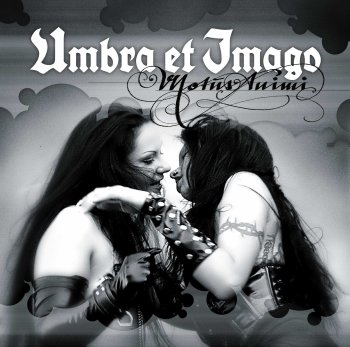 Band name: Umbra et Imago
Genre: Gothic
Release date: 2005-01-31
Record company/label: Spirit production/Indigo

Introduction
Since their foundation in 1991 Umbra et Imago have released many albums. Due to this fact they were asked to make a 'best of album'. The band did not like this idea, they told me a 'best of' is for bands that are on their return, and that is not the case here. On a 'best of' you'll usually find the most popular tracks of the band and not the favourite tracks of the band members them selves. This is why Umbra et Imago decided to make a remix album. They have asked other bands with whom they are acquainted to choose a song from their oeuvre and make a remix, this is why some songs are remixed several times. There are also new songs on this album, for instance the intro, the song 'stalker' and their own remix of 'Kokon' from ASP.
Umbra et Imago are:
Mozart (vocals, lyrics)
Nanne (stage acts, vocals)
Lutz (bass, vocals)
Miri (stage acts)
Song review
1. Intro - 1:23
This is a remix done by Umbra et Imago of the funeral march for Queen Mary by Henry Purcell (1659 - 1695).
This song is very majestic (of course), dramatic and makes a great intro.
2. Hörst Du Mein Rufen (Version 2005) - 5:34
This song is for the bigger part sung by Peter Heppner (Wolfsheim). It starts out with mostly dance beats but once Mozart joins in with his dark voice more 'metal' guitars come in.
3. Sagt Nein (Monozelle mix) - 5:15
Definitely one of the more dance orientated songs of the album. I can imagine this being played in a large discothèque. Mozarts dark voice mixed with very metallic beats.
4. Stalker - 5:00
Stalker is a new Umbra et Imago song. It starts out with a very melodic tune and then the guitars set in. The atmosphere that is created in this song is very dim. You can almost feel the threat of the stalker.
5. Lieber Gott (Dracul Remix) - 5:10
Dracul is a solo project of Mozart which is much more dance orientated and this shows in the song. In this song I hear two different voices, one soft voice addressing God and a more dark voice accompanied by dance beats.
6. Kokon (Umbra et Imago Version) - 4:21
Now it is Umbra et Imago's turn to remix. After some soft whispers the guitars come in, sounding like a rhythm from a Marylin Manson song (and I consider that to be a compliment). This is the song where some heads just might start banging.
7. Hörst Du Mein Rufen (Retrosic Remix) - 4:43
The guitars have mostly disappeared in this mix and have been replaced by beats with a great deal of distortion.
8. Sweet Gwendoline (ASP version) - 4:48
The intro of this song makes you anxious for the song to start. And then is does, with soft spoken lyrics telling us about Gwendoline. Then a warm deep manly voice sings the refrain and the beats are accompanied by melodic tunes.
The sighs and moans make you wonder whether Gwendoline is in the room with this man.
This song seems to take the listener into a warm but dangerous world.
9. Ein Letztes Mal (Leaves Eyes Remix/Version) - 4:47
A siren welcomes you in to this song. This intro really makes this song stand out. Then the guitars set in making it hard to sit still, it has a very catchy rhythm. The lyrics are easy to remember and will stick in your head for hours. Liv Christines voice really makes this song into a gem.
10. Hörst Du Mein Rufen (Wumpscut Remix) - 7:42
A subtle beat takes you in to this song. Adding an extra layer of beats every time, it builds of a tension of expectation. The subtle build up makes it possible for this song to last more than seven minutes and not get boring.
11. Stalker (Birkenbeil Remix) - 5:13
A very creepy whisper makes you get goose bumps while listening to the intro of this song. Then exiting beats join in and finally result in a song to dance to in a dark and dim discotheque. In contrary to the dark voices the beats hit the high notes.
Extra's
There will be a limited edition of this album containing a dvd part added to it.
Technical Summary
| | | |
| --- | --- | --- |
| Versions | Total playing time | Total songs |
| CD - version | 54:00 min | 11 tracks (10 songs) |
| DVD - version | n/a | n/a |
Cover pictures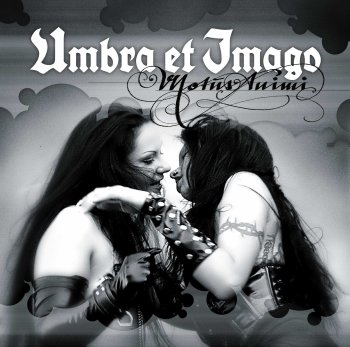 Cover picture made by Dani Vorndran
Rating
Music 8
Sound 8
Extra's -
Total 8
See also (all categories):