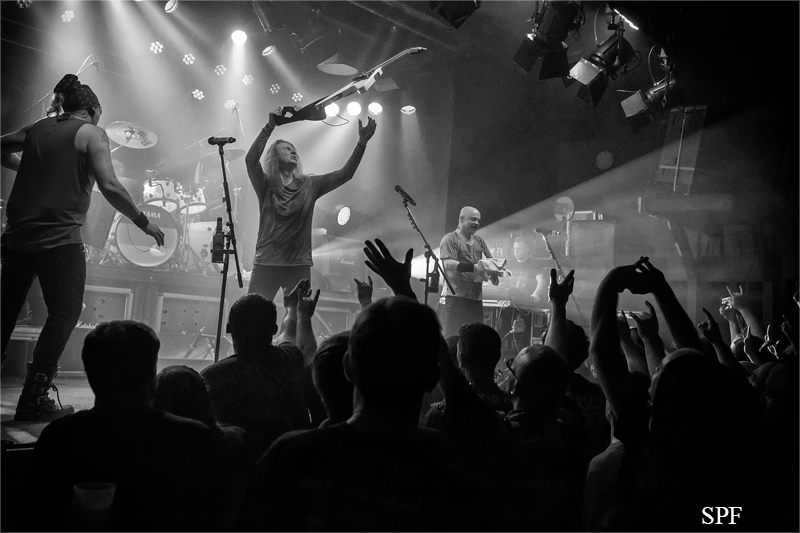 Alte Spinnerei, Glauchau, Germany
7th April 2018
J.B.O. - Deutsche Vita Tour 2018 – Support: Rammelhof

This was really a huge party last weekend at the Alte Spinnerei in Glauchau. The evening was opened by RAMMELHOF from Austria. Be sure to check out the band's YouTube channel! I cannot imagine a better support band for a JBO concert. And J.B.O. proved again that they still are an absolute unique piece of the German music scene.
No one else packs classics of German music history into a new rock outfit so well. One party after another was celebrated together with their fans. Also Vader Abraham and his smurfs visited the concert on stage. As always at concerts I was 'Der Fahrer'. The Autobahn took JBO not only to Glauchau very well but also to other cities during their tour.
Rammelhof

https://www.facebook.com/rammelhof/
J.B.O.

https://www.facebook.com/kickersofass/
Setlist

01. Alles nur geklaut
02. I Don't Like Metal
03. Bolle
04. Ällabätsch
05. Du hast Dein Smartphone vergessen
06. Arschloch und Spaß dabei
07. Der Hofnarr
08. Wer ist der Fahrer
09. Ich will Spaß
10. Gänseblümchen
11. Wir Ham 'Ne Party
12. Jetzt ist halt heut
13. Frauen
14. Ich sag J.B.O.
15. Bimber Bumber Dödel Die
16. Drum Solo
17. Geh mer halt zu Slayer
18. Vier Finger für ein Halleluja
19. Ein Guter Tag zum Sterben
20. Dr. Met
21. Kuschelmetal
22. Verteidiger des Blödsinns
---
23. Schlumpfozid im Stadtgebiet
24. Mei Alde is' im Playboy drin
---
25. Wacken ist nur einmal im Jahr
26. Ein Fest
More on
J.B.O.
All pictures by Silvio Pfeifer Fotografie
See also (all categories):