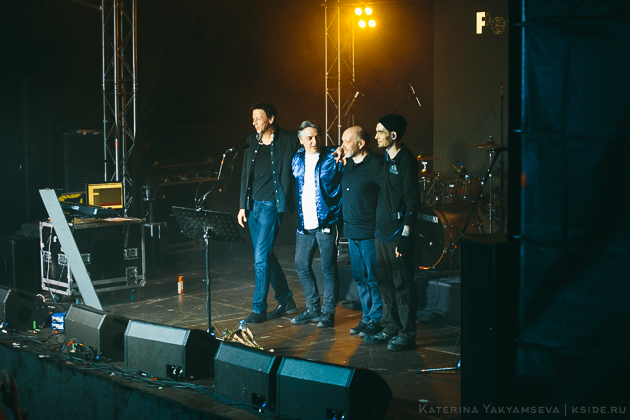 Volta, Moscow, Russia
28th April 2017
Peter Heppner & M.I.N.E

The Russian audience loves musicians from Germany pretty much! And it was simply amazing to see PETER HEPPNER's show with his guest from Hamburg, he band called M.I.N.E. (with Camouflage members), as support. The concert was full of magic, love and dancing. Hope You will love our pictures!
M.I.N.E

https://www.facebook.com/minemusicband
Peter Heppner

https://www.facebook.com/peterheppneroffiziell
Setlist

01. I Won't Give Up
02. Alleinesein
03. Meine Welt
04. Vielleicht?
05. Being Me
06. Once In A Lifetime
07. Kuenstliche Welten
08. Deserve To Be Alone
09. God Smoked
10. Kein Zuruek
11. Give Us What We Need
12. The Sparrows & The Nightingales
13. Das Geht Vorbei...
---
14. Leben... I Feel You
15. Wir Sind Wir
---
16. Dream Of You
17. Die Flut
More on
M.I.N.E
and
Peter Heppner
And thank you, Russian Synth Community for accreditation!
All pictures by Ekaterina Yakyamseva