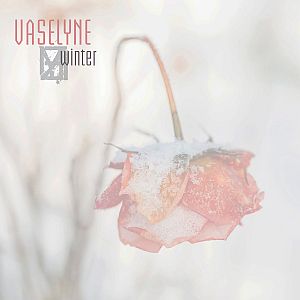 Artist: Vaselyne
Title: Winter EP
Genre: Dark Pop
Release Date: 25th December 2021
Label: COP International
Review Flash

Cover a song at your peril. Pick the wrong song and it's usually obvious. Cover it as it was written and it seems pointless. Change it too much and it seems indulgent. Get it wrong and for your fans, and the fans of the original, it can be a disaster. Here, Dutch duo VASELYNE cover the TORI AMOS classic 'Winter' and it is no disaster. In fact, it's a triumph. The fragile vulnerability of the original is given a bold, orchestrated swoosh while losing none of the sheer beauty that makes this so special. The layered vocals and harmonies here are lush and organic, and what was once perhaps a barely noticed snowdrop bobbing around in a frosty breeze, now becomes a whole field of them, commanding your attention and dazzling you with their defiant show of resilience and prettiness. If you are going to do a cover, do it like this.
Also included is brand new song 'I Surrender'. A darkly gorgeous ballad, listening to this is like drowning in dark chocolate while angels gentle throw cherries at you. There's also an instrumental version, and an acoustic mix of the title track complete with the sound of crunching snow underfoot. And what could be better than that?
Conclusion: VASELYNE don't do half-hearted, and it's this self-assured adherence to quality control that makes them such a delight to hear. Always keep them wanting more is a philosophy that works magnificently here.
Rating: 9 / 10