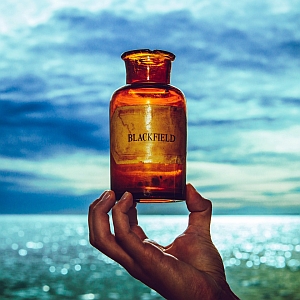 Artist: Blackfield
Title: V
Genre: Alternative Rock
Release Date: 10th February 2017
Label: kScope music
Album Review

BLACKFIELD is an alternative rock band from the UK. Often, the band is also labelled as progressive rock, but the musicians themselves not really fancy about it. Without tags BLACKFIELD represents a really complex music, which is at the same time quite friendly and easy to listen to. So if you're not afraid of the guitar solos and conceptual pop rock album from honourable musicians - you're on the right way to having something special in your musical collection.
From the first minutes of 'V' it is clear that this is a high quality album, very well thought through and made with a lot of passion to music. BLACKFIELD is in fact a duo of Steven Wilson and Aviv Geffen. Aside to this band, they are well known for their solo careers. And Steven Wilson is also associated with OPETH, KING CRIMSON, YES, ANATHEMA and others. If this is not enough, Alan Parsons produced three tracks on the album: 'How Was Your Ride?', 'We'll Never Be Apart' and 'The Jackal'. To convince you for sure that this album is definitely has to be heard, the London Sessions Orchestra was recruited for the string arrangements.
BLACKFIELD describes the 'V' as a loose concept album themed around the ocean and the cycle of life. Musically it is possible to describe as light melancholic melodies. Somehow 'V' sounds a little bit out of time... but what is the time now? Nostalgic pain of the past hunting us every day. So this record might be a great pill. The record calls to us from the middle 90s - objectively best period of pop music. For example, the 'Lonely Soul' could be easily put in the same row with Kylie Minogue's 'Confide In Me' and The Verve's 'Bitter Sweet Symphony'.
VIDEO
https://youtu.be/TwtJxOJqmMc
https://youtu.be/zXvX7JEe1fw
https://youtu.be/jFKBA_TsgWw
album teaser: https://youtu.be/OtCrRZDJhkk
Tracklist

01. A Drop in the Ocean
02. Family Man
03. How Was Your Ride?
04. We'll Never Be Apart
05. Sorrys
06. Life is an Ocean
07. Lately
08. October
09. The Jackal
10. Salt Water
11. Undercover Heart
12. Lonely Soul
13. From 44 to 48
Line-up

Steven Wilson – lead vocals, lead guitar, keyboards
Aviv Geffen – lead vocals, guitars, keyboards
Seffy Efrati – bass guitar
Tomer Z – drums, percussion
Eran Mitelman – piano, keyboards
Website

https://www.facebook.com/blackfieldhq / http://kscopemusic.com/bf
Cover Picture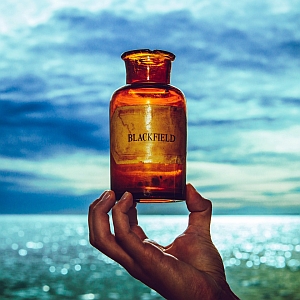 Rating

Music: 8
Sound: 8
Total: 8 / 10