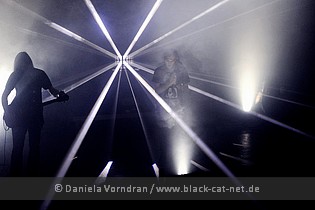 Kulttempel, Oberhausen, Germany
21st January 2016
Aeon Sable – "Hypaerion" Pre-Listening Show

German Goth stars AEON SABLE are releasing their 5th studio album 'Hypaerion' on March 11th. This masterpiece includes 7 (+1 hidden) tracks and a total playtime of 52 minutes. On 21st January, the band invited press and fans for a live pre-listening of the album. The concert was quite well attended and fans could get a glimpse into the album's sound.
Essen based dark rock band AEON SABLE, founded in 2010 and currently signed to Berlin based label Solar Lodge (Garden of Delight, Whispers in the Shadow…), has surely a psychedelic touch and is highly influenced by esotericism. The band delivers a very individual interpretation of dark rock. Their debut album 'Per Aspera Ad Astra' was released in February 2010. The band continued their atmospheric journey and their second full length album, 'Saturn Return', was released in the end of 2012. A first live performance followed in 2013. Their meanwhile four albums are available through the band's Bandcamp site as well as in several stores and mail orders in Europe. And now, the next album is waiting to be released. AEON SABLE consists of Din-Tah Aeon (guitars/ programming/ production, instrumentalist-songwriter), Nino Sable (vocals/ lyrics/ production/ songwriter, graphics & media designer), Jo (guitars) and Quoth (bass).
http://aeonsable.de
/
https://www.facebook.com/aeonsable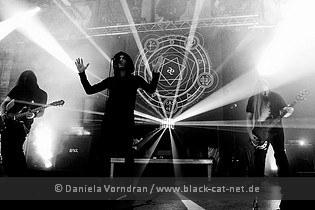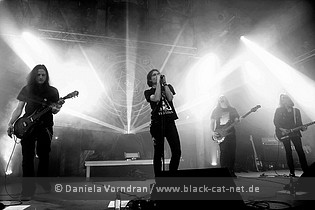 Music & Performance

The show on 21st January in Oberhausen was not a usual concert. There was no support act and the concert itself was not very long. First, AEON SABLE presented their upcoming album 'Hypaerion' in full length and the pressed order. Afterwards, a few gems of their back catalogue followed. If you have ever seen the band live on stage you know that you get a lot of smoke… so much smoke you may only see silhouettes of the band members. This smoke was broken by various light beams, creating kind of mystic atmosphere. Perfect for the dark and intense songs. The new songs perfectly fit to the works the band released so far. Musically, AEON SABLE wander through a kind of dark psychedelia, which if you allow it, sweeps you up and keeps you moving through a treacly, druggy fog, although they can still bang out a good straight-up rock song when required, as on the tight, taut 'Tenfifteen', one of the songs from their back catalogue. Like several other songs, this song has gorgeous vocals, understated melody and a chunky chorus. 'Visions' at the end rocked like a bastard, cracked, passionate vocals raising this to somewhere momentous.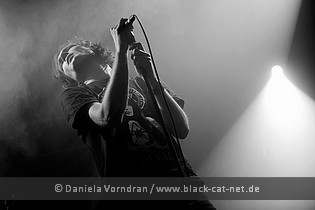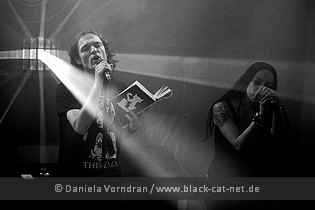 Setlist

01. Hypaerion
02. Elysion
03. Laylah
04. Garden of Light
05. Of Cats and Mice
06. White Snow
07. Procession
08. Agnosia
09. Dancefloor Satellite
10. Tenfifteen
11. Visions
Rating

Music: 8
Performance: 8
Sound: 7
Light: 7
Total: 7.5 / 10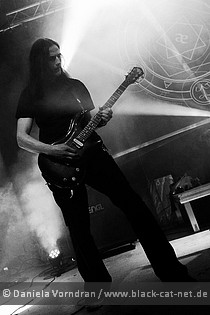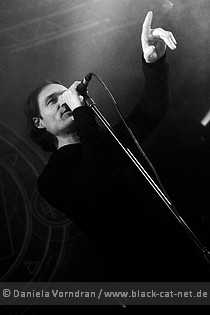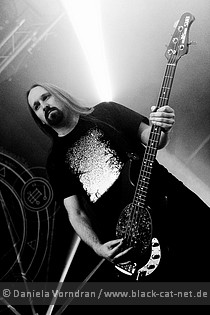 All pictures by Daniela Vorndran (
http://www.vorndranphotography.com
/
http://www.facebook.com/blackcatnet
)
See also (all categories):