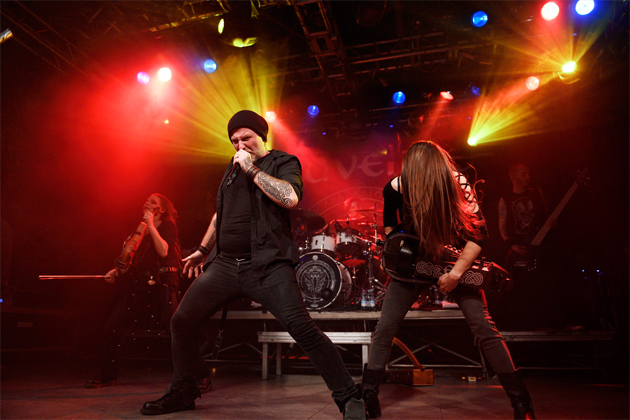 Nosturi, Helsinki, Finland
15th December 2017
Eluveitie
When the almost-polar night covers Northern Europe, bands start to show up in quantities as people are more keen to go to a warm club as outdoor activities are at the minimum. I have heard some music by ELUVEITIE before, so definitely decided to attend this gig, and this paid off really well.
ELUVEITIE combines two - rather distant - things that I personally like: Irish Folk music and Melodic Death Metal (Goteborg school). The latest album of the band, 'Evocation II – Pantheon', was released in August 2017, so no wonder that the gig largely features the release, topped second in Swiss charts and stayed there for eleven weeks. It is interesting to note that the band had quite a bit of line-up changes, as a five (!) band members are started in 2016, when the band was a solid 14 years old already. There is a concern always, will the band sound fresh and powerful with new musicians, will it not be a "drag" of some past fame for a project that is past its peak shape? To be frank, I haven't seen any previous line up, but I approached this gig without any bias and found the current setup very strong.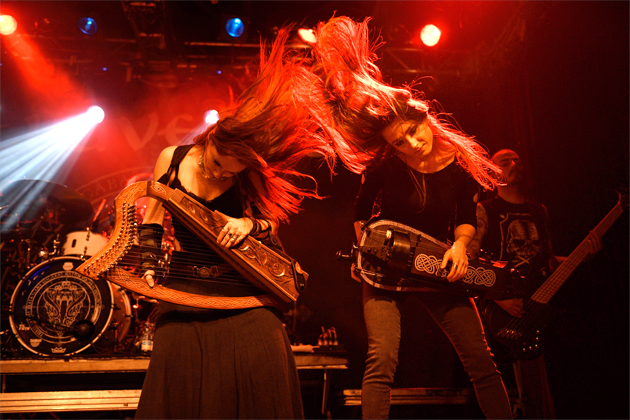 Music & Performance

The first three songs I had to hear from the pit and the sound was not really great there. But when I ended up in the middle of the club, I start noticing that the gig captivates me more and more. At that time the band started 'Lvgvs', a song featuring yet another cover on the famous traditional 'Son Ar Chistr' (that everyone knows as the part of SCOOTER's 'How much is the fish', but the song has been "covered" a few dozen times since 1970-ies), I was totally sold. Intentionally or not, the gig was built on slowly revealing many musical talents of the lead singer Fabienne Erni, who plays harp and does main female vocals. Charming redhead with harp does look like an "icon" of the Irish Folk genre, but Fabienne also lives up to the expectations from musical side: such a strong voice she has!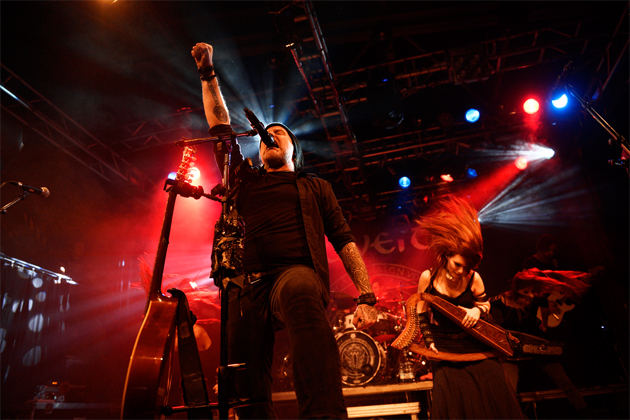 With "brutal" support of Chrigel Glanzmann the overall energy coming from the stage was really dense. At some point I saw a mosh pit happening, something that is rarely seen on the non-extreme gigs. Guess it was inevitable due to a very powerful performance, or maybe also due to the melodic death parts in the setlist. I do not give the star ratings to the gigs I attend, but the highest rank for me is "to want a band's T-shirt". This was definitely the case here (too bad that I did not had any cash...)
Rating

Music: 10
Performance: 10
Sound: 8
Light: 8
Total: 9 / 10
All pictures by Askar Ibragimov
See also (all categories):