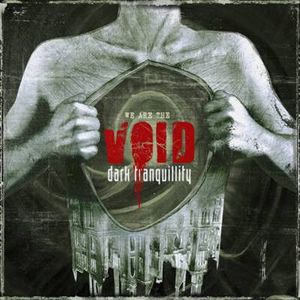 Title: We are the Void
Artist: Dark Tranquillity
Genre: Death Metal
Release Date: 26th February 2010
Label: Century Media
Album Review

Swedish metal outfits are extensively presented on the world scene, but at the very beginning of that mass melodious movement there stood only few bands one of which was DARK TRANQUILLITY. The formation, founded in 1989, already with its name displayed the intention to combine contradictory, incompatible and even opposite aspects. As for the music approach, the main principles here became intensity and brightness of the sound, in which brutality peculiar to death metal goes with tunefulness. DARK TRANQUILLITY's thirst for experiments should also be noted: after many years of bearing the tag "the Gothenburg sound", the musicians decided to depart from the laws of the genre and in 1999 they recorded a rather ambiguous album entitled 'Projector' replete with impressive female vocals, vivid keys and Mikael Stanne's clean singing. The most of music lovers appreciated at the true value of the release and even expected the continuation that appeared on the CD 'Fiction'.
The new work called 'We are the Void' is a mixture of classical death metal rigidity and colourful melodiousness typical to the band. Powerful growling of the singer alternates with the parts of clean vocals but unfortunately not so often as on the albums mentioned before. In this sense, the final track 'Iridium' pleases a lot because Stanne managed to create the atmosphere of brutal hysterics and depressive tragedy at the same time. Lyric and melancholic 'Her Silent Language' can also be marked out as one of the most interesting compositions on the CD. The piano parts perfectly intertwine into the whole music texture, setting off rapid guitar solos and vigorous riffs like in the tracks 'The Grandest Accusation', 'At the Point of Ignition' and 'Arkhangelsk', besides some unobtrusive symphonic background is created on the other pieces.
'We are the Void' total length of which is about 50 minutes simply can't make even newly converted fans of the genre get bored while the devoted followers of such music will definitely want to listen to the album a second time. In general, the DARK TRANQUILLITY's new album will hardly impress with surprising innovations nevertheless it won't disappoint you indeed.
Tracklist

01. Shadow in Our Blood – 3:46
02. Dream Oblivion – 3:48
03. The Fatalist – 4:32
04. In My Absence – 4:46
05. The Grandest Accusation – 4:55
06. At the Point of Ignition – 3:52
07. Her Silent Language – 3:33
08. Arkhangelsk – 3:56
09. I am the Void – 3:59
10. Surface the Infinite – 3:50
11. Iridium – 6:43
Line-up

Mikael Stanne – Vocals
Niklas Sundin – Guitar
Martin Henriksson – Guitar
Anders Jivarp – Drums
Daniel Antonsson – Bass
Martin Brändström – Electronics
Website

http://www.darktranquillity.com/
/
http://www.myspace.com/dtofficial
Cover Picture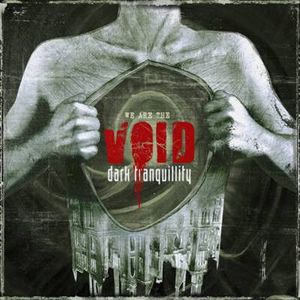 Rating

Music: 9
Sound: 10
Extras: -
Total: 9.5 / 10
{jos_sb_discuss:19}
See also (all categories):