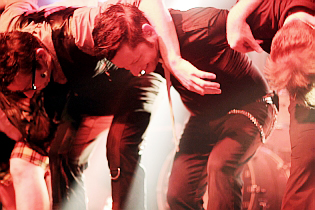 Linde, Affalter, Germany
1st November 2014
Fiddler's Green & My Flint

Affalter - Where is that??? If you have never heard about this place, you have definitely missed a lot of good parties. After a year on tour with their album 'Wall of Folk', FIDDLER'S GREEN made a stop at Affalter to celebrate a big party with old friends and real good Irish Speedfolk.
MyFlint

Before going on to Affalter I've looked at which opening act plays on this evening. With a click on YouTube, the song 'Bomberman' ran out of my speakers. Immediately I had the feeling that here play BLINK-182. And while listening to the other songs the comparison came very near. What does, however, no detract to the listening experience. MYFLINT have been founded in 2004 and are in the current line up since 2010 along the road in Germany. After their debut album 'Summer Camp' they now have their new album, 'My Horoscope, told me that I will be a hero today' out now.
www.my-flint.com
/
https://facebook.com/MyFlint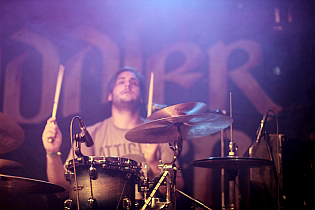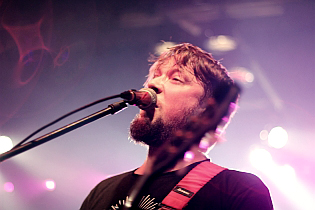 Music & Performance

Right at the beginning of the concert was going on there very power full. The four guys rocked off and animated the audience over and over again to celebrate. All fours you could see had a lot of fun on stage while playing and they transmitted this feeling to the audience. Even live they sounded the way I've heard it before on CD. The sound was very good and invited me absolutely to dance. My friend and I could not stand still from the first song. It was just funny to watch the four. Hannes on drums was fully in his element. The quickly changing beats have absolutely enriched the songs. It only was al lit pity, that the audience was not carried away as it the songs have allowed... Only at the end of the show the people woke up and celebrated great Pop-Punk-Rock.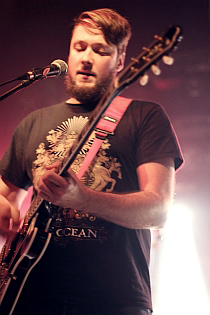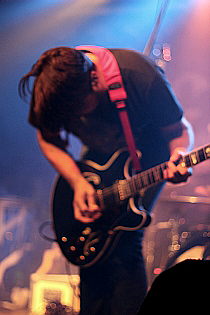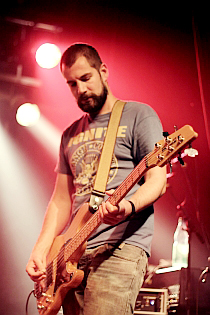 Setlist

01. Obvious
02. Summercamp
03. Dandelions
04. Miles and Miles
05. My Ghosts
06. Bomberman
07. Eating Nails
08. Rogue Shar Theory
09. Cheap and Available
10. Ivory Heart
Rating

Music: 9
Performance: 9
Sound: 9
Light: 8
Total: 8.75 / 10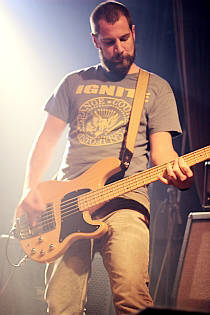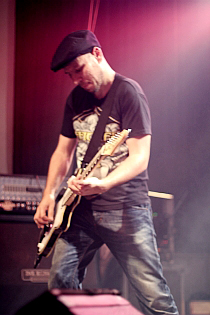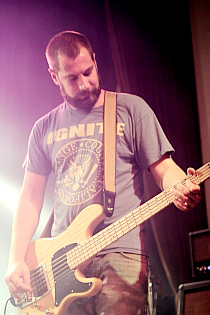 Fiddler's Green

Since their founding in 1990, the six Erlangen-based musicians represent first class Irish Speedfolk. The members of FIDDLER'S GREEN are singer/ guitarist Ralf "Albi" Albers, singer / guitarist Pat Prziwara, fiddler Tobias Heindl, accordion and bodhràn player Stefan Klug, bassist Rainer Schulz and drummer Frank Jooss. In the last 24 years they have earned an excellent reputation as a live band. This they prove every time when you visit one of their concerts. Whether small club or large hall FIDDLER'S GREEN rock the show. With their distinctive nature and penchant for self-mockery they offer their audience not only a musical experience but also exude a special mood. After 17 albums, on which FIDDLER'S GREEN have evolved over again, you can say here you have many-sided Speedfolk with fun guarantee.
www.fiddlers.de
/
https://facebook.com/Speedfolk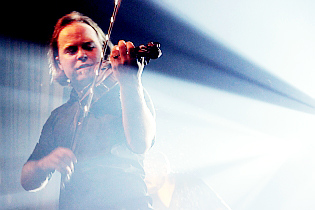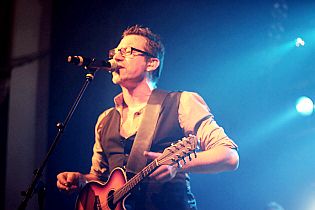 Music & Performance

After days of Thesis writing, I found myself at last on the way to Affalter. In my car FIDDLER'S GREEN ran and my mood changed immediately. We sang and celebrated already in the car. Finally arrived in Affalter I already saw familiar faces. It is always like coming home. You always see the same people and the atmosphere is very good and relaxed, so you can get together in conversation and have just a lot of fun. At 10 pm, after MYFLINT and a short changeover, the show starts. From the first moment the audience danced and no one could stand still anymore. FIDDLER'S GREEN started with 'Song for the Living'. The next song, with 'A Bottle a Day', a real good drinking song followed immediately and the audience was ready for party. I stand in the first row, but only for a short while, because everybody danced tin a mess and had just incredible fun.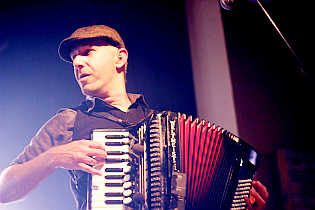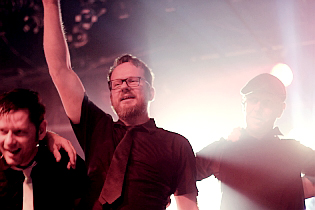 A little more quietly it became with the song 'Long Gone' and the following instrumental piece. For me it is always an audible and visual highlight. Tobi, Stefan and Frank play in the dark with illuminated fiddle, bodhràn and percussion. Then we went right back to the point and it was again celebrating and dancing time. Albi and Pat animated the audience again with their very own distinctive way, and managed to heat up the atmosphere even more. To be closer to the audience, if that's even possible in such a small club, FIDDLER'S GREEN came into the audience and played 'Raggle Taggle Gypsy' in the midst of the people. For me this is a special moment again and again, because the experience of the guys in the middle of the crowd is always special. With the ballad 'Apology', Pat shows his soulful side. Something that is very unlike his otherwise quite ironic way, but it fits incredibly good to him.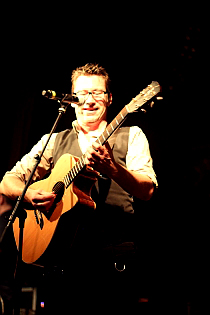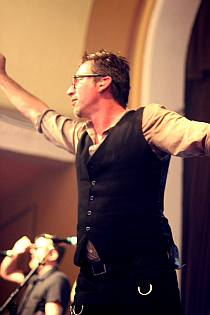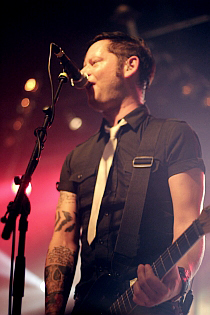 With 'Yindy' and 'Folk's Not Dead', FIDDLER'S GREEN said goodbye the first time, just to came back after a short while for four more songs. The additions were played in typical FIDDLER'S GREEN manner. The final song 'Blarney Roses' was sung by the whole audience. After three hours of intense celebration I was just happy and completely sweaty. That's how a FIDDLER'S GREEN concert have to be! I look forward to the 25-year tour next year when they will come again in this area and want to visit as many concerts as possible.
Setlist

01. Song for the Living
02. A Bottle a Day
03. Sporting Day
04. Mrs. McGrath
05. We don't care
06. Old dun Cow
07. Bretonix
08. Long Gone
09. Solo
10. Walking High
11. Bold O'Donaghue
12. Bottom of our Glass
13. Raggle Taggle Gypsy
14. Fields of Green
15. Apology
16. The More the Merrier
17. Victor and his demons
18. Raise your arms
19. A Night in Dublin
20. Yindy
21. Folk's not dead
---
22. Wall of Folk
23. Rock Road to Dublin
24. Bugger off
25. Blarney Roses
Rating

Music: 10
Performance: 9
Sound: 9
Light: 8
Total: 9 / 10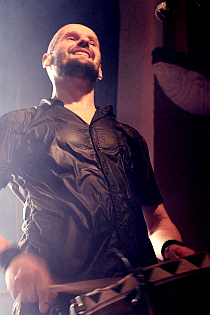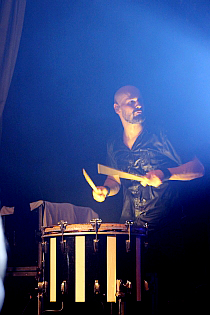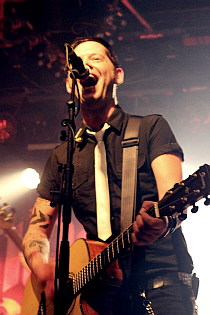 All pictures by Susann Lucas
See also (all categories):