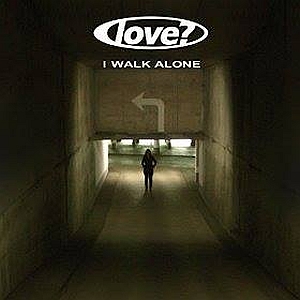 Artist: Love?
Title: I Walk Alone
Genre: Synth Pop
Release Date: 24th December 2014
Label: Emmo.biz Records
Single Review

When it comes to Synth Pop music you can either love it or hate it. Or simply ignore it. The band LOVE? was formed in 1997 and is definitely an 80s child. You can really hear that Wonderboy and Miss Violett are fans of analogue synthesizers and catchy melodies. And so they did not only release and album full of catchy songs called 'Electronically Yours' in November 2013 but also a second single in December 2014 named 'I walk alone'. This track is totally melancholic. But not in a bad way, it describes this feeling of loneliness and missing someone without being too cheesy. To be honest, this song could have been sung by A-HA or CAMOUFLAGE too, as it is just timeless.
As releasing a single and some remixes is plain boring, the band came up with the idea of shooting a video for this song. The storyline is – for god's sake – not the typical Synth Pop video in black and white with the singer walking around and some typical "now we hit some keys"-scenes. It was shot in a forest and it underline perfectly the intention of the track. What can I say now? I love the track as it leaves the emotion of being lost, missing someone and feeling incomplete. My favourite remix is the 'Extended Analogue Sound Fetish Cut' by BEBORN BETON as is just fun to listen to when you're in love with analogue synthesizers. The video is underlining the tracks lyrics. It's not a really special thing but also not one of those cliché videos. So, it's quite okay, I think.
Official Video Link:
http://youtu.be/pP-aG3HaGHI
Tracklist

01. Single Edit
02. Beborn Beton Remix
03. Synthetik Form Remix (by Luciano Oliveira)
04. River of Solitude Remix (by Rossetti's Compass)
05. Alone In The Club Remix (by Stephan Raabe)
06. Extended Analogue Sound Fetish Cut (by Beborn Beton)
Line-up

Wonderboy (aka Tom Wunder, OVM01) - Voice, Synths, Drums
Miss Violett – Voice, Synths
R.K. (aka OVM03) – Production
TI – Language Translator (just being himself)
& Electronic Friends...
Website

http://www.love-questionmark.de
/
www.facebook.com/love.questionmark
Cover Picture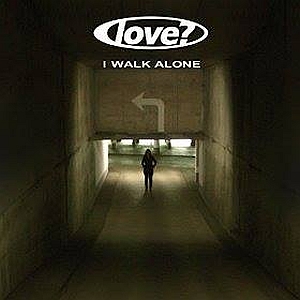 Rating

Music: 9
Sound: 8
Total: 8.5 / 10