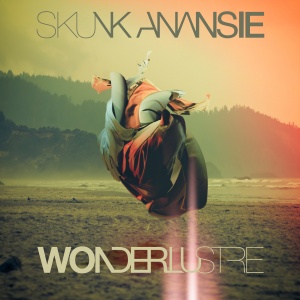 Artist: Skunk Anansie
Title: Wonderlustre
Genre: Alternative Rock, Crossover
Release Date: 10th September 2010
Label: Ear Music / Edel
Album Review

This year, worldwide multi-platinum selling British rock band whose members include an amazingly talented vocalist Skin recorded their fourth studio album called 'Wonderlustre'. Their previous CD 'Post Orgasmic Chill' was released in the distant 1999 year after what SKUNK ANANSIE kept silence for 10 years.
'Wonderlustre' perfectly displays all transformations that had happened with a band in past years, it might be said that it opens a new unique page in SKUNK ANANSIE's history. You won't find lots of aggressive energy in songs as it used to be earlier, but despite that, they still have their original sound by virtue of excellent drum work and breathtaking vocals. Surprisingly, most songs have a quite calm sound that is a little bit unusual for a band which used to be more alternative and heavier. Finding the best track of 'Wonderlustre' is nearly impossible, each composition has something that makes you keep it in your mind and all lyrics are less rebellious as they were on 'Paranoid and Sunburnt' or 'Post Orgasmic Chill', but still deep as usual.
There are three-four songs that stand out from the rest. The album starts with a tuneful track called 'God Loves Only You'. Skin's velvet voice sounds here especially sensual and perfectly combines with a melodious guitar riffs. The song's lyrics are also impressive! The second song of that CD is called 'My Ugly Boy' and it is probably the best song of 'Wonderlustre'. It was released as a single on 16th August 2010 and has a very interesting rock sound and deep lyrics. Such songs as 'Talk Too Much' and 'My Love for You' are also really good and follow the concept of this album very smoothly.
It's a true comeback for SKUNK ANANSIE. Despite of all those sound changes, the band's fans and other people who simply enjoy that type of music will be definitely happy to have 'Wonderlustre' in their collection. The album is out on September 10th in Germany and 13th 2010 in Europe.
Tracklist

01. God Loves Only You
02. My Ugly Boy
03. Over The Love
04. Talk Too Much
05. The Sweetest Thing
06. It Doesn't Matter
07. You're Too Expensive For Me
08. My Love Will Fall
09. You Saved Me
10. Feeling The Itch
11. You Can't Always Do What You Like
12. I Will Stay But You Should Leave
Line-up

Deborah Anne Dyer alias Skin - vocals
Martin Ivor Kent alias Ace - guitar
Mark Richardson - drums
Richard Keith Lewis alias Cass - bass
Website

http://www.skunkanansie.net/
/
http://www.myspace.com/skunkanansiemusic
Cover Picture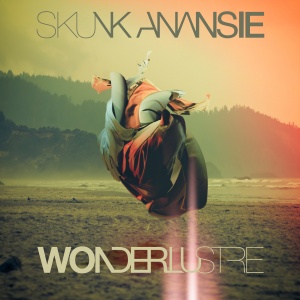 Rating

Music: 8
Sound: 8
Extras: -
Total: 8 / 10
{jos_sb_discuss:19}
See also (all categories):