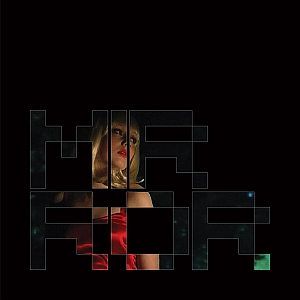 Artist: Mirror
Title: Mirror (re-mastered)
Genre: "Postmodern Psychosexual Cabaret"
Release Date: 26th February 2016
Label: Artoffact Records
Review Flash

MIRROR's Thomas Anselmi has a long history in the Canadian music scene - he founded controversial Vancouver Punk-Rock act SLOW in the 80s and was also at the centre of the criminally underrated CIRCLE C (aka COPYRIGHT), who more or less invented RADIOHEAD's sound before they did in the 90s. With MIRROR, Anselmi had different goals and aspirations:
"As a songwriter, I've spent a lot of time in my music career trying to be innovative. And one thing that struck me was watching the way [David] Lynch would use music in films. Rather than being innovative, the music was used in a way that was familiar. In other words, anything that sounded kind of challenging melodically, I got rid of. I made everything in a way like a lullaby."
MIRROR gathers an impressive cast: Dave Gahan (DEPECHE MODE) takes on vocal duties for the album opener 'Nostalgia'; WARHOL superstar and actor Joe Dallesandro makes an appearance on 'City Lights'; Mike Garson (the pianist from David Bowie) contributes; as do guitarist Knox Chandler (Gahan's guitarist during the 'Paper Monsters' era), former GRAPES OF WRATH keyboardist Vincent Jones (who produced the record), and DOWNLOAD collaborator Phil Western.
Conclusion: Overall a very nice album, rather melancholic, mid-tempo, atmospheric… but sometimes a bit to mellow to me, especially 'Nostalgia' and 'The Cold Is On Its Way'.
Rating: 7 / 10