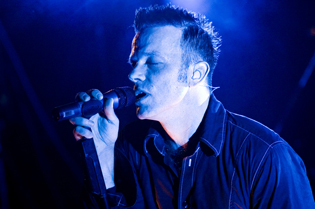 Scala,
Ludwigsburg, Germany
27th September 2006
Camouflage and Kolkhorst


Thinking of well-known 80ies music and 80ies Parties Camouflage are always part of it. Their hits "The Great Commandment" and "Love is a shield" are already evergreens. As we heard that they are back we were immediately looking out for the tour dates. The band comes from Bietigheim, Germany – right in the neighbourhood of Ludwigsburg. So this was announced as a kind of "home game". So we were really impressed when we arrived at the Scala. There were only a few people standing in front of the location. We hoped, this would get better, but it wasn't so. Although the families of the band members joined the concert, the room was hardly more than half filled.
Kolkhorst


Kai-Uwe Kolkhorst is a one-man group. He released his first album "Pizza amore" in 2004. The new album "Wir sind größer" came out in 2006. Although we searched nearly the whole internet, we didn't find more information about him. He is often told to be crazy and one of his specialities is playing a concert four hours. http://www.kai-uwe-kolkhorst.de/


Music

Could you imagine Falco meets Welle:Erdball or Klaus Lage meets a harmonica and creates strange Electro-pop with purple bubbles? So, we could not either. There are so many influences, styles and sounds in his music it's hard to summarize what we have heard. Except of the encore all songs were in German. Because of the electronic samples and melodies the songs were catchy. The lyrics were a little bit philosophic or sometimes simply funny. Maybe this could be music for the general radio-stations, if there wasn't this special kind of sound. It's hard to describe, because he left a good memory in our mind, but however this was strange.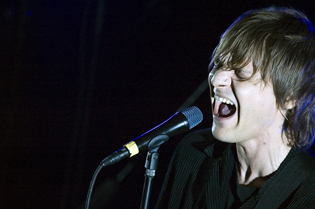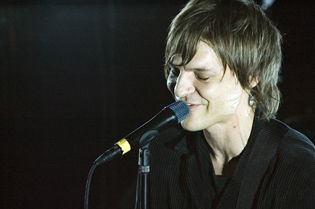 Performance

How can one man make a whole concert with electronic melodies, different samples and a guitar? He has a computer! He changed the files between every song. So his audition became something of a comedy show. We were really impressed of him playing the guitar. The solos were really good and even rocking. All in all it would be better if he gets some band members though. In our opinion his music would be more reliable if the instruments, which could be heard, would be also seen on stage.
Rating

Music 6
Performance 6
Light 7
Sound 8
Total 6.5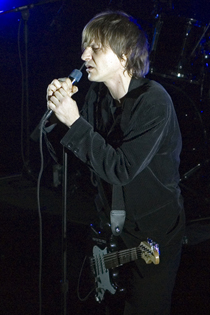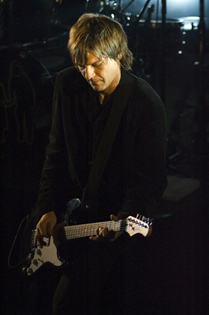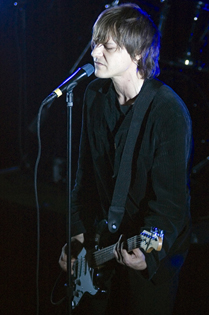 Camouflage

The band was already founded in 1983 as Lizenced Technology. After founding member Martin Kähling left the band in 1984 they changed their name to Camouflage. They got a label in 1987 and released their debut album "Voices & Images" in 1988. After some line-up changes and brakes they came back in 2006 with a new album "Relocated". Although they released eight full-time albums and two Best-ofs, their greatest hits are still "The Great Commandment" (1987) and "Love is a shield" (1989).
http://www.camouflage-music.com/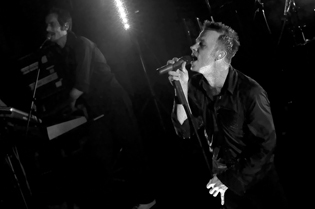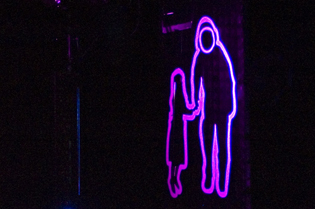 Music

They are still standing for solid Synth-pop and electronic music. They were one of the first German electronic-pop-bands in the eighties and they are still making that kind of music. Pop melodies are combined with keyboards and they got a guitarist and a drummer on stage. This made the music more alive and more powerful. They played songs from the new album and of course their greatest hits. They came back for an encore two times and although the room was not filled as it should be there was a very good atmosphere in the crowd. Everybody felt like they were playing only for them in their living rooms.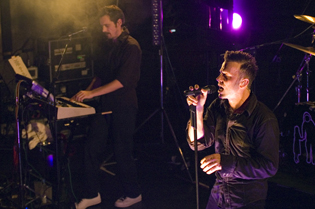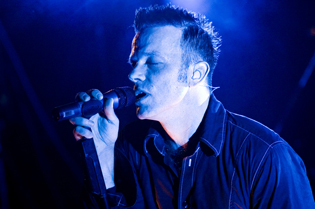 Performance

This was a special evening on the tour because their families joined the concert. Even before the concert there were some nice scenes between Marcus and his daughters seen. Both ran between the band members, visitors and technicians through the room. At the beginning of the concert the families stood at the balcony above the audience, but then Marcus' daughters and their friends came down to the crowd and Marcus kissed the little one between the songs. The whole band seemed to be in a very good mood. They danced, made jokes and had really fun. Every song was supported by a wonderful light show with different lights and words in the background. Marcus and Oliver alternate with singing the songs and for the last encore all sat in the front part of the stage. Both daughters of Marcus were with them on stage and he held them in his arms. The additional drummer (Jochen Schmalbach) played the acoustic drums. It was a very moving moment.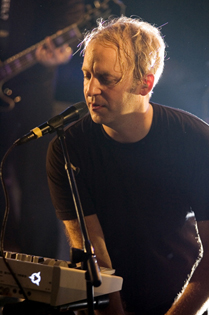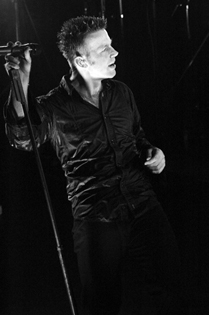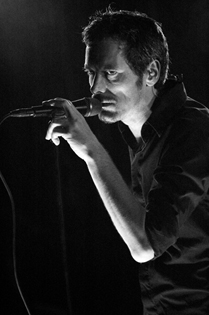 Setlist

01. Intro
02. Me and You
03. The Pleasure Remains
04. I Can't Feel You
05. That Smiling Face
06. Heaven - I Want You
07. Thief
08. Confusion
09. We Are Lovers
10. Perfect
11. Close - We Stroke the Flames
12. Dreaming
13. You Turn
14. The Perfect Key
15. Motif Sky
16. The Great Commandment
17. Conversation
---
18. Suspicious Love
19. Something Wrong
20. Love Is a Shield
---
21. Real Thing
22. Strangers Thoughts (Acoustic)
Rating

Music 8
Performance 9
Light 8
Sound 9
Total: 8.5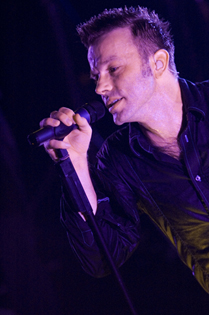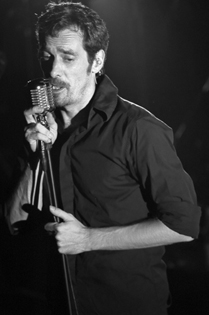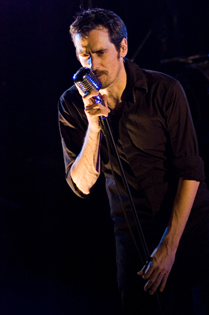 {jos_sb_discuss:17}
See also (all categories):