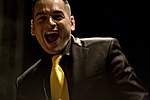 Zitadelle Spandau, Berlin, Germany
29th August 2008
Zita Pop: Psyche, Mesh, Camouflage, And One

The summer with all the great festivals comes to an end and on the last Friday in August, another small festival took place in Berlin - the Zita Pop Open Air 2008. The festival was small but fine, situated idyllically in the patio of an old historic fortress in Berlin-Spandau and loaded with a great line up. I was very happy that I could enjoy this nice festival and full of expectation I entered the Zitadelle Spandau at late Friday afternoon.
Psyche
The opener was PSYCHE, well-know in the electro scene for many years. PSYCHE is an enduring legend of independent electronic pop music - from cold harsh industrial, through warm synth pop, dance floor minimal, dark wave, and beyond; from 'The Brain Collapses', and 'Unveiling The Secret' through to 'Goodbye Horses', 'Sanctuary' and '15 Minutes'. It all started at the end of 1982 as brothers Darrin and Stephen Huss together with Dwayne Goettel performed for the first time in Edmonton, Alberta, Canada under the name PSYCHE. It was a combination of horror and electronics that was completely unheard of in the area of Western Canada and would continue to be quite shocking for some time.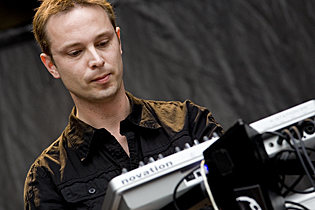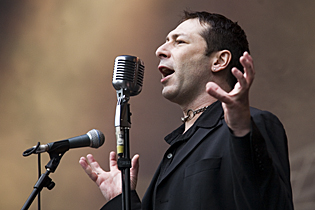 1985 saw their debut album 'Insomnia Theatre' unleashed worldwide through their own label and licensed to New Rose Records out of Paris, France. After underground success with 'The Brain Collapses', the big Euro-hit 'Unveiling the Secret' followed in 1986. PSYCHE has since then continued to release a variety of songs and albums enveloping every facet of the electronic pop music genre. Various members have collaborated with Darrin and continued the cult following right up to 'The 11th Hour' and now they are 'Unveiling the Secret' once again. PSYCHE is centred on Darrin C. Huss. His current live band consists of Nils Hesse (acoustic guitar) and Stefan Rabura (keyboard).
http://www.psyche-hq.de/
/
http://www.myspace.com/psyche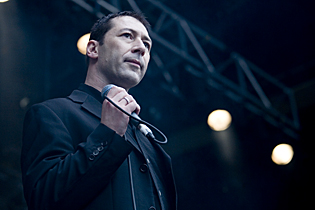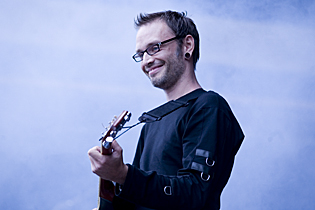 Music & Performance

PSYCHE performed a set of eight songs, starting with 'The Quickening' and finishing with 'The outsider', highlights of the setlist were a cover version of the JOY DIVISION song 'Disorder' recently released on 7" vinyl and the both best known PSYCHE-songs 'Sanctuary' and 'Goodbye Horses'. The whole set ran about 35 minutes and once again Darrin impressed with his soulful charismatic style and the audience enjoyed the show a lot.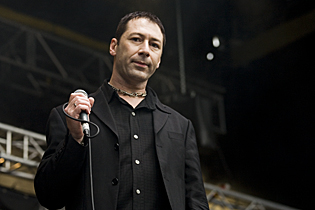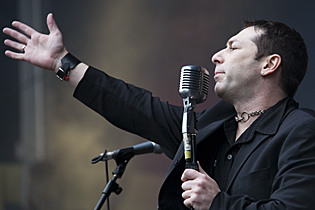 Setlist

01. The Quickening
02. Snow Garden
03. Unveiling the Secret
04. Eternal
05. Disorder (Joy Division)
06. Sanctuary
07. Goodbye Horses
08. The Outsider
Rating

Music: 8
Performance: 8
Sound: 7
Light: - (daylight)
Total: 7.8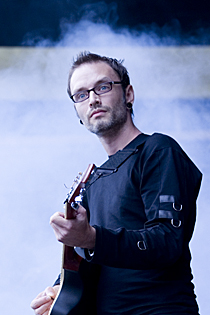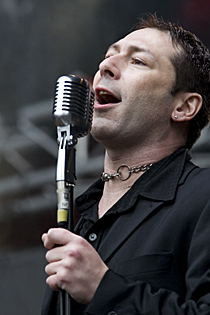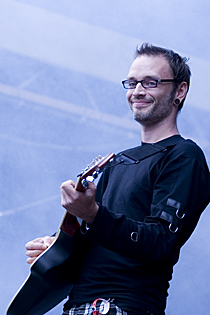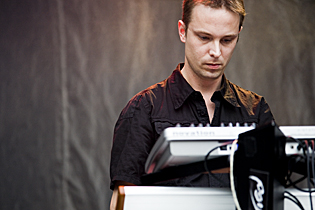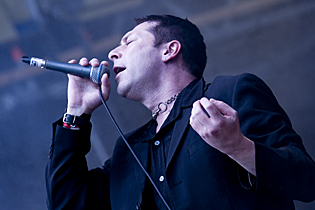 Mesh


After a short change the festival went on with MESH from Bristol who were founded in 1991 and consist of Mark Hockings and Richard Silverthorn nowadays. Neil Taylor, the third original member left the band in summer 2006 and was compensated by Geoff Pinckney on keys. Live on stage MESH usual is supported by a live drummer and so it was this time too. MESH is still one of my favourite bands - it's ingeniously Synth pop with beautiful melodies, catchy refrains and significant lyrics.
http://www.mesh.co.uk/
/
http://www.myspace.com/meshwecollide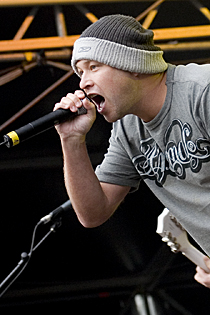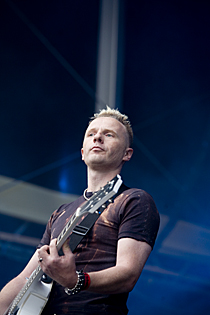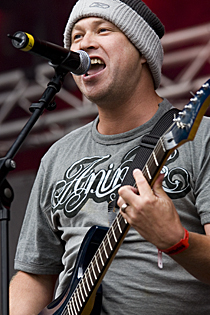 Music & Performance

MESH performed a diversified set consisting of older songs like 'People like Me' or 'Leave You Nothing' and newer songs like 'Petrified' or 'Crash' from the latest album. As usually they were supported by a live drummer to add more drive to the music. Richard and Marc additionally played the guitar during some songs. So, there was more "action" on stage as if they would have only presented a pure electronic set. Quickly the time went by and too early for me the last song 'From This Height' has been played and the band left the stage after only 40 minutes.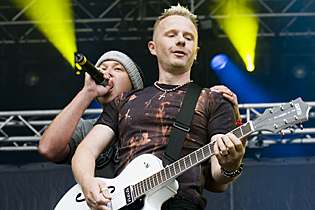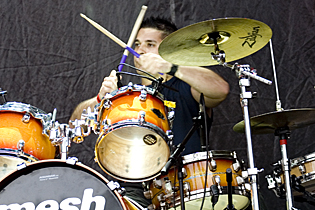 Setlist

01. What are you Scared of
02. People like Me
03. Leave you nothing
04. Not Prepared
05. Petrified
06. Friends like These
07. Crash
08. From This Height
Rating

Music:10
Performance: 9
Sound: 8
Light: - (daylight)
Total: 9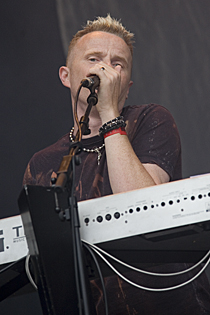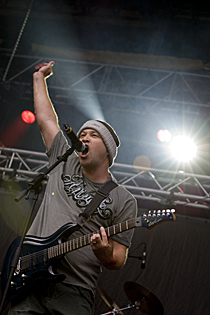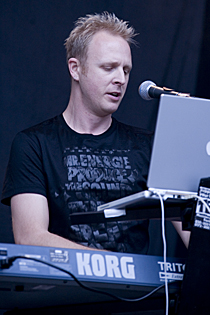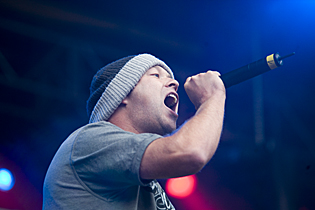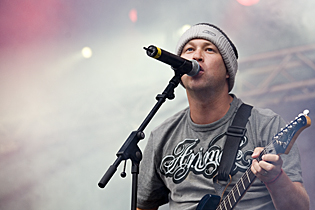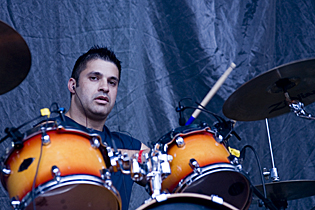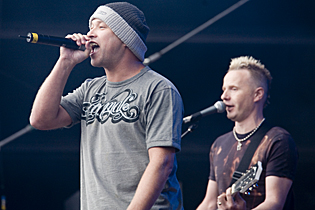 Camouflage
The next band on stage was CAMOUFLAGE, a famous German Synth-pop band, formed in 1983 and noted for their typical danceable Synth-pop sounds. Their greatest hits like 'The Great Commandment' or 'Love is a shield' were frequently mistaken for DEPECHE MODE. The current album 'Relocated' was released in September 2006. CAMOUFLAGE are Oliver Kreyssig (keyboard, synthesizer, electronic drums, lyrics, vocals, background vocals, composition), Heiko Maile (keyboard, synthesizer, composition, background vocals) and Marcus Meyn (lyrics, vocals, composition).
http://www.camouflage-music.com/
/
www.myspace.com/camouflagemusic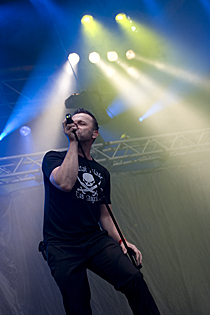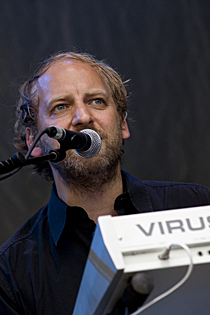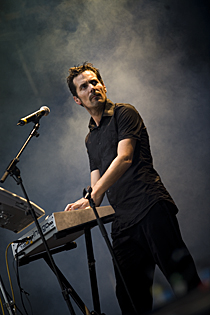 Music & Performance

CAMOUFLAGE entered the stage as a trio without additional live musicians and started their set with 'Crime', followed by 'I Can't Feel You' and 'That Smiling Face'. Very fast the crowd was infected by the pleasing sound and was singing and dancing along. During the song 'Confusion' Oliver and Marcus changed their positions and Oliver took over the lead vocals for this song. When 'Me and You' has been presented in the middle of the set, the temper went even higher and after well-known songs like 'The Great Commandment' which was announced as the favourite song of Oliver's daughter, 'Motif Sky' and 'Suspicious Love' the show finished finally with 'Love Is A Shield'. At the end of the show, Marcus and Oliver took their children onto the stage, said goodbye and left the stage to give way for the headliner.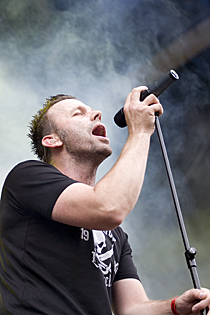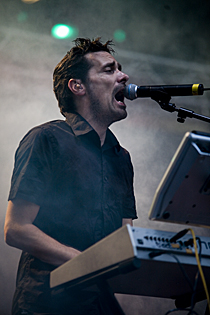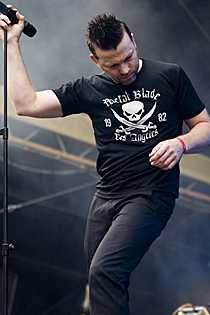 Setlist

01. Crime
02. I Can't Feel You
03. That Smiling Face
04. Confusion
05. We Are Lovers
06. Neighbours
07. Me and You
08. I'll follow behind
09. The Great Commandment
10. Conversation
11. Motif Sky
12. Suspicious Love
13. Love is a Shield
Rating

Music: 8
Performance: 8
Sound: 8
Light: - (daylight)
Total: 8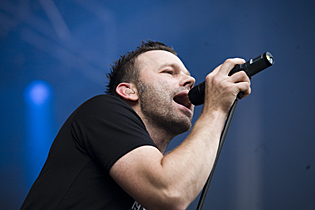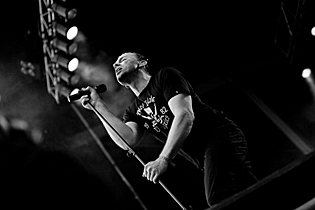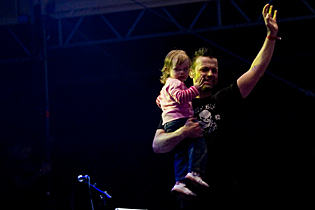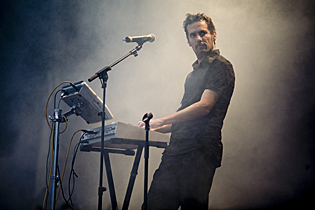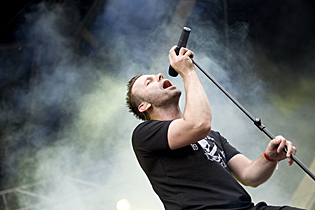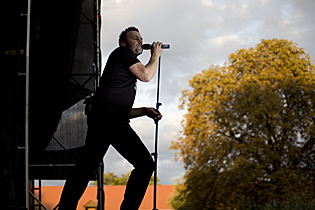 And One
At quarter to 9, after the change over, it was about time to expect the headliner AND ONE who are one of the most famous Synth-Pop bands in Germany. Inspired by DEPECHE MODE and other electro acts of the eighties, Steve Naghavi - the mastermind of the band - created a lot of hits like 'Technoman', 'Panzermensch', 'Deutschmaschine', 'Sometimes' or 'Metalhammer' just to mention a few. In every electro club in Germany you can find AND ONE very often on the playlists. And always when the DJ is playing an AND ONE song, the floor is crowded. The current album 'Bodypop' was released in September 2006 and entered the German Media Control Charts at Nr. 30 and the German Alternative Charts at Nr. 1. AND ONE are Steve Naghavi (voice, music, production), Gio van Oli (keyboards, backing vocals) and Chris Ruiz (keyboards, vocals).
http://www.andone.de/
/
http://www.myspace.com/andoneofficial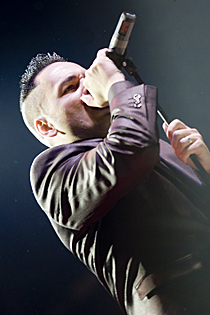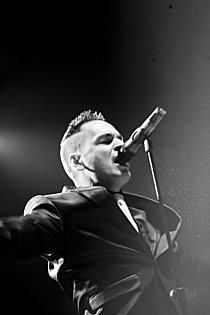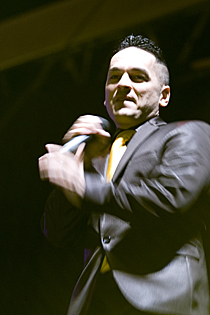 Music & Performance

Just at sunset, AND ONE entered the stage and started their show. Again they used the stage setting of the last tour with the keyboard arrangement one behind the other and the booths with additional moveable keyboards on the sides. Like usually, Steve - clothed with a black suite with a yellow tie - entertained and enthralled his audience just from the first song until the last encore. The set was started with 'Fools', a cover version of a DEPECHE MODE song, followed by the own songs 'Body Company', 'High' and 'Sometimes', before they performed another DEPECHE MODE song for the pleasure of the abounding present DEPECHE MODE fans in the crowd and like already during former concerts they integrated parts of DEPECHE MODE songs into their own songs. So, 'Wasted' contained a part of 'Personal Jesus', 'Sternradio' a part of 'Photographic' and 'Speicherbar' had a part of 'Fly On The Windscreen' included.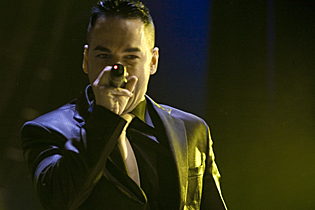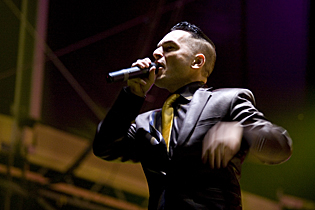 Without any break the show went on with well-known older songs like 'Für', 'Deutschmaschine' or 'Technoman', songs from the last album 'Bodypop' like 'Traumfrau' or 'Military Fashion Show' as well as some other cover versions like 'Timekiller' or 'It's A Sin'. The main set finished with 'Speicherbar' but an encore was given with four more songs and after about 100 minutes AND ONE finally left the stage and the crowd was satisfied. Altogether once again a great show with a rousing performance and some crazy announcements.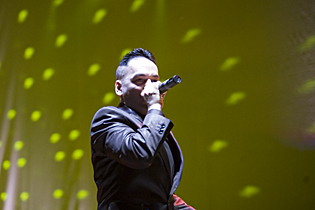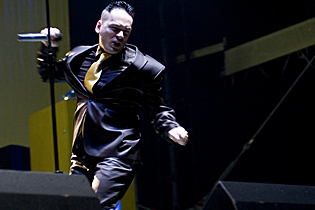 Setlist

01. Fools (Depeche Mode)
02. Body Company
03. High
04. Sometimes
05. But Not Tonight (Depeche Mode)
06. Recover You
07. Wasted
08. Stand The Pain
09. Timekiller (Project Pitchfork)
10. Für
11. It's A Sin
12. Enjoy The Unknown
13. Schwarz
14. Traumfrau
15. Deutschmaschine
16. Steine Sind Steine
17. Fernsehapparat
18. Sternradio
19. Get You Closer
20. Speicherbar
---
21. Technoman
22. Military Fashion Show
23. Body Nerve
24. So klingt Liebe
Rating

Music: 10
Performance: 10
Sound: 9
Light: 8
Total: 9.7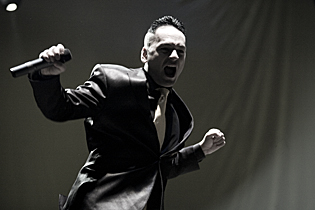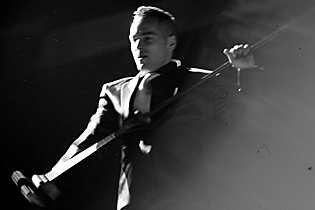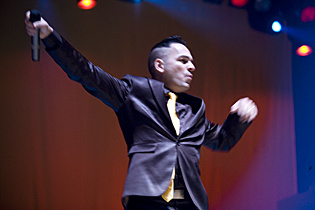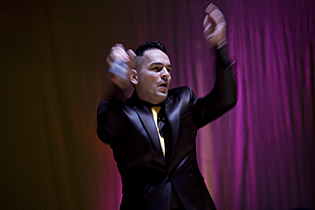 All pictures by Nadine Ginzel
{jos_sb_discuss:18}
See also (all categories):