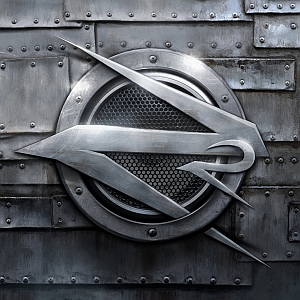 Artist: Devin Townsend Project
Title: Z²
Genre: Alternative Metal
Release Date: 27th October 2014
Label: Insideout Music
Album Review

DEVIN TOWNSEND burst on the scene with extreme metal outfit STRAPPING YOUNG LAD in 1994 and pursued a solo career both under DEVIN TOWNSEND PROJECT where he operates with different line ups or simply as complete soloist, in all of his self-directed endeavours he experiments with diverse ranges of music – hard rock, ambient, new age though rooted in metal.
His new (as soloist) album 'Z²' ties up with 'Ziltoid The Omniscient', a low-key album he composed after a hiatus in 2007. The album in its first phase on 'Sky Blue' disk is more concerned with what it's about than music as the songs really seem to blend into each other and crate more of a sound-wall which will make you prick your ears for any defining and diversifying moments, 'Warrior' is one of them mostly because it switches briefly into female vocal, but quarter of the song in and you're threading the same waters again. It's a rather bland though pleasant at that...And because it's so pleasant you'll actually stop looking for the outstanding moments and drift off and/or do something else. The second disc 'Dark Matters' is slightly more diversified but feels like a lukewarm attempt at a sci-fi film score.
Worthy of note is a nice idea of having fans singing on the closing song of the second disc titled in 'Dimension Z'. Is the narrative worth listening to? Perhaps if you don't read too much, but if you do it's not much to write home about either. Let's list it under "boring".
Tracklist
Disc 1 "Sky Blue"
01. Rejoice (04:16)
02. Fallout (04:30)
03. Midnight Sun (04:58)
04. A New Reign (04:52)
05. Universal Flame (04:39)
06. Warrior (03:31)
07. Sky Blue (03:52)
08. Silent Militia (04:28)
09. Rain City (07:45)
10. Forever (03:45)
11. Before We Die(08:24)
12. The Ones Who Love (01:32)
Disc 2 "Dark Matters"
01. Z² (03:59)
02. From Sleep Awake (03:00)
03. Ziltoidian Empire (06:25)
04. War Princess (08:17)
05. Deathray (04:43)
06. March Of The Poozers (04:43)
07. Wandering Eye (03:40)
08. Earth (07:38)
09. Ziltoid Goes Home (06:20)
10. Through The Wormhole (03:43)
11. Dimension Z (06:13)


Line-up

Devin Townsend: Vocals, Guitar, Keys, Programming
Ryan Van Poederooyen: Drums
Dave Young: Guitar, Keys
Brian Waddell: Bass
Mike St-Jean: Keyboards, Synths, Programming
Anneke Van Giersbergen: Vocals
Websites

http://www.hevydevy.com
/
http://www.facebook.com/dvntownsend
/
http://www.omerch.com
Cover Picture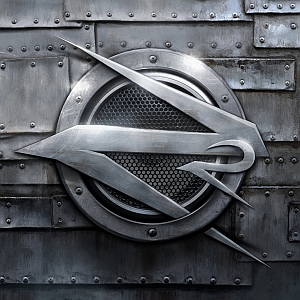 Rating

Music: 6
Sound: 7
Total: 6.5 / 10
See also (all categories):