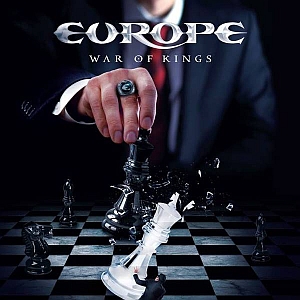 Artist: Europe
Title: War Of Kings
Genre: Rock
Release Date: 6th March the 2015
Label: UDR / JVC Victor
Album Review

EUROPE is a rock band from Sweden that was formed in 1979 under the name FORCE, the had their biggest hit in 1989 with the well-known song 'The Final Countdown'. The band disbanded in 1992 and returned in 2004 with the new record 'Start from the Dark'. The band's discography includes eleven records, two best-of albums and many singles outputs. EUROPE's international influence was very big in the 80s and in 2015 they still tour and record albums to critical acclaim. On to the Music of the new record now!
It is Sunday the 15th of March and its fucking cold outside, my hands are freezing cold as I write this article about Sweden's finest band: EUROPE. The first listening shows that the guys around Mr Tempest are in good shape and eager to prove that they are still an act to be reckoned with. Tempest sounds as good as always (he doesn't seem to age). Sometimes he sings a bit more edgy than I recall him but hey I like edgy. The rhythm section is tight as ever and musically these guys take no prisoners.
My personal highlight is the opener 'War of Kings'. It is a bit proggy (a tiny bit) and not a typical radio number. 'Praise you' is also mentionable but mostly I point out songs that leave a mark in my brain after the first listening. This record is for long-time fans and newcomers alike cause after all EUROPE is just a good band and every listener should find something in the music that they like.
Tracklist

01. War Of Kings
02. Hole In My Pocket
03. Second Day
04. Praise You
05. Nothin' To Ya
06. California 405
07. Days Of Rock n Roll
08. Children Of The Mind
09. Rainbow Bridge
10. Angels (With Broken Hearts)
11. Light Me Up
Line-up

Mic Michaeli - Keys
John Levén - Bass
Joey Tempest - Vocals
John Norum - Guitars
Ian Haugland - Drums
Website

http://www.europetheband.com/
Cover Picture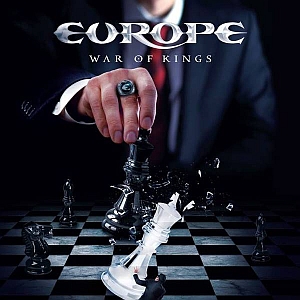 Rating

Music: 8
Sound: 8
Total: 8 / 10
See also (all categories):