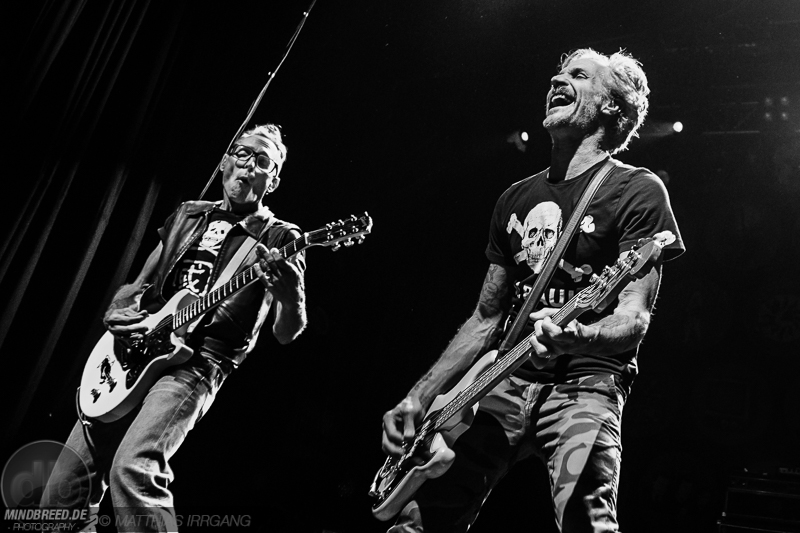 E-Werk, Cologne, Germany
9th July 2017
Bad Religion & Itchy

More than 35 years of Punk Rock - BAD RELIGION are one of the most influential bands in this genre. Since their foundation in 1980, they left a heavy imprint on this musical style. With the album 'True North', released beginning of 2013 and being as successful as its predecessors, BAD RELIGION have shown once again that they still do for what they are known. Mostly short, melodic and pithy songs which are more than a simple "Punk Rock Song". Time, then, to come over to Europe again to play some new songs besides classics that have certainly influenced many bands. The show in Cologne was sold-out and the special guest, ITCHY, warmed up the audience very well.
What can I say about
BAD RELIGION
? They are kinda like the AC/DC of punk rock. In their 37 year history, they have been doing the same thing and still doing it great and essentially the same band I saw in Los Angeles in 1981. E-Werk was packed and with the summer heat, in turn, it turned this mid-sized venue into a sauna. It was hot, it was stinky and as the hour struck 9 pm it all didn't matter, BAD RELIGION hit the stage without fan fair, big announcements or intro-music. But when the drums kicked in and those first chords of 'American Jesus' rang out, singer Greg Graffin had the crowd in the palm of his hand. As the band wasn't touring supporting a new record, the night was a greatest hits setlist and after 37 years they have a lot of them. The pace never let up except when Greg was interacting with the crowd between songs which he did often. The crowd from the front to back was well into it and about mid-set, they took it up a notch with crowd favorite 'Fuck You' it got even crazier which was amazing considering the crowd was mainly 30 to 40-year-olds and it was a Sunday night.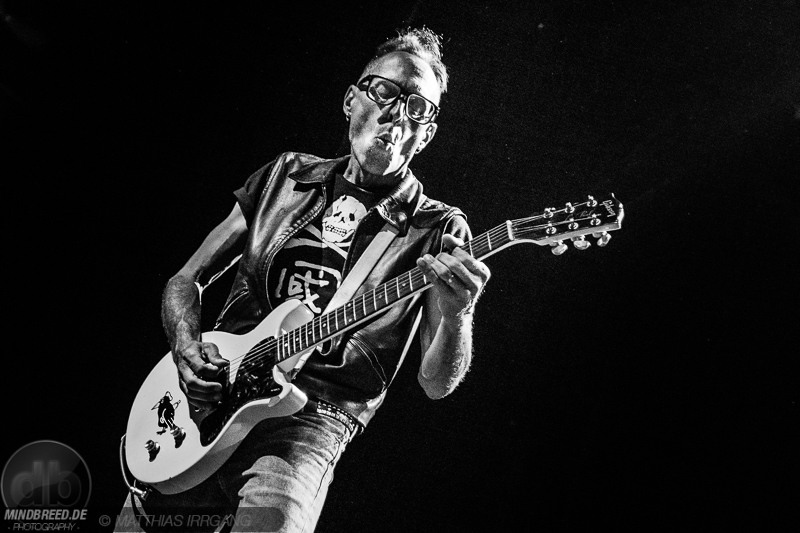 But that's the great thing about this band. They inject the youthful exuberance into the crowd. The band on stage was very much into the performance as well, a lot of what I saw in 81' is still there, ok Greg drinking water instead of beer but other than that the guys were all over the stage giving it their all. It was fun to see and hear! The only negative thing about the night was the sound was less than ideal, muddy at times with kick drum and bass so much so at a time I didn't recognize what song they were playing. Sad because the was the only thing holding back an otherwise amazing performance.
Setlist

01. American Jesus
02. New Dark Ages
02. Do What You Want
04. Let Them Eat War
05. Atomic Garden
06. Stranger Than Fiction
07. Along the Way
08. I Want to Conquer the World
09. Fuck You
10. The Streets of America
11. Anesthesia
12. Recipe for Hate
13. No Control
14. Suffer
15. Dearly Beloved
16. Generator
17. Come Join Us
18. No Direction
19. We're Only Gonna Die
20. Overture
21. Sinister Rouge
22. Sorrow
23. 21st Century (Digital Boy)
24. Wrong Way Kids
25. You
26. Punk Rock Song
---
27. The Handshake
28. Infected
29. Fuck Armageddon... This Is Hell
Rating

Music: 9
Performance: 10
Sound: 6
Light: 7
Total: 8 / 10
All Pictures by Matthias Irrgang
See also (all categories):