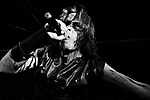 Universum, Stuttgart, Germany
8th May 2007
Battlelore, Remember Twilight


Before it unfortunately closed its doors at the end of May, the club Universum in Stuttgart had yet some very nice events like concerts and farewell parties to offer to the interested visitor. This cold and rainy Tuesday evening they had invited the Finnish Metal band BATTLELORE, supported by the "chamber music core" formation REMEMBER TWILIGHT from Germany. When I arrived at the venue, which was just about in time for the admission at half past eight, hardly two dozens of people had made their way to the Universum, and the club should unfortunately remain very empty during the whole evening. There must have been 30-40 persons if at all.



REMEMBER TWILIGHT

German band REMEMBER TWILIGHT take the concept of metal plus classical instruments beyond the medieval metal cliché. Featuring oboe and two violins, they fuse metal and punk rock influences with soft classical chamber music, creating "chamber music core", as they call it. On top of that, hardcore-style shouting with German lyrics - often on philosophical topics - is added in for a wild musical ride. In 2005, REMEMBER TWILIGHT released their debut album 'Zerrissen', produced by Alex Krull (ATROCITY, LEAVES' EYES). After the release, REMEMBER TWILIGHT played on European tours with bands like Finnish cross-over legend WALTARI and German medieval metal orchestra HAGGARD.
http://www.remember-twilight.de/
/
http://www.myspace.com/kammermusikcore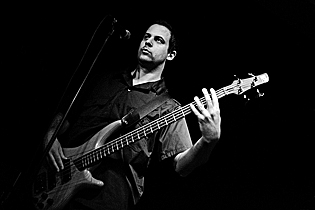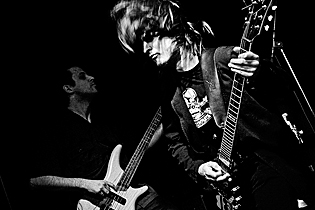 Music

This evening's openers were REMEMBER TWILIGHT from the south of Germany, who play some sort of Gothic Metal with additional tunes from violins and an oboe; the band themselves call this quite interesting mixture "Kammermusik-Core"(=chamber music-core). The band tried to do their best on stage, but to my opinion, they did only succeed in parts. First, their music did not really impress me, though I liked the sometimes fast, sometimes calm stringed instruments and Timo's (Nussbaum - vocals) voice, which transported a lot of anger and other feelings, but all in all the songs didn't really catch my ear and sometimes I got the impression they were even sung and played a little off-key. Their lyrics are all in German, often treating philosophical themes, and sometimes they appear kind of exerted. Maybe they just didn't meet my taste, but the audience also wasn't very enthusiastic, which may have been due to the fact that theirs is rather different from the stuff BATTLELORE are doing, and most of the visitors for sure had come to see the Finnish group.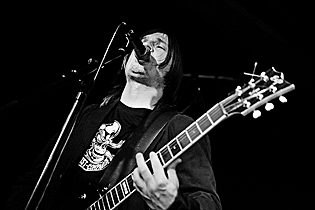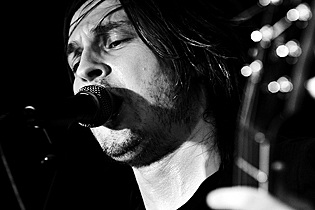 Performance

When it comes to their performance, it was nice to watch them, especially on such a small stage and in a rather familiar atmosphere. Bassist Jörg and vocalist Timo, who somehow had this snotty attitude, ranted over the stage floor and got involved in some nice duels with their instruments. Nice to watch and listen to were the two female band members with their violins, which give the group's sound a special note. A little bit in the background and unobtrusive stood Florian, whose extraordinary instrument, the oboe, however was clearly audible. Nice performance with some disadvantages concerning the sound.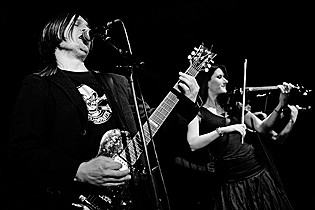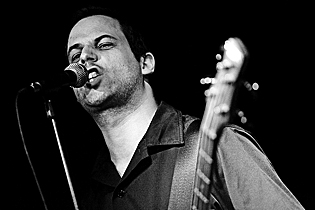 Setlist

01. Intro
02. Ein Rendezvous
03. Auch in dieser Zeit
04. Chaos der Ängste
05. Der Wahnsinn lebt
06. III
07. An meinem Tod
08. Zu real
09. Kein Gesicht
10. Vampir
11. Wirklichkeit verstehen
12. KO
---
13. Die Feder
14. Tränen für euer Blut
Rating

Music: 5
Performance: 7
Sound: 5
Light: 7
Total: 6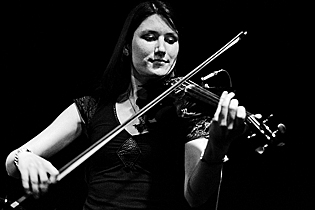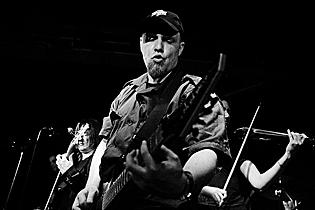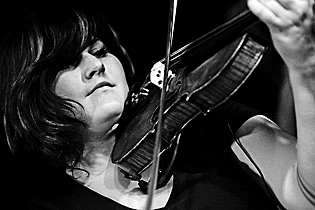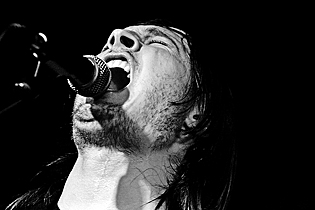 BATTLELORE

In 1999, the Finnish band BATTLELORE has been founded by Jyri Vahvanan (guitars) and Miika Kokkolan, who has in the meantime left the band. Their second demo 'Dark Fantasy' brought them a contract with Napalm Records. Since these first days of the band, many line-up changes have been occurring, but they have also released four studio albums, the latest being 'Evernight' from 2007. The name BATTLELORE is due to Jyri made up of the word "battle", which is a central motif in Tolkien's epic, and "folklore".
http://www.battlelore.net/
/
http://www.myspace.com/battleloremusic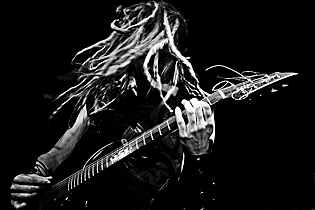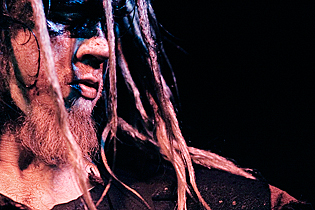 Music

For sure there is hardly a person in Europe who hasn't at least heard of J.R.R. Tolkien and his fantastic saga "The Lord of the Rings", at the latest since its ingenious adaptation by Peter Jackson. A lot of artists, like painters, writers or musicians have drawn quite a lot of inspiration from this monumental work, for example the Finnish band BATTLELORE. They play Melodic Metal with clear, lovely female (Kaisa Jouhki) and male (Tomi Mykkänen) vocals, which range from clear singing to growling and screams. Their two guitarists (Jyri and Jussi Rautio) make for the power and the beautiful melodies, supported by Maria on keys and in the rhythmic section by Timo Honkanen on the bass and drummer Henri Vahvanen. Lyrically above all topics from "Lord of the Rings", Middle Earth or at least ones close to or inspired by Tolkien's work are treated, such as battles or important events. Their sound on stage was much harsher and energetic as I had expected, so it was quite a pleasure to listen to them.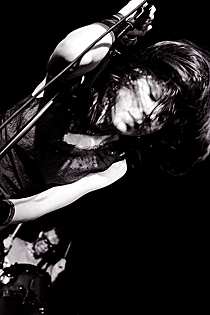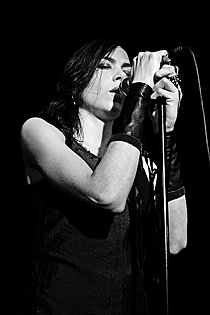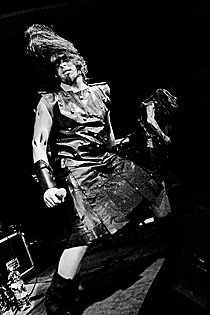 Performance

As usual, Kaisa and the rest of the Finnish band came on stage dressed in fantasy costumes, like directly removed from Middle Earth or at least adequate LARP scenery. Vocalist Tomi even carried a sword in his hands, which he held up fiercely during some parts of the songs. The stage performance in general was very energetic, long hair and dreads hurtled and the few attendants joined in passionately and acclaimed the songs. A pretty exception among all the warriors on stage was singer Kaisa, who looked like a fairy in her special long dress - but when it came to banging and laying her soul into the songs she didn't stand behind her band mates.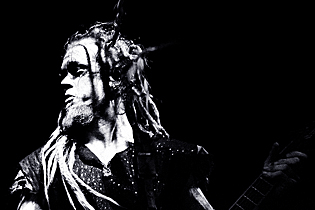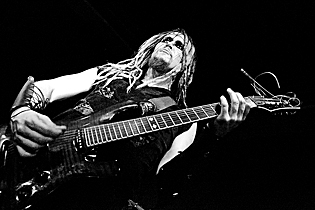 Setlist

01. Fangorn
02. Into the new World
03. Ghan of the Woods
04. Beneath the Waves
05. House of Heroes
06. Journey to Undying Lands
07. We are the Legions
08. Longing Horizon
09. The Mark of the Bear
10. Buccaneer's Inn
11. Summon the Wolves
12. Ocean's Elysium
13. Storm of the Blades
14. Sons of Riddermark
---
15. The War of Wrath
16. Pallando - Forgotten Wizards I
Rating

Music: 8
Performance: 8
Sound: 7
Light: 8
Total: 7.8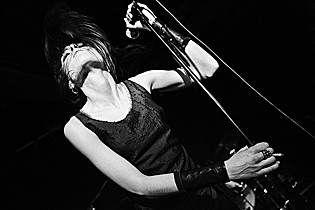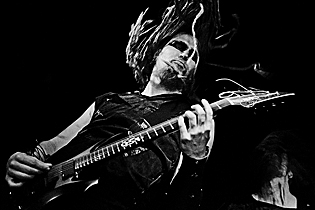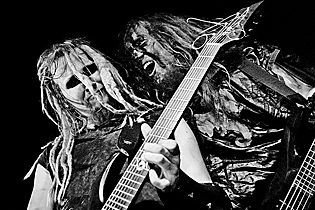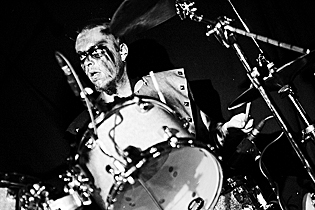 All pictures Ruth Gräbeldinger
{jos_sb_discuss:17}
See also (all categories):