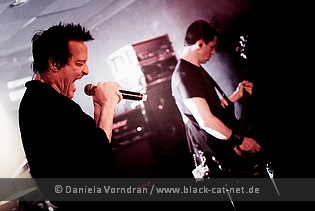 Luxor, Cologne, Germany
22nd August 2013
Filter & Soledown

It is nice to see that some amazing musicians made it to overcome their addictions, have their comeback and doing a great job even if they have to start in small clubs again instead of the big venues. Richard Patrick with his band FILTER is one of these bands. He and Brian Liesegang were both playing for NINE INCH NAILS in 1990 but left the band and founded FILTER in 1993. They released in 1995 their first album but then in 1997, Liesegang left the band and Richard decided to go on with the band on his own. He released further four albums and now this year the sixth one. With music from the genre Alternative Rock, Post- Grunge, Industrial Rock, Richard's charismatic stage appearance and his recognizable voice FILTER is a band of the must have seen list.



Soledown

Supporting act of this evening was the band SOLEDOWN, a band from Cologne, Germany, that was founded in 2010 and released the album 'MMX' and the second one 'Mudbox' will soon be released as we learnt at their concert. They describe their music as Grunge, Alternative, Rock but I would add Nu-Metal to it as at one song there was a rap part in it. But they are definitely a guitar band with 3 guitars, a bass and drums. So they do rock! Unfortunately I cannot write down a setlist as the singer did not introduce every song only the last two songs: 'Burning' their single of the upcoming album and 'Nothing to fear' as the last song of their show. http://soledown.com/ / https://www.facebook.com/soledown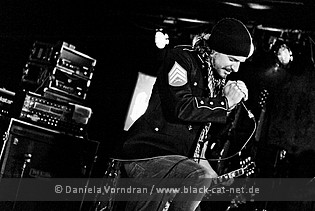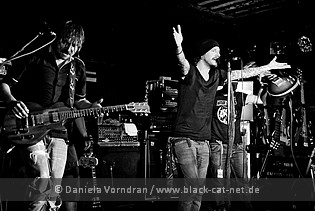 Filter

If you were into Rock, Grunge, Alternative, Nu-Metal music, you couldn't ignore FILTER in the late 90's. They had some hits with 'Hey man nice shot', '(Can't you) trip like I do' and 'Where do you go from here' just to mention a few of their outstanding singles. Due to some personal problems of the mastermind Richard Patrick, it was a bit quiet for some years but it seems that he managed them and is still or even busier than before. And he is not afraid of talking about this time when his road went downwards and how much he appreciates it nowadays to make music and perform. Right from the beginning he showed a great stage presence and continually interacted with the audience partly by telling how the next song emerged from his personal experiences at that time, partly by asking the people to sing along with him and also with the way he presented the songs. And we didn't have to miss his crowd surfing.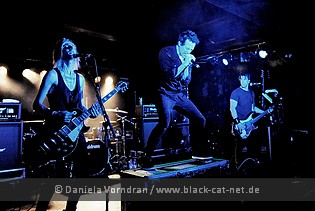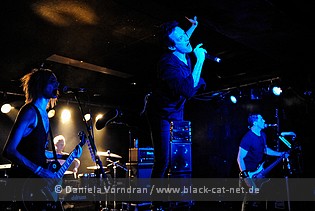 Although there were several problems with the sound, Richard took it very relaxed and so we all had a great time. He was supported by his band consisting of Phil Buckman (bass), Jonny Radtke (guitar, backing vocals) and Jeff Fabb (drums). They presented the new single 'Surprise' of their new album and Richard explained that while he and Jonny were writing this song they decided that it is a kind of continuance of 'Take a picture'. Despite the poor sound of this venue (for the first time I was really happy to have my earplugs with me) - which was really a pity as it is a nice location especially for club concerts - it was a great show which we all enjoyed very much. http://www.officialfilter.com / https://www.facebook.com/Filter

Setlist
01. Welcome to the fold
02. The take
03. Jurassitol
04. What do you say
05. We Hate It When You Get What You Want
06. (Can't You) Trip like I do
07. Take a picture
08. Surprise
09. Soldiers of misfortune
10. Dose
11. Under
12. Skinny
13. Best things
---
14. So I quit
15. Hey man nice shot

Rating
Music: 9
Performance: 9
Sound: 5
Light: 5
Total: 8 / 10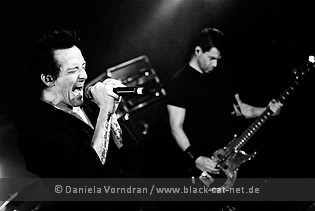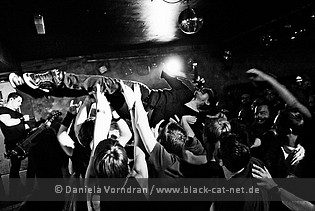 All pictures by Daniela Vorndran (http://www.vorndranphotography.com / http://www.black-cat-net.de / http://www.facebook.com/blackcatnet)



See also (all categories):