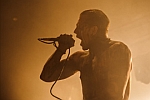 The Circus, Helsinki, Finland
18th June 2016
Make Europe Great again Tour: Lord of the Lost, Filter, Combichrist

Combichrist just released a new album which was of course promoted by a following tour. But it was not a usual tour. The band invited some great companions to join them live on stage under the manner "Make Europe great again". The line-up consisted of COMBICHRIST, FILTER and occasionally of LORD OF THE LOST and / or RABIA SORDA.
Lord of the Lost

Dark rockers LORD OF THE LOST are no strangers in Finland, in fact, they are one of the first Dark scene bands that regularly tour this traditionally heavy metal country. The scene is not so large here, so club was not as packed as in case of some famous heavy metal act. The band will release its new album 'Empyrean' on July 29, 2016.
http://lordofthelost.de/
Music & Performance

Easily the most visual band of the evening. Those who attended LOTL gigs know that band has no problems to look good. Traditionally, light in the Circus club was complicated (it was difficult to see the artist's faces), but smoke machines on par with back light added magnificent presence to already cool looking band members. Setlist was not large - the band had only about one hour - but it was a good mixture of fast and ballad songs and (together with the sound that became better towards the end) by the time band bowed to audience, the atmosphere became really energetic.
Rating

Music: 8
Performance: 9
Sound: 7
Light: 5
Total: 7.3 / 10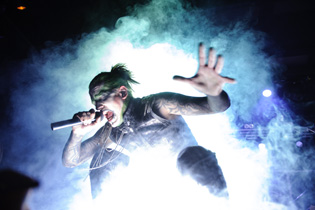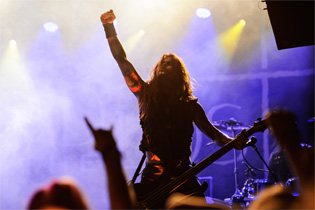 Filter

FILTER is an American industrial rock band, formed in 1993 by ex-NINE INCH NAILS guitarist Richard Patrick. Worth noting that the whole line-up changed several times, so all the other current members joined the band about two years ago. Latest release, 'Crazy Eyes', was out on April 8, 2016.
http://www.officialfilter.com/
Music & Performance

Supporting a phenomenon seen in some US bands, FILTER relies to relatively monotonic music compositing. After LOTL, its appearance was rather bleak at first, although became a bit more catching towards the end. Still, I would say that after such an electrifying LOTL set, having this "very alternative band", which appear as it would easily complement some old school industrial/ goth playlist - with all the slowness and complex artsy, atonal sound, - was quite a mood changer.
Rating

Music: 6
Performance: 6
Sound: 6
Light: 5
Total: 5.8 / 10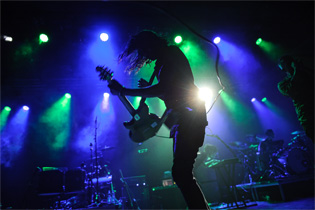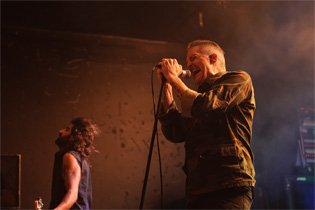 Combichrist

Norwegian Aggrotech project COMBICHRIST is undoubtedly of a cult status, albeit that "cult" would not be exactly all fluffy and cute. Quite the opposite, the long-standing project made its name singing simple and evil songs put on a hard rhythmic sound. Latest release, 'This is Where Death begins', was out on 3rd June 2016.
http://www.combichrist.com
Music & Performance

COMBICHRIST delivers. Everything you expected from the band - aggressive rhythms, evil verses (usually on repeat) and good sound. Maybe FILTER was there in the roster to make contrast even deeper? The only thing I would complain is the gig lighting - the fact that Andy has some face paint done only came to my attention while checking the images afterwards. Constant backlight and plenty of smoke actually weren't allowing to see the band properly.
Setlist
01. Intro
02. Slakt
03. Skullcrusher
04. Throat Full of Glass
05. Never Surrender
06. Zombie Fistfight
07. Get Your Body Beat
08. Blut Royale
09. Fuck That Shit
10. We Are the Plague
11. Maggots at the Party
12. What the Fuck Is Wrong With You?
Rating

Music: 7
Performance: 7
Sound: 8
Light: 5
Total: 6.8 / 10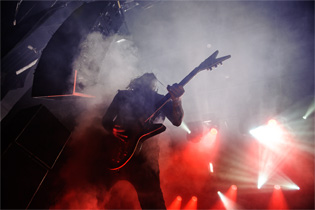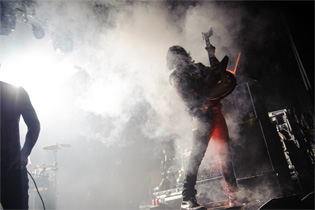 See also (all categories):