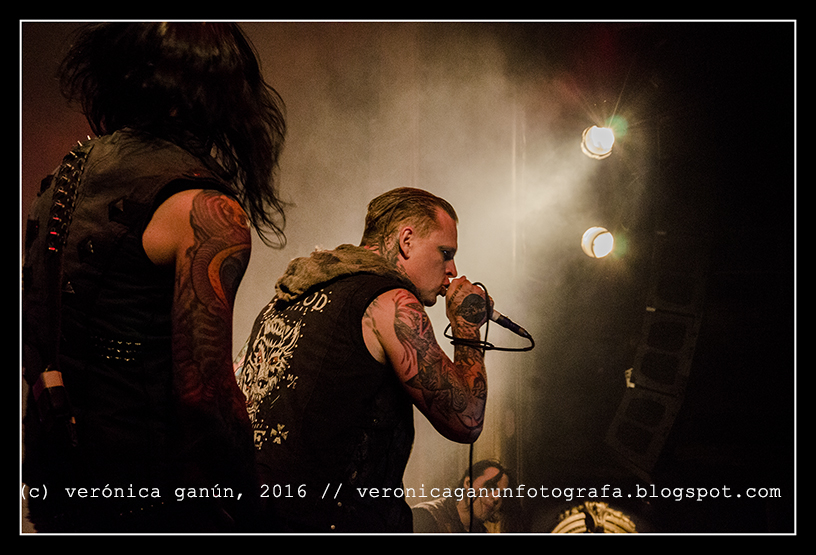 EL TEATRO Flores, Buenos Aires, Argentina
18th May 2016
Combichrist

In 2003, Andy LaPlegua founded COMBICHRIST. His electronica past (ICON OF COIL) mixed with U.S. Hardcore "merged them into a singular, mechanical music monster" (in his own words). From 'The Joy of Gunz', LaPlegua's first release as COMBICHRIST in 2003, to his brand new album 'This Is Where Death Begins' (3rd June 2016), this is the eight studio album for the Norwegian who are touring around the globe. COMBICHRIST played for second time in Buenos Aires, their first visit was 8 years ago.
http://www.combichrist.com
/
https://www.facebook.com/combichrist
Music & Performance

Their live performance it's a strange combination between comics and a theatrical act. The zombie image of the band and the acting above the stage left the music in second place. COMBICHRIST's performance is powerful and intensive, but most of the music is playback. When you go to a concert, your expectations for a band with bass, guitar, drums & percussion are more than a theatrical performance, you expect to see and (obviously!) hear those instruments live. Don't get me wrong; I had a lovely evening 'cause I like the songs and Andy LaPlegua was good, but COMBICHRIST it's a band with five members… there was a concert, not a DJ set or a karaoke thing.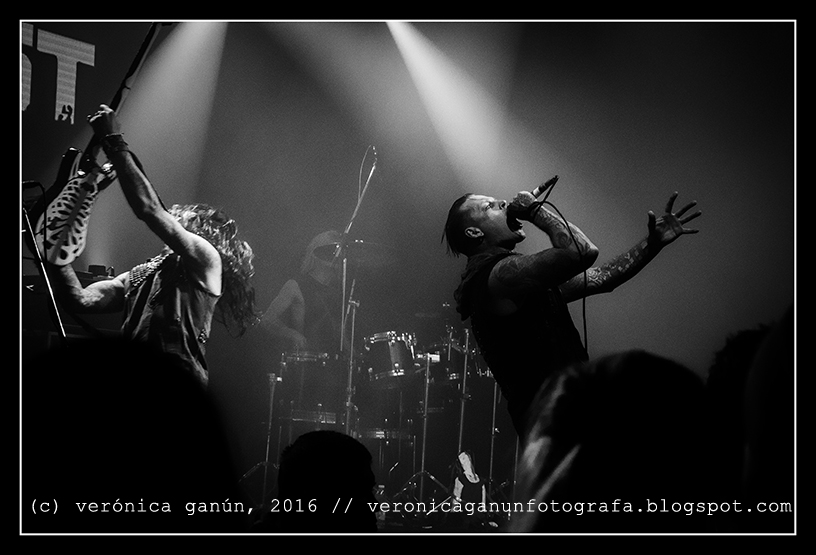 It was a little small setlist, the Norwegian sung about 75 minutes or less. The fans were a little disappointed about it. But the "theatrical" performance of the band and the charismatic frontman was not bad.
Setlist

01. Get Your Body Beat
02. Can't Control
03. Throat Full of Glass
04. Maggots at the Party
05. Blut Royale
06. Red
07. No Redemption
08. Zombie Fistfight
09. Never Surrender
10. Electrohead
11. This Is My Rifle
12. Denial
---
13. This Shit Will Fuck You Up
14. Fuck That Shit
15. What the Fuck Is Wrong With You?
Rating

Music: 7
Performance: 7
Sound: 9
Light: 7
Total: 7.5 / 10
Full Gallery

All pictures by Verónica Ganún (
https://www.facebook.com/Veronica.Ganun
/
http://veronicaganunfotografa.blogspot.com
)
See also (all categories):